Back to blog
Edinburgh: More than the Sum of its Parts
26th Aug 2021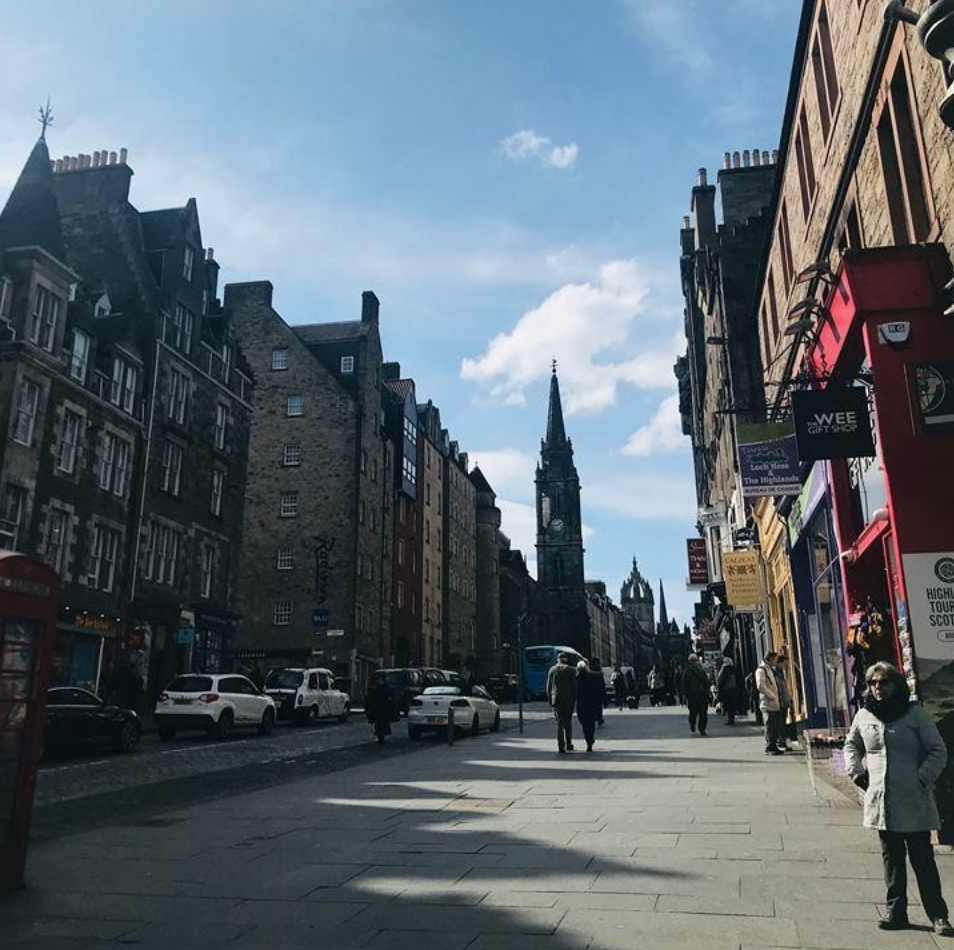 By Mark, Mercat Storyteller
Some of my colleagues are currently involved in a "flyting" exercise, where they make videos to argue with each other about whether Edinburgh's Old Town or New Town are better. Of course it's all good fun and a bit of banter. Even so, I've chosen not to get involved – and I'd like to explain why.
The Old Town and New Town are each unique and special in their own way. Even if one stood alone, without the other in such close proximity, it would be a beautiful and historically significant site of world importance. The fact that we have them both, sitting side-by-side across a short valley, increases their value exponentially.
When Edinburgh city centre was named a World Heritage Site in 1995, it was specifically because of the striking contrast between its two towns. We simply don't know if one or other could have achieved that status on its own – I hope and believe they'd each be a strong contender, but the fact is that UNESCO made clear that the two contrasting parts of the city centre were the key factor in their decision.
Edinburgh is indeed a city of contrasts, whose landscape was forged by fire and ice (volcanoes and glaciers), where rural countryside exists in the middle of a bustling urban centre, where modern architecture sits next to buildings which are hundreds of years old. And a city where good and evil can be embodied in one man, as you'll discover if you come on our tours and hear stories like Deacon Brodie and Major Weir.
The Old and New Towns are very much part of this picture. The Old Town grew up "organically", buildings being constructed as and when required, whereas the New Town was planned along the symmetrical grid designed by the architect James Craig. The buildings in the New Town are typically three stories high plus an attic and a basement, very different from the towering tenements of the Old Town. And the New Town's wide streets and open spaces feel a world away from the narrow Closes and Wynds of the Old Town.
These contrasts are central and intrinsic to Edinburgh; they are a large part of what defines the city. Remove one and the other is diminished.
I see the New Town and Old Town not in competition with one another, but complementing each other. That's why, even in a spirit of fun, I can't bring myself to assert that one has superiority over the other.
But I wish my colleagues well in their flyting adventures, I hope it's a fun and worthwhile exercise. At the end of the day, however, let's all remember that Edinburgh is more than the sum of its parts.
Read more of the Mercat blog or join us for a ghost or history tour to learn more about Scotland's incredible capital.