Back to blog
Meet the Team - Our Age-Defying Olive!
24th Nov 2014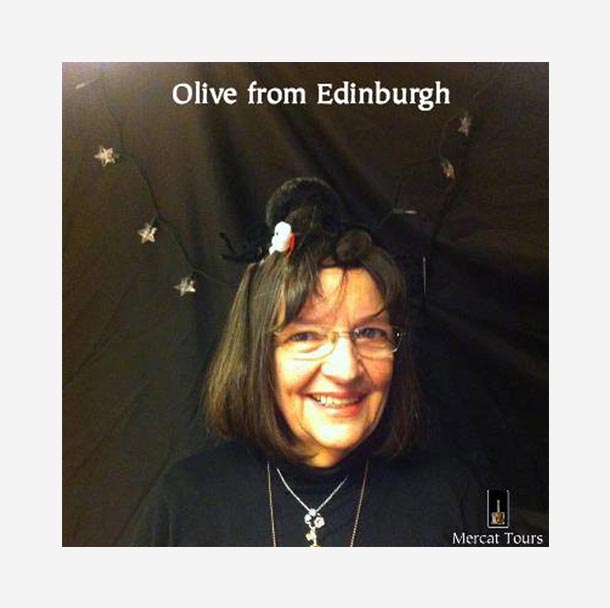 Meet Olive
1. When did you join Mercat Tours?
I joined the Mercat fold in 2003, never looked back!
2. Favourite part of Edinburgh?
The seaside at Portobello Beach.
3. Favourite thing to do in Edinburgh?
I love visiting the theatre, and there are so many to choose from...
The Traverse Theatre
The Festival Theatre
The Royal Lyceum Theatre
4. Best story or historical fact about Edinburgh?
The birth of James the IV to Mary Queen of Scots in the Castle (tiny room, huge fire – 3days!)