Souvenir Guidebook
A sneak peek inside our guidebook
Packed with detail and written by an expert Mercat storyteller, our exclusive souvenir guidebook gives you the full history of the Blair Street Underground Vaults.
It's lively, readable, and full of incredible stories – all of them true. Discover the reasons why the vaults were built, and how quickly they fell into filth and disrepair. Learn about life in the 18th and 19th centuries – from cobblers and wine merchants to the cloaked body snatchers who hid their wares in the darkest corners of the vaults.
Beautifully illustrated and written with all the lively enthusiasm of an expert Mercat guide, it's a perfect way to take the essence of the tours home with you.
Buy a copy online when you book your tour and take it home as a wonderful memento.
Click on the images below for a sneak preview.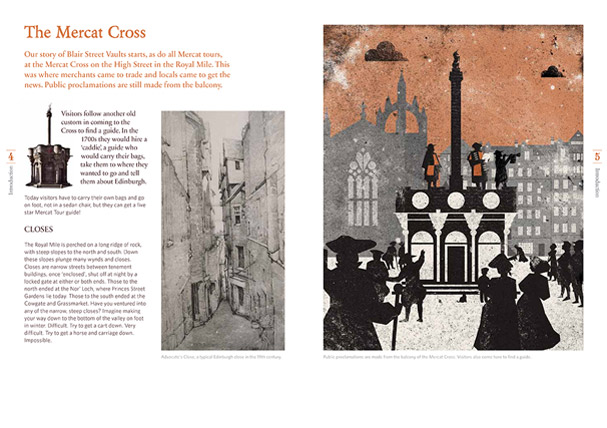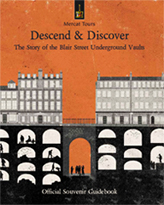 Souvenir Guidebooks
Don't forget to buy a Mercat Tours souvenir guidebook with your ticket.
See inside