Why Mercat
Edinburgh's expert storytellers
Expert Storytellers
Our Why;
Making Meaningful Connections
Crafting history into stories connects people, places, and the past in a very human way and is why we do what we do.
The art of a good story well told is how we make connections because we believe...
" History is a damn good story.
What it needs is a damn good telling. "
Mercat Tours is a family business, founded by a history teacher in 1985, but you can forget the classroom!
We choose our Storytellers for their enthusiasm and skill. Unscripted, each one brings their own energy to the stories of Edinburgh's past, whether they're telling you about Adam Smith, the father of economics on an Edinburgh history tour – or the city's rioters, rebels, torturers and murderers on our underground ghost tours.
Our tours are authentic. The stories are all true, with no artificial jump scares or tricks.
At Mercat, we'll take you deeper into the past than a bus tour or guidebook ever could. In the words of our Storytellers, we bring the city's stories alive in rich, engaging detail. And whether you choose one of our history or ghost tours, you'll see a side to Scotland's capital that most visitors miss.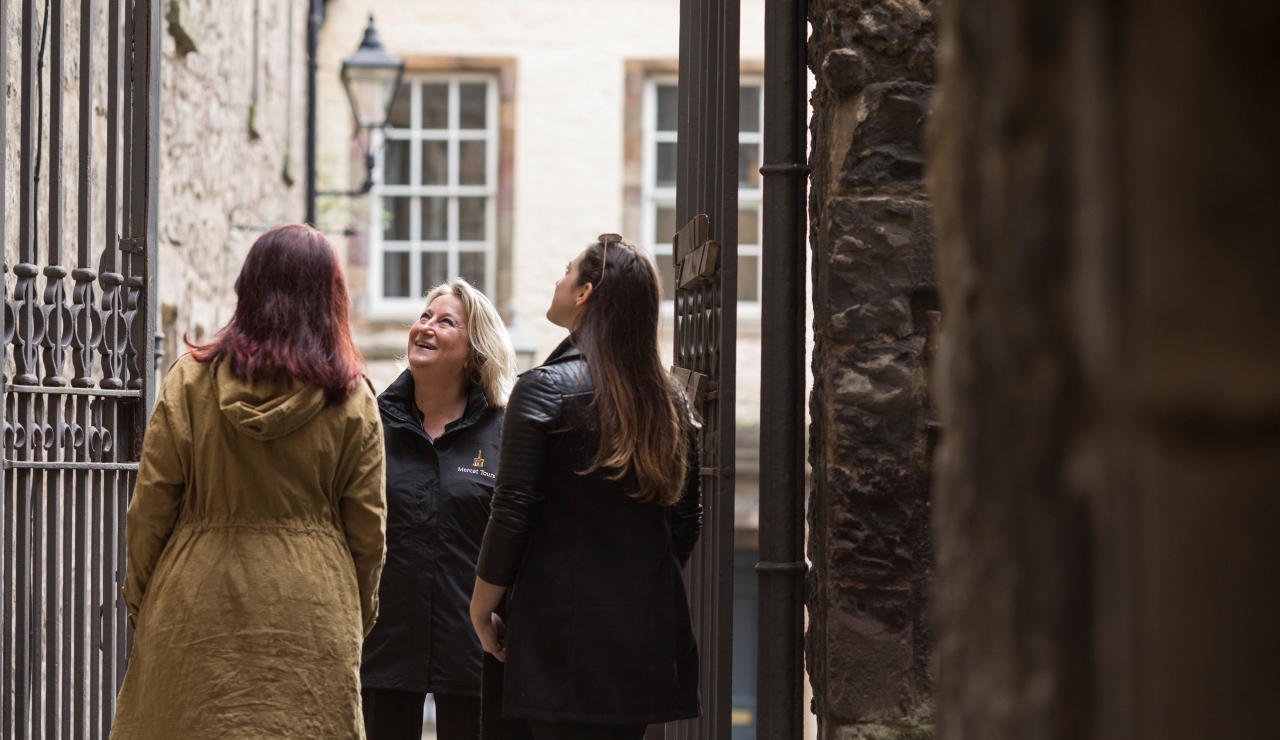 Exclusive Access
The only Edinburgh tour with access to the Blair Street Underground Vaults
The Blair Street Underground Vaults were filled with rubble in the early 19th century, and rediscovered in the 1980s. Since then, they've become known as one of Edinburgh's most famous haunted sites; centuries old underground caverns with a deep and dark history.
They are the deepest, oldest underground vaults in Edinburgh and we're the only tour company in the city that can take you down there.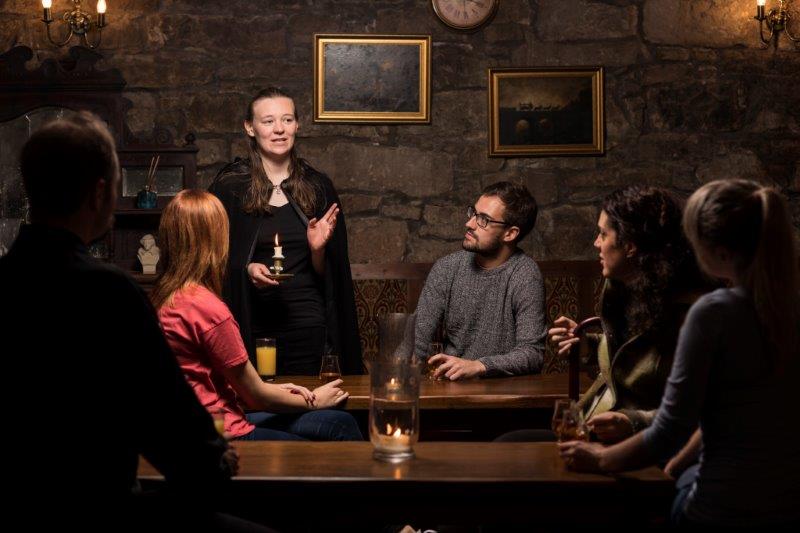 Small Groups
Award-winning ghost & history tours
We limit our group sizes to a maximum 18 people, so you can always comfortably hear and see your storyteller, and you're always included. It's one of the reasons we're consitently rated five-stars – and why we've won so many awards.
The first 5-star walking tour company graded 94% by VisitScotland.
Voted one of Scotland's top 11 attractions.
It's fair to say we know our stuff!
We're right at the centre of the Old Town's restaurants, shops, hotels and bars – so a Mercat tour is the perfect way to explore another side of the city.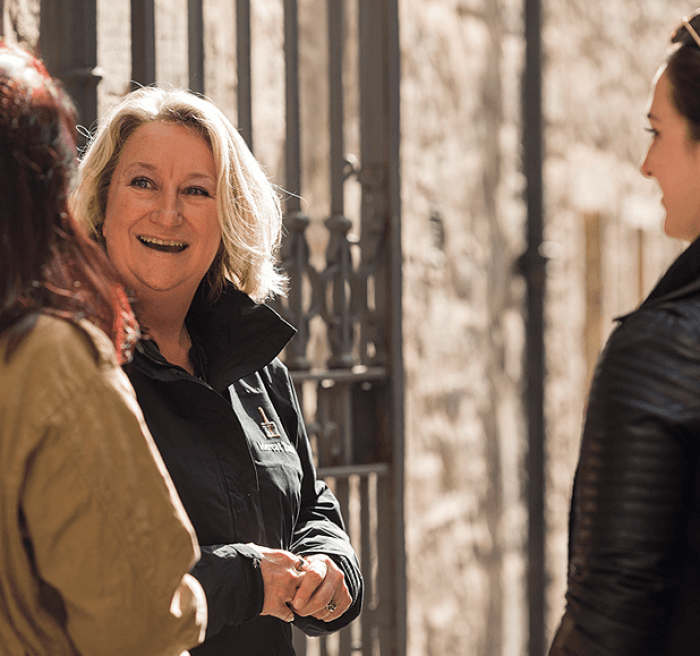 Guaranteed Tours
Edinburgh tours 7 days a week
We run tours regularly, in all weathers. And we have guaranteed departures. Let's put it another way: when you book a Mercat tour, you're going on a Mercat tour. We won't cancel last-minute and there's no minimum quotas and If your plans change, you can cancel up to 24 hours before for a transfer or full-refund.
Discover the Royal Mile that others miss
Skip the line at Edinburgh Castle
Explore the Blair Street Underground Vaults.
Only with Mercat Tours
We've got an Edinburgh tour to suit everyone. From bespoke private tours, to a full two-hour evening of exceptional storytelling. Daytime or evening, weekday or weekend – we definitely have something for you.
Browse our daily tour timetable now.