Back to blog
5 Steps to Becoming a Ghost Tour Guide
24th Jul 2017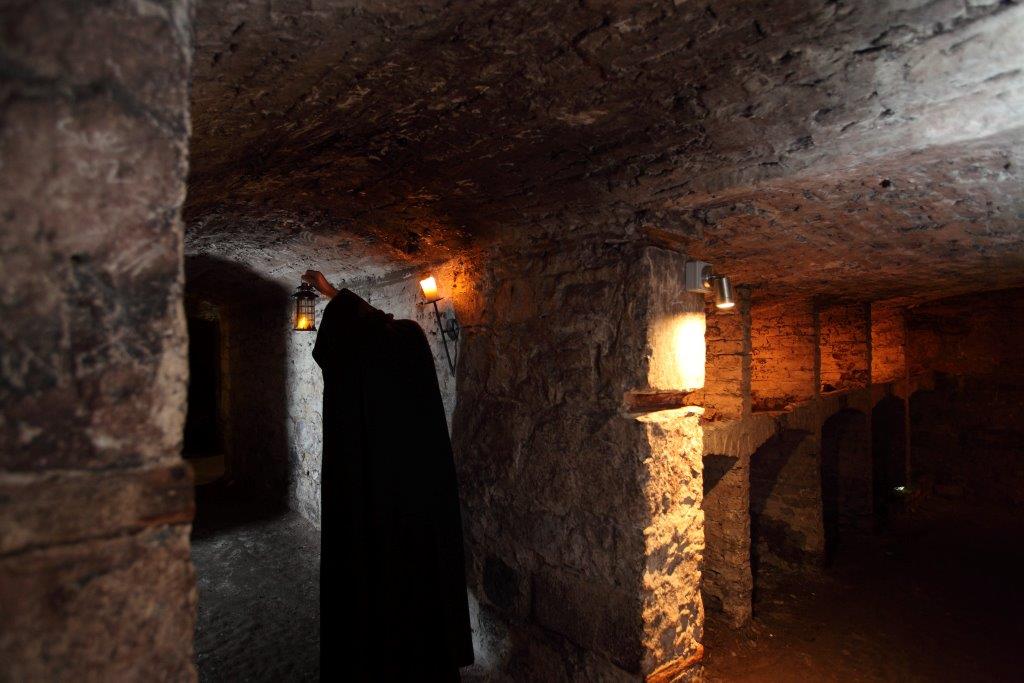 This week's post comes from Sarah, one of our wonderful tour guides.
I have been working with Mercat Tours as a tour guide since 2013 and I can say with honesty I LOVE my job. I know it's not something everybody can do but if you are one of those special people in the world looking to do something a little less mainstream- this post is for you!
I've put together some handy tips from my own experience which could help you land your dream job of becoming a ghost tour guide.
Step 1- Take an interest in history. Now, this might seem unconnected to ghost stories but the more local legend and lore you can weave into your stories, the more authentic it will be. Ghost stories are just regular stories; the big difference though is that after the characters die… the story keeps going.
Step 2- Keep an Open Mind. This is an absurdly difficult thing to do! We are all the product of our own unique upbringing and this comes with biases. Believing in ghosts is NOT a prerequisite. You definitely can do this job TOTAL justice and be a complete skeptic. Unless asked, keep your opinions to yourself and always approach other's beliefs with respect and dignity!
Step 3- Practice your performance skills. You definitely don't need to be a trained actor BUT you will have to have a "stage presence". If you don't have any experience performing or talking in front of a group of people, you are going to need some… or at least the willingness to try. Start small- literally- start with small people if you can. Kids! They have short attention spans and you get instant feedback if you are doing well or totally bombing.
Step 4- Never let the truth get in the way of good story. A good story teller knows how to delicately balance fact and fiction and in Edinburgh there really isn't much need for any fiction. Study the art of crafting a good story. Read lots of books! See lots of movies. Find the patterns and the universal elements of a ghost story. The people on your tours will expect to hear them.
Step 5- Nurture your voice. It is the most powerful weapon in your storytelling arsenal. Start talking. Start singing. Start experimenting with your vocal range. You'll need to work on your screams as well. You'll have to work on how to control the tone of your voice through your range during the story and as you slip into a tempo, move in and out of it during particularly exciting parts of the story.
And that's it for now. I think you've got plenty to be getting on with there. Good luck!!
To see how it's done, come along to one of Mercat's ghost tours – we run a variety of spine-tingling ghost tours through Edinburgh's closes and wynds, graveyards, and the Blair Street Underground Vaults: book your tickets here.
Plus, sign up to our newsletter and select 'work with us' to be notified when vacancies arise. You might be a ghost tour guide sooner than you think!