Back to blog
Edinburgh History | Corstorphine Hill & Clermiston Tower
9th Apr 2021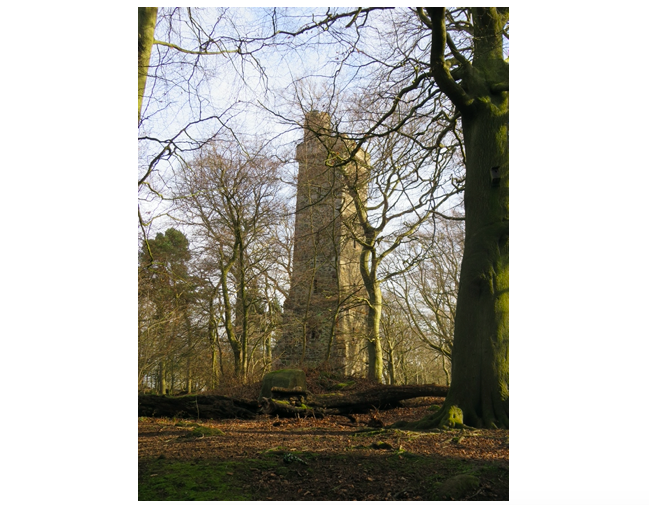 Written by Mercat Tours Storyteller Scott.
In addition to having a lot of history, Edinburgh has a lot of hills. In fact, it is said to be built on seven hills. One of these hills located on the outskirts is known as Corstorphine Hill, a prominent part of the Edinburgh skyline and host to Edinburgh Zoo. What you may not expect though, is that the hill has some irony placed at the very top.
Known as the Corstorphine or the Clermiston Tower, it has sat on top of the hill since 1871. As someone who grew up in Corstorphine, the tower has been somewhere I have enjoyed walking to on days out with family and friends.
As such, I wanted to learn more about the tower, so I did some research. I realised that the tower was constructed to commemorate the centenary of the birth of the well-known novelist and poet Sir Walter Scott who you'll hear about on our history tours. This is where the irony begins to show its head.
Throughout his novels and his poetry, Sir Walter Scott never mentioned Corstorphine Hill or the Corstorphine area (to my knowledge anyway) but another famous Edinburgh author does. In the book Kidnapped by Robert Louis Stevenson, the final chapter reads:
"We came the by-way over the hill of Corstorphine; and when we got near to the place called Rest-and-be-thankful and looked down on Corstorphine bogs and over to the city and the castle on the hill, we both stopped, for we both knew without a word said that we had come to where our ways parted."
At a pivotal part of the story, the hill is referenced with emphasis on the bogland of Corstorphine that was lit by the lantern of the parish church for safe travel at night.
I always feel that the statue representing the two travellers erected along the main road into Edinburgh in 2004 should have been placed somewhere closer to where they both would have parted ways, nearer the top of the hill in the Rest-and-be-thankful area. Or perhaps there should have been more information on the hill itself for an author who wrote about it.
Kidnapped was published in 1886, 15 years after the tower was constructed. But whilst the monument to Walter Scott is older than the description penned by Robert Louis Stevenson, the irony in this piece of Edinburgh history still resounds regarding which author wrote about the hill and which is remembered on it still.
If you'd like to learn more about Edinburgh's intriguing history join us on a history tour of the Old Town, where there are plenty of stories to be told.