Back to blog
A Fresh Look at Edinburgh's Remarkable Statues
8th Sep 2021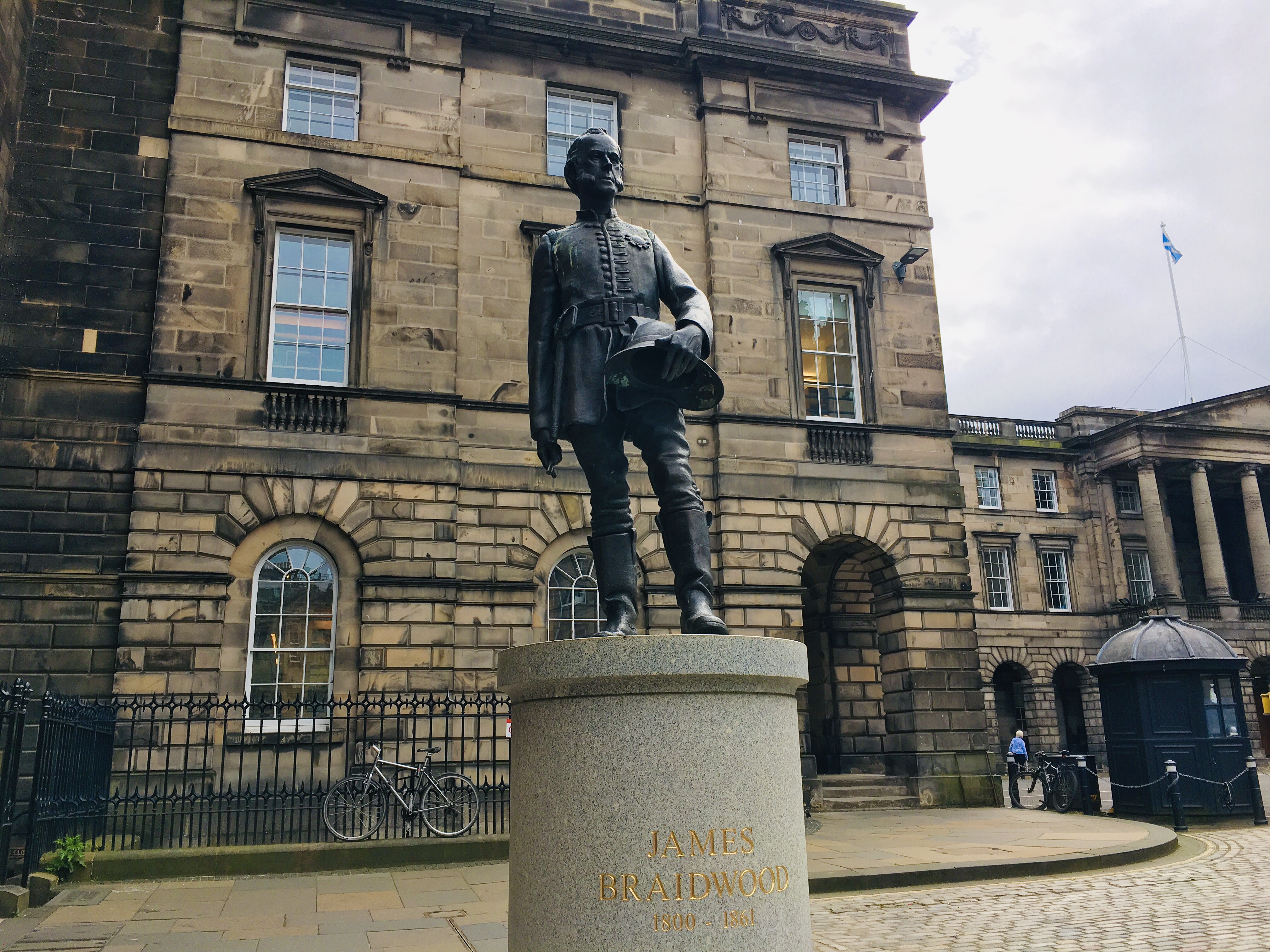 By Simon Bendle, Mercat Storyteller
Our history tours would last a lifetime if we stopped at every statue in Edinburgh's Old and New Town. There are loads. Mostly depicting men. Sometimes animals. Shamefully, rarely women. But loads, nonetheless. Carved in stone and cast in metal. Free-standing or in relief. Ignored and unnoticed most of the time by the throngs passing below. No doubt it's the same story in cities and towns around the world. Statues, it seems, can all too easily blur into the background in our fast-paced digital age.
Fierce Passions and Controversy
But that's not to say they no longer matter. They do. And perhaps more than ever. Statues have been with us since the year dot – the oldest life-sized one, Urfa Man, found in Turkey, dates to around 9,000BC. They remain among today's most iconic landmarks and works of art – New York's Statue of Liberty, for example, or Michelangelo's David. And they continue to excite fierce passions and controversy. Who can forget the toppling of Saddam Hussein's statue in Baghdad in 2003? Or when Black Lives Matter protesters pushed a figure of slave trader Edward Colston into Bristol Harbour in 2020?
Who Would You Put on a Plinth?
Here in Edinburgh, similar concerns about slavery have raised questions about the massive Melville Monument in St Andrew's Square, built in honour of Henry Dundas, 1st Viscount Melville. Critics say Dundas delayed Britain's abolition of the slave trade, a charge disputed by his descendants.
The 19th century Melville Monument features in Talking Statues, a new tour we've put together in partnership with the Scottish Storytelling Forum. The tour focuses on some of Edinburgh's most prominent statues, taking in celebrated figures like Dr. David Livingstone, the explorer, and James Braidwood, the pioneering firefighter, and telling their stories, warts and all. But it also aims to spark a wider discussion about the statues our capital perhaps should have. Why is there not one to honour the extraordinary doctor and suffragist Elsie Inglis, for example? Or the slave Joseph Knight who bravely won his freedom in a landmark court case here in 1778? Talking Statues runs every Saturday till the end of October. So please join us as we cast a fresh eye on the fascinating story of Edinburgh's statues.
Book your tickets for Talking Statues now and join our award-winning storytellers as you stop, listen, and consider who has a statue and who's missing.