Back to blog
James Craig & The Creation of Edinburgh's New Town
4th Aug 2021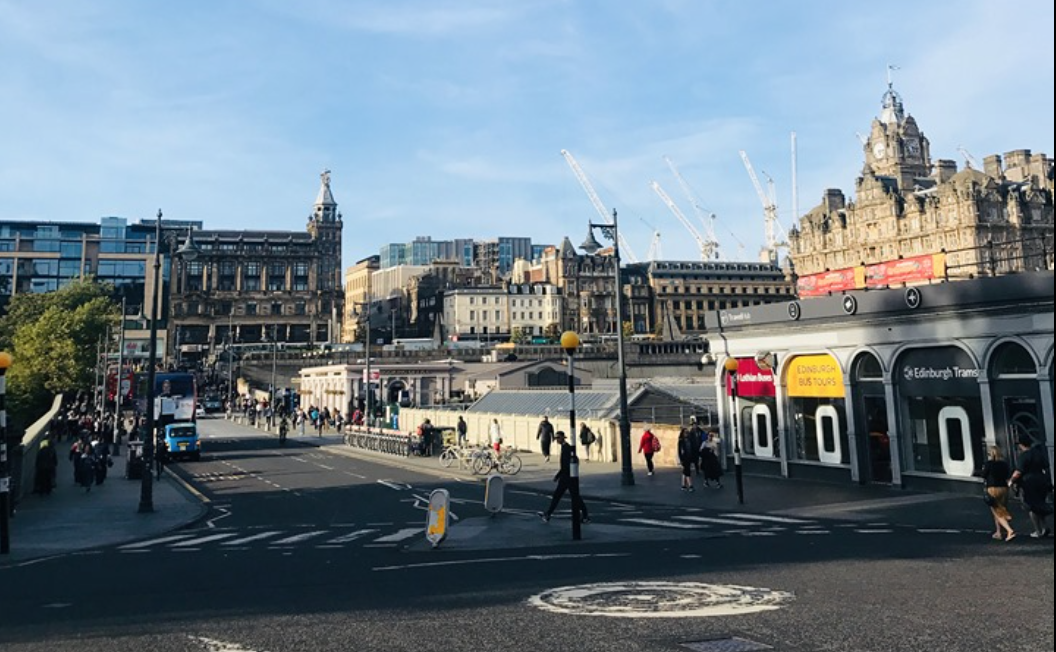 A saunter through Edinburgh's magnificent New Town
By Simon Bendle, Mercat Storyteller
Stroll up to the Castle or climb down into the ghostly underground vaults when you visit Edinburgh, by all means – both never fail to impress. But don't forget to make time for a saunter through Edinburgh's magnificent New Town, too. It's stunning. An unrivalled masterpiece of Georgian architecture.
And for that we must thank James Craig, the young man whose vision inspired its creation.
Craig grew up Edinburgh in the 1740s and '50s, when the capital was still tiny – little more than a jumble of tottering medieval buildings perched on the hill-slope rising to the Castle. Conditions in Edinburgh were notoriously grim. Hemmed in by an ancient city wall, its narrow streets were filthy. Devastating fires were common. Overcrowding was chronic.
Out with the old and in with the new
It was time for a fresh start. So in 1766 a competition was held to design a New Town on open fields to the north of the old capital. There were seven submissions. And the winning entry came from the inexperienced and unknown James Craig, just 26 years old, the son of a struggling Edinburgh merchant. Craig's original prize-winning 1766 plan has not survived, so we don't know exactly how much of his initial design was incorporated in what we see around us today. But his beautifully simple idea – an elegant grid of avenues, squares and gardens - was judged to have "the most merit". It was then taken forward by a group of more experienced architects and developers, with Craig still involved in the project. And the New Town that emerged became a celebration in stone of Britain's royal family, the Hanoverians – its central street, George Street, was named after the King himself, George III; Hanover Street after his family; Frederick Street for his father; Princes Street for his sons.
One young man's inspired vision
Sadly, Craig failed to capitalize on his early success, going on to produce little of architectural value during the rest of his career. He died, in debt, in 1795 – aged just 55 – having pawned the gold medal he won three decades earlier for his winning New Town plan.
But his stunning early success – Edinburgh's New Town - still stands of course. An everlasting testament to one young man's creativity and vision. Curious to know more about Edinburgh's New Town? Join us on Facebook where we'll be hosting a New Town vs Old Town competition throughout the month of August.