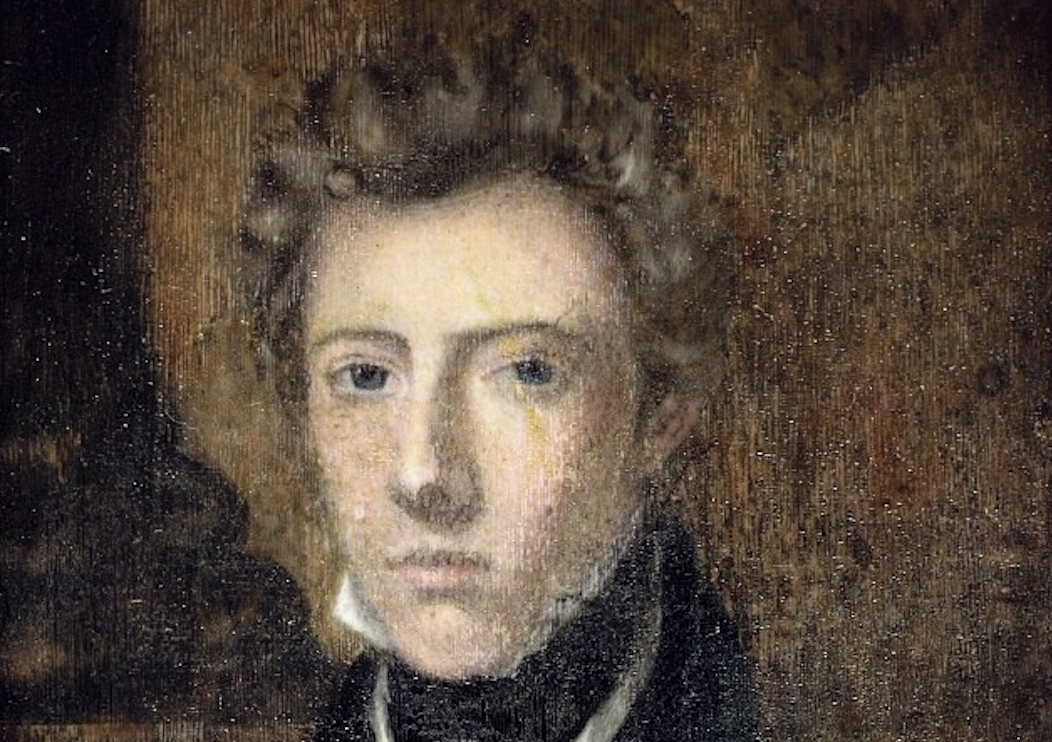 Today marks Transgender Day of Visibility. LGBTQ+ figures aren't often included in the history books, as something that was taboo at the time, their stories are often less-known.
That's why we're shining a light on the story of James Barry to mark this special day. James was a trans man who worked for the British Army and he lived out part of his story right here on our doorstep in Edinburgh.
Who was James Barry?
Born as Margaret Bulkley, written correspondence with James' mother indicates that he was likely born in Cork, Ireland in the year 1789.
His family ran a successful grocery shop but were left temporarily bankrupt by the poor choices of James' brother in 1806. Coincidentally, James' uncle passed away that same year, leaving behind an inheritance that enabled Barry and his mother to travel to Edinburgh and start anew. It was around this time that James transistioned and began identifying as male.
Scotland's capital was a notable place to be in the early 19th-century, this was around the Age of Enlightenment and The University of Edinburgh was known as one of the best schools in the world to study medicine. It's where James eventually enrolled as a medical student in his twenties.
He was an accomplished pupil but fell under suspicion due to his lack of facial hair, short stature, and high voice. Yet, it wasn't his gender that was disputed, but his age. Due to his presumed youth, the university senate planned to block James' application to sit his final exams.
However, the Earl of Buchan, who had connections to one of James' past tutors, persuaded the senate not to. Hence, James was able to complete his studies and successfully graduate as an MD.
First successful caesarean section
James' accomplishments didn't end at university. He went on to join the British Army as a Military Surgeon, serving in what was then known as the British Empire and working in locations such as South Africa, the Caribbean, and Canada.
By the time he retired, he had risen to the second-highest medical office of Inspector General.
Perhaps one of James' biggest accomplishments was becoming the first surgeon in the British Empire to successfully perform a caesarean section, using a Western methodology, where both the mother and child survived.
The baby from this caesarean was christened with James' surname in his honour, which later led to his last name being shared by a Prime Minister of South Africa.
Was James Barry transgender?
In 1865, aged roughly seventy-five, James sadly passed away from dysentery. After his death, people were shocked by the subsequent claims.
While his gender was marked as male on his death certificate, a char woman who had helped prepare his body to be laid to rest had discovered otherwise.
She took the information to James' physician who wrote his death certificate, seeking compensation for keeping the secret. However, the physician was not interested in compensating her and claimed not to have known.
So, she instead went to the press claiming to have deciphered from James' appearance that he had not only been a woman, but had at one point also carried a child.
People attempted to explain the situation away, questioning how someone could have been a member of the British Army for over 40 years without their gender being noticed.
However, James had proven that it was possible. He had lived his life as he had chosen for 56 years without arousing suspicion, and with many achievements along the way.
Join us on our Edinburgh history tours and discover more about the times James Barry lived in and the stories of other interesting residents from the city's past.