Back to blog
Mary Queen of Scots: The Queen of Contradictions
2nd Dec 2016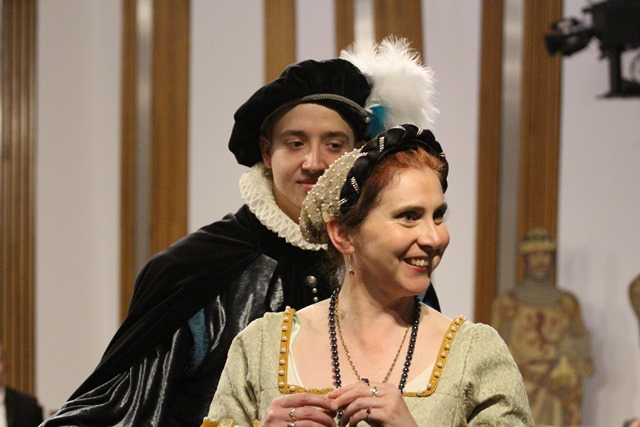 Every 08 December a private gathering is held in Westminster Abbey. Flowers are placed on the grave of a woman who died over 400 years ago, to mark the day of her birth. It seems extraordinary that someone so long gone still holds such interest. This woman has held her place in history, seen by some as a victim, by others as a villain. She was Mary, Queen of Scots.
Speculation about Mary's life is rife. Some have claimed that even the date of her birth may not be accurate. With rumours that she may have been born a day earlier than we officially think, but news of her birth was concealed. The news delayed so that is appeared that Mary was born on 08 December; the day of the Feast of the Immaculate Conception. Certainly an advantageous day for a woman born into a family entrenched in Catholicism. The death of her father, James V is equally as shrouded in legend. He died six days after Mary's birth, following his defeat at the battle of Solway Moss. That much is known, but the legend that his final words were 'It came wi' a lass, it'll gang wi' a lass', meaning the Stuart Royal dynasty would end with his daughter seem a little fanciful: we'll never know for sure.
Mary may not have ended the Stuart lineage, but her life was to be dramatic and turbulent. In her 44 years she was married three times, being first widowed from Francis II of France whilst still a teenager. Her second marriage to her cousin, Henry, Lord Darnley, ended when he was assassinated. Her third, to one of Darnley's potential murderers, The Earl of Bothwell was possibly against her will.
Opinion turned against her in Scotland. Following her removal from the Scottish throne she escaped imprisonment and fled to England to prey upon the mercy of her cousin, Elizabeth I. Her hopes of a peaceful life at the English court were thwarted when Elizabeth placed her rival to the throne under house arrest. She remained under arrest for 19 years, until a plot to assassinate Elizabeth was discovered in which Mary was implicated. She was beheaded at Fotheringhay Castle, in 1587.
Why does she still fascinate us? Perhaps it's the mystery that surrounds her life. Was she a villainous schemer or a powerless pawn in a bigger political picture? It's up to you to draw your own opinions, but remember to raise a glass to her today, on her 474th birthday. If you want to find out more about the life of Mary Queen of Scots you can join our Royal Edinburgh Experience walking tour every day. We'll even take you to the Palace of Holyroodhouse to visit her Royal Appartment, her home in Edinburgh.