Back to blog
Edinburgh Ghost Tours: A Priceless Experience for Children
29th Apr 2021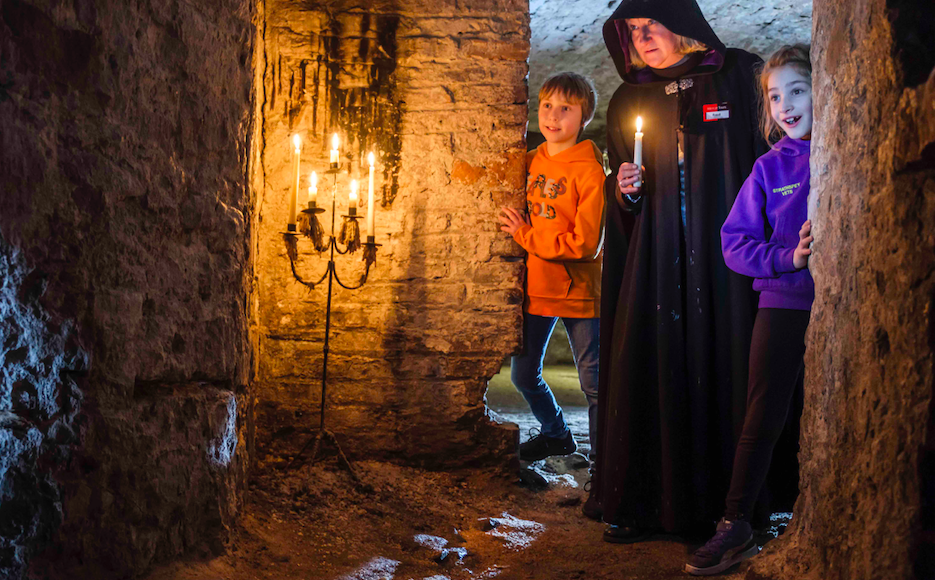 Written by Mercat Tours Storyteller Frederique.
On our Edinburgh ghost tours, we meet many different kinds of audiences and the guide needs to adapt the storytelling to make sure everyone fully enjoys the experience.
My favourite is telling stories to children – especially ghosts stories. They are a very special audience that I love to see reacting truly, immediately and so generously to the stories.
I usually create a much more interactive tour with children as they love sharing their knowledge, their feeling, and their experience. It becomes a real moment of sharing like no other; they follow me and I go with them.
Like with the grownups some children might be a bit scared, while others will show bravery, but all of them are taking in each and every word - imagining the stories, and giving you their full attention.
My best comfort for the faint-hearted is my cloak, the safe place I invite them to shelter under if they are too scared. My best trick for the bravehearts is a long silence and a glaring eye in the darkness!
I feel proud when I hear them shouting "Gardyloo!" after telling them that historic story about the streets of Edinburgh. Or when they chat between themselves, wondering if ghosts really exist. It is always a delight and a privilege to be the witness of children's reactions to the stories on our Edinburgh ghost tours.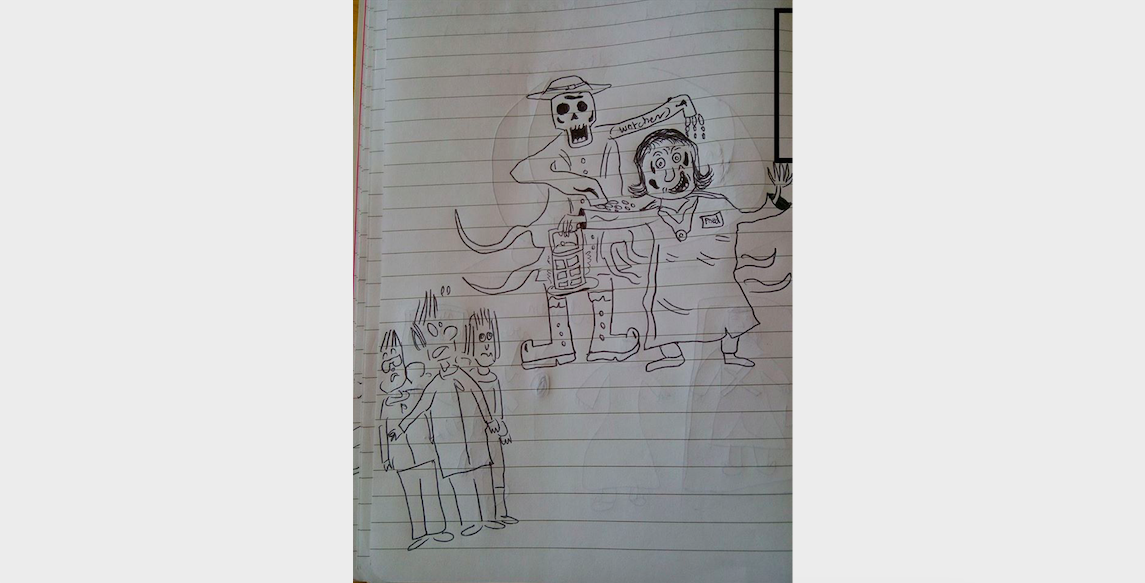 The tour can leave quite a lasting impression on some of them and sometimes we have the huge pleasureof receiving a lovely token of their appreciation like the drawing above – how cute!
Sometimes there is a birthday boy or girl on the tour, and how exciting it is to make the tour even more special for them, to make sure they are the centre of attention at all times, celebrating their own special day. No doubt they will remember that birthday for many years.
Magic does happen with children on tour. It is so precious; magic that only children can create just by being children. For me, there is no audience as rewarding and generous as these wonderful wee ones! Learn more or book your family-friendly Gory Stories: The Kids' Tour here.