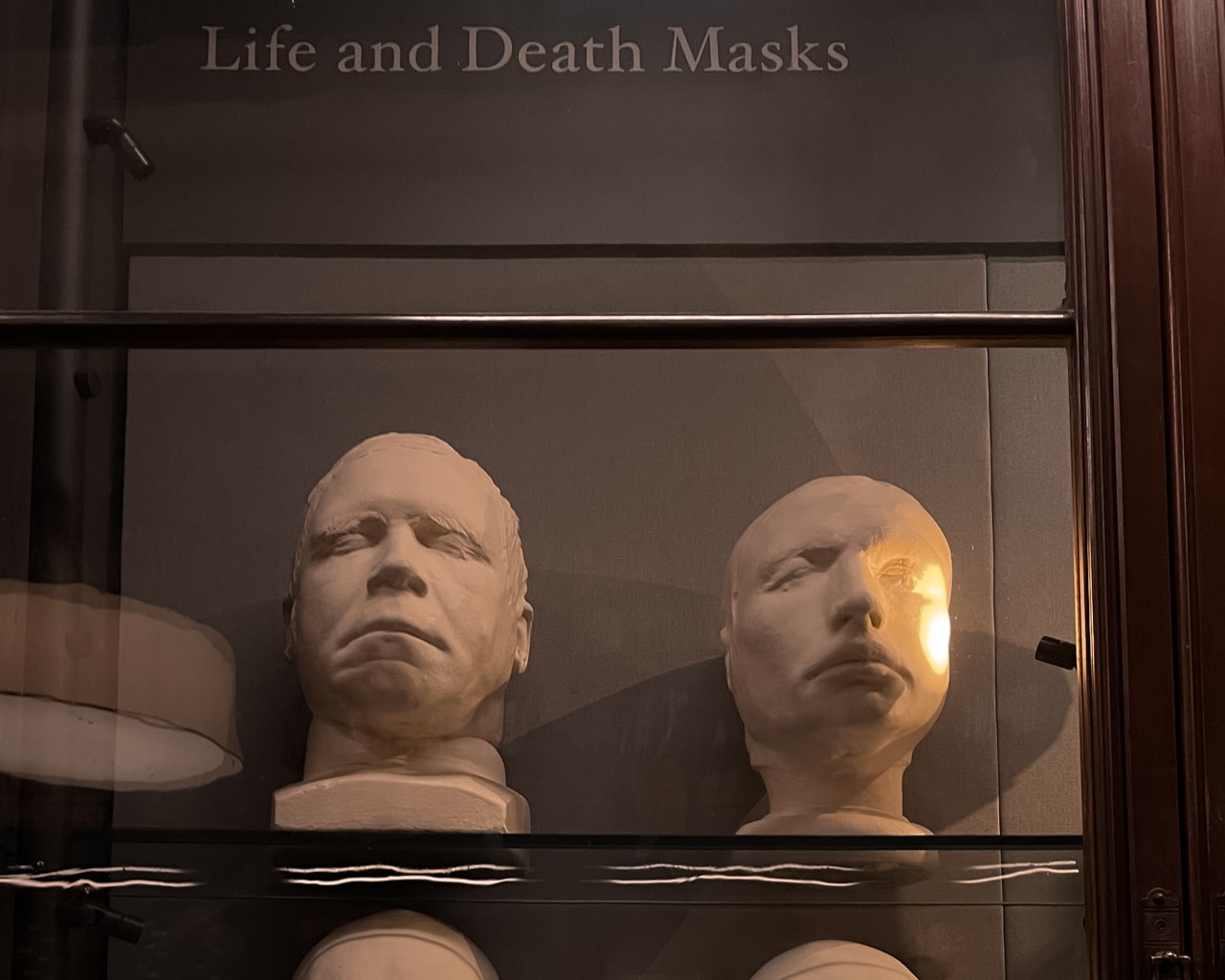 By Linda, Mercat Storyteller
Hallowe'en is a night of endings – and of beginnings… It marks the end of one half of the Celtic year – Beltane, the season of light – and the beginning of another – Samhain (pronounced 'sah-wen'), the season of darkness.
31st October 1828 was the end of their life for one poor soul here in Edinburgh: Mary 'Ma' Docherty. She was an Irish woman who became the final victim of the notorious murderers, William Burke and William Hare. They are often mistakenly called 'graverobbers' or 'bodysnatchers', but they were neither: they were serial killers.
Of course, Burke and Hare didn't start out as murderers; they were labourers from Ireland who had come to Edinburgh in 1818 to help build the Union Canal. When that employment ended, however, they each struggled financially - Burke turned his hand to being a cobbler, making and repairing shoes; Hare sold goods from a horse and cart and also kept pigs in the West Port area of the Old Town, close to the Grassmarket.
Hare's partner, Margaret Laird, ran a boarding house in Tanner's Close in the West Port – and it was here that an elderly lodger known as 'Old Donald' had died of natural causes in November 1827. Old Donald had also died owing £4 in rent, so Hare turned to his friend Burke for advice about how he might recoup that money.
A Slippery Slope...
Burke had heard that Dr. Robert Knox, a Professor of Anatomy, guaranteed that a new cadaver would be dissected at each of his classes, which ensured high attendance - because in those days, professors and students alike were usually only guaranteed one body per year on which to practice the art of dissection. The law forbade people to leave their bodies to medical science; the only cadavers available were usually those of a hanged felon, and there was an insufficient number of them: demand outstripped supply.
Knox had let it be known that he would pay handsomely for a dead body – the fresher the better – with very few questions asked about its 'provenance'. This helped to fuel the business of bodysnatching – digging up the recently deceased, in order to sell the body to anatomy schools – and so Burke and Hare decided to sell Old Donald's body to Knox's establishment. They were paid a huge amount for it - £7 10s (around £600 in today's money) – and this sparked a thought for them: why not just cut out the middleman – death by natural causes – and kill people to sell their bodies?
And so their evil plan was hatched: over the course of almost a year, for most of 1828, Burke and Hare murdered at least 16 people – three-quarters of them women – whom they believed wouldn't be missed: prostitutes, the poor, the elderly and the infirm.
The Burking Begins
They had a simple method: offer drinks to the people they 'befriended', then take them back either to the Hares' lodging house or to Burke's own dilapidated dwelling-house. There they would ply the victim with more alcohol before Burke would lie across the chest of the victim – reducing their lung capacity – and Hare would clamp shut their nose and mouth to the point of asphyxia. The victim was usually so inebriated that they couldn't fight back. This macabre ritual continued until Hallowe'en 1828: although drunk, Ma Docherty did fight back - and she was bludgeoned to death to stop her protests. The next morning, lodgers in Burke's dwelling house discovered her body under a pile of straw; they went to raise the alarm but when the police arrived, the body had disappeared...
The Capture of Burke & Hare
Suspicion immediately fell upon Burke and his known associate Hare; on 2nd November, Ma Docherty's body was discovered on the anatomy table of Dr. Knox. Knox denied all knowledge about exactly how the deceased had met its end, although some people suspected that he was actually the puppet master of the whole operation, with Burke and Hare his unwitting playthings.
Whatever the truth of the matter, Burke and Hare - and their respective partners - were charged with Ma Docherty's murder. At first, none of them confessed – but when offered to turn "King's Evidence" (i.e., provide details of the crimes, with the guarantee of immunity from prosecution), Hare jumped at the chance. He supplied all the grisly information, and it was enough to convince a jury that Burke was guilty of the murders of Ma Docherty and at least two other victims.
William Burke was hanged at the Lawnmarket gallows for the murders on 28th January 28th 1829, in front of a crowd exceeding 25,000 people. Hare, his wife and Burke's partner were all hounded out of Edinburgh; Dr. Knox was never formally charged, but eventually left the capital too.
A final, gruesome reminder of Burke and Hare's heinous acts was sung by children for years following the notorious murders:
Up the close and doon the stair / But and ben with Burke and Hare
Burke's the butcher, Hare's the thief / Knox the boy that buys the beef…
You can learn more about the notorious duo and more of Edinburgh's dark history on our Edinburgh ghost and Halloween tours. We hope to see you soon