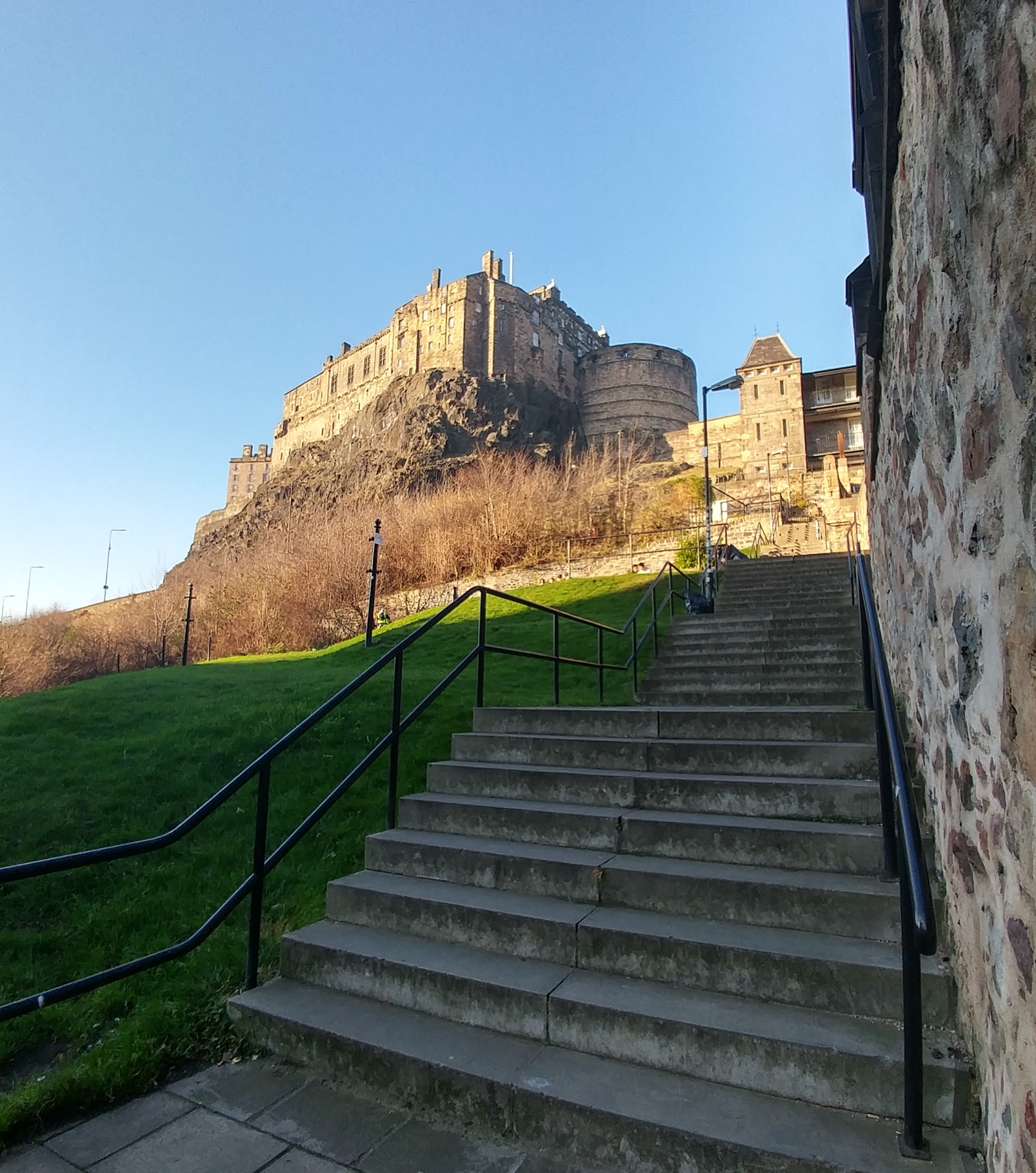 James VI, King of Scots, succeeded as James I of England and Ireland in March 1603 thus forming what has become known as the Regal Union or the Union of the Crowns. After the Union of the Crowns, James moved to England. The prospect of an absentee king did not please the Scots but James promised to return every three years.
In fact his visit in 1617 was his only one.
James spent his early years in Stirling Castle. It was considered a safer place for him than Edinburgh which was involved in the civil war between Mary, Queen of Scots and the protestant Lords. In 1579, 13 year old James VI, made his royal entry in to Edinburgh. He did so in splendour and with much acclaim. James entered through the West Port where the streets were festooned and with cheering crowds. It was a pleasant experience for James who in his later life remembered the occasion as one of the happiest days of his life.
James departed for London in March 1603 with the promise to return every three years. His only return to Edinburgh came 14 years after his departure to mark his 50th anniversary as King of Scots. He arrived on May 13th and stayed until early August. Great preparations were made for the royal visit. The streets were cleared of beggars, executed criminals were removed down and the streets thoroughly cleaned. Edinburgh Castle, in particular the Birthing Room where King James VI was born, was redecorated for the visit. His former home at Holyrood Palace also underwent renovations.
It is interesting however that James came alone. The heir to the throne, Prince Charles, did not accompany him. There are many suggestions as to why Charles was left behind. It is quite possible that James considered that the presence of Charles might be detrimental to the success of the tour. James was used to the more casual, less formal approach to court etiquette of the Scots. He was an approachable and personable king that would laugh and joke with his courtiers. Charles was reserved, formal and was not known for his sense of humour. James was also to use the visit for political gain.
James was clearly emboldened by his experiences in England. He took advantage of the visit to steer the Scottish church towards accepting his preferred religious policy of Anglicanism (Episcopalian). He wanted the Church of Scotland to adopt more Church of England like practices. He wanted Bishops and proposed the famous five articles of Perth: kneeling at communion, private baptism, private confession, private communion and the observance of holy days. All of these were accepted as policy by 1619 but was to create resentment from the Presbyterian followers.
The visit by James was a huge success. Everyone was delighted to see their king and with the excitement of once again having a royal court in Edinburgh. His visit in the summer of 1617, 400 years ago this year, was to be his only return to Scotland's capital. James always boasted that he ruled Scotland with the pen where his ancestors had to rule it by the sword and given the subsequent history it was a justified boast.