We have fun, work hard and aim high -
to be the best we can be.
As a local, 5 star family business we've been giving history a 'damn good telling' since 1985. We love giving visitors a warm welcome and memorable experience through the very unique personality and humour every guide brings.
Each day we help our visitors discover the sights as we share the remarkable stories of Edinburgh on 18 tours daily. Our multiple awards and reputation recognise our desire and commitment to delivering the highest quality experiences – for our visitors, and our team.
Our sister company, Mercat Tours International, is recruiting for Battlefield Tour Guides for WW1.
Mercat Tours International is looking for individuals with knowledge, passion, enthusiasm and a desire to help young people learn about, and from, the World Wars to join our established team of Battlefield Guides.
Since 1997 Mercat Tours International have revealed the story of WWI and WWII battlefields of Belgium and France to high school and adult groups. Our unique approach and committed, passionate guides bring the epic scale of the World Wars alive in a very personal, memorable experience. We give the audience an understanding of events that still shape our world today. This is no ordinary trip – this truly is an experience.
Job description
In addition to bringing history alive through storytelling, other duties include:
To meet and exceed expectations
To deliver the first class, customer-focussed experience MTI is renowned for
To manage all aspects of the tour travel, accommodation and content delivery during the course of the experience
To answer questions openly and honestly
To communicate in a positive and effective manner with pupils, teachers and members of the public
To provide a variety of support roles in looking after needs of the group
To deliver the established MTI programme and content
To work collaboratively in partnership with driver and accommodation providers
To adapt tours to the groups needs and make their comfort your key concern
To comply with all company policies on security, environmental issues and health and safety
To be a positive ambassador for Mercat Tours International
One of our guides, Graham, shares his experience of guiding on the battlefields of WWI and WWII: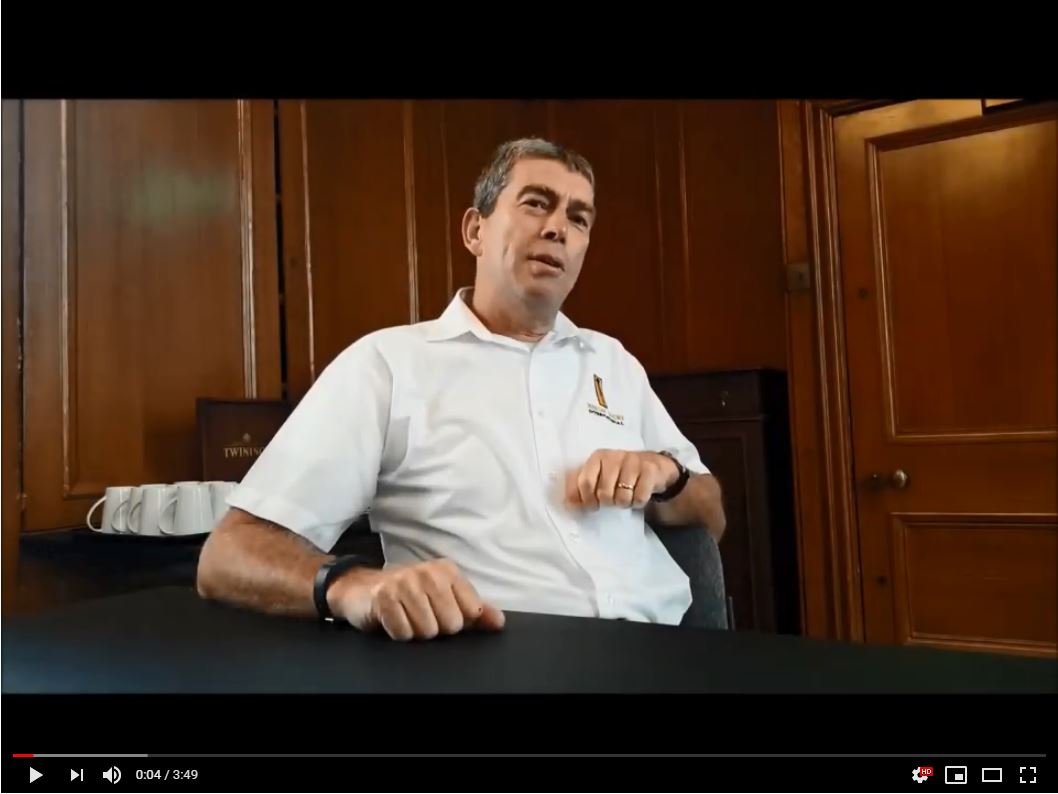 What are we looking for in our applicants?
Essential
Training in history or history related subject at degree level
Excellent interpersonal and communication skills
Excellent standards of customer service
Professional attitude and appearance
Energy & enthusiasm
Calm under pressure
Excellent personal organisation
Flexible approach
Ability to anticipate, and adapt to, group needs
Ability to adapt content and delivery to a range of audiences
Valid passport
Sound knowledge and interest in WWI and WWII
Teaching experience or leading educational groups
Experience working in tourism industry
Full driving licence
Job Information
Work offered under Casual Worker Agreement and subject to tax and NI contributions
Tour duration is between 5 – 6 days
Potential of >8 tours per year, dependent on availability
Competitive rates offered
Accommodation and meals are provided whilst on tour
Uniform provided – branded jacket, shirts and ties
All resources provided
Mercat Tours International operates throughout the year, busy months are primarily during school term times; May-June, September-October. We are unlikely to hire those with limited availability
Training Programme
The training programme will begin with successful candidate joining a Mercat Tours International experience
Training will consist of tour observation, self-directed study and sharing tours
Only when recruits reach an acceptable standard of performance will they be cleared for conducting solo tours
The Mercat Tours International Training Programme is intensive and builds valuable transferable skills as well as varied opportunities for employment within the business
To Apply
Please send a CV and covering letter in support of application to shirley@mercattours.com or 28 Blair Street, Edinburgh, EH11QR
Closing date: Friday 23 August
Only successful applicants will be contacted to arrange an interview
Interviews will take place w/c 02 September at 28 Blair Street, Edinburgh, EH11QR