Back to blog
5 places to escape in Edinburgh (especially during the festival)
14th Aug 2018
If you've joined us on our history walks or ghost tours of Edinburgh, you may have noticed the streets tend to be a little busy in August and September. As much as we all embrace the Edinburgh Fringe Festival, we also like to escape every once in a while. It's a wonderful coincidence that the month of August brings National Relaxation Day (August 15 every year), so with that in mind, we asked our guide, Nora, to tell us her favourite spots to relax and chill in the city
5. Pentlands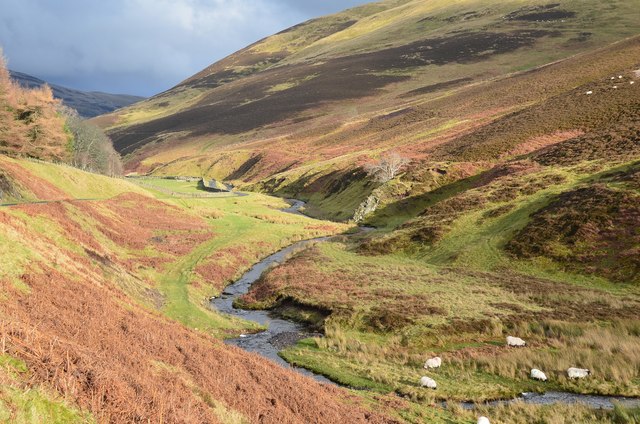 We start our list with a lovely place a bit further outside Edinburgh, but very much worth mentioning, particularly for walking fans. If you happen to be a visitor to the city and haven't planned a trip to the highlands, yet still want to go for a hike and see highland cows, the Pentland Hills Regional Park would be ideal. But keep in mind it can get quite wet in Scotland, temperatures and precipitation can change quite quickly, and the Pentlands are no exception. So be prepared for beautiful sunshine with potential hail.
4. Portobello Beach
Most visitors to the city are usually a bit confused when you tell them there is a beach in the city. Presumably, because people tend not to associate the medieval and Victorian fusion of an Old Town and the Georgian style New Town with wide sandy beaches and colourful parasols. But I highly recommend you to take the bus out to Portobello Beach on a rare sunny day in Edinburgh and enjoy the sea breeze, sandy beach and a cold ice cream. Not just an amazing stroll for dog owners, but also for families with children as there is a lot to explore by the shore.
3. The Canal
If you are an ambitious cyclist, but are getting a bit tired of the hilly landscape of Edinburgh and would also like a beautiful atmospheric setting, I can highly recommend the Union Canal cycling path to you. One thing you should not forget for your trip is a bell on your bike as there are a lot of blind bends and the path tends to narrow underneath bridges where you cannot see the oncoming cyclists and runners. Once a year, usually around mid-June you can even visit the Canal Fest at Fountainbridge. It is jolly good fun to check out all of the food and craft stalls, music stages and even the annual raft race.
2. Royal Botanic Garden Edinburgh
Every day of the year is a perfect day for the Botanics. There is something fascinating to explore at any time. The 70 acres of beautiful nature is subdivided in different sections. There is always something to explore and a variety of different plants that show off their beauty at different stages of the year. My favourite spot is to sit on the very hill in the middle of the Gardens, just between the Chinese Hillside and Inverleith House, to take in the wonderful sight of Edinburgh's Skyline while eating an ice cream and then head to the Queen Mother's Memorial Garden for a walk through the maze. Even after the Botanics close, I tend to enjoy this lovely skyline for a bit longer right next to it in Inverleith Park, which is also a great spot to watch the fireworks during the festival.
1. Water of Leith Walkway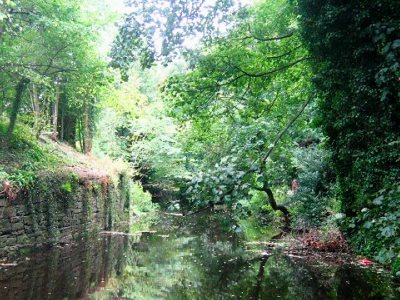 For an idyllic and scenic walk you need to visit my top favorite place in Edinburgh, the Water of Leith Walkway. You can start your 12 mile journey in Balerno, but I suggest you start at the Galleries of Modern Art and have a look at their exhibitions first. Then continue along the river for the atmospheric Dean Village and stop for a coffee or lunch in Stockbridge. If you're visiting on a Sunday pop by the Farmer's Market and check out some of the handmade crafts and goods. I suggest you follow the Water of Leith and feed some swans and ducks with your leftovers until you eventually arrive at the docks of Leith. Bring a camera, because you can be sure to capture some memorable wildlife and architecture in the heart of the city.
However you choose to unwind, I hope you have a relaxed and beautiful time in Edinburgh, even when the weather acts up!
What better way to relax and unwind than go on a leisurely walking tour through Old Town and hear fascinating tales from the Royal Mile's vibrant history! Join us on our Secrets of the Royal Mile tour, which begins at the Mercat Cross 10am and 1pm from Thursday to Sunday.