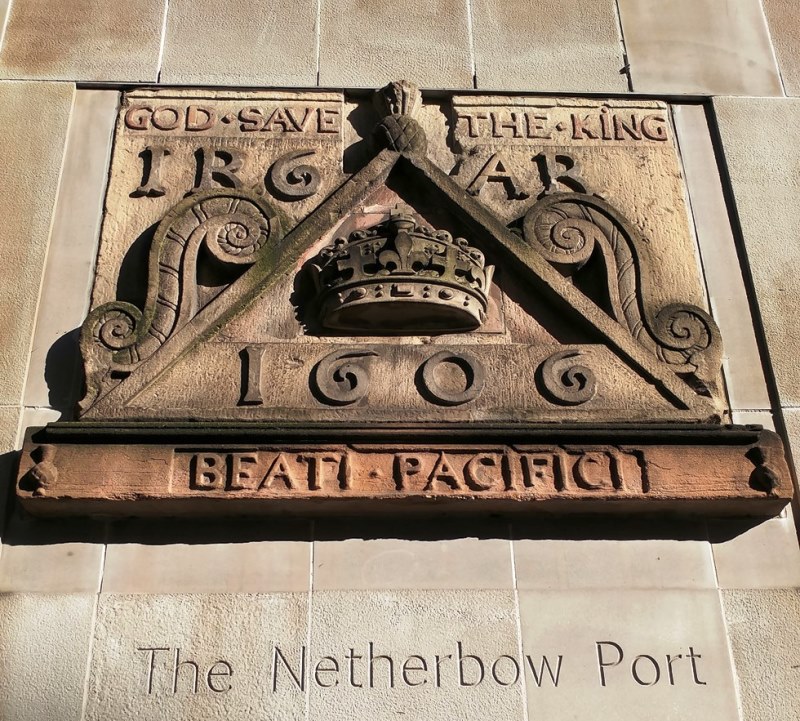 We continue on our mission of charting the beautiful city of Edinburgh in A-Z, including lots of sites you can see on our walking tours! Next up N to P:
N for Netherbow Port
With five gates the 16th century Flodden Wall was to withstand even the most ferocious English siege. While the siege never came, the Wall nonetheless proved to be a useful addition to Edinburgh's governance. Especially the Netherbow Port, with its position right on the Royal Mile, became an important chance for taking tolls from merchants and visitors alike, who wanted to enter the city. Occasionally one would also find heads of criminals and traitors exhibited above the gate. While it was demolished in 1764 its importance is commemorated by both brass stones in the cobbles where it once stood and a pub of the telling name "The World's End".
Our Treasures of the Old Town walking tour will take you to the very city walls!
O for Old College
Edinburgh's Old Town boasts an impressive number of spires, towers, alcoves and turrets. One of the dominating structures near South Bridge is the dome of Edinburgh's Old College. Originally planned in the late 18th century it was halted during the Napoleonic Wars but eventually finished to a design by William Playfair. The dome itself was added later in 1887 and realised by Sir Robert Rowen Anderson. Today the central quadrangle is not just a regular host to events, exhibitions and galleries, it also provides some well-earned peace and quiet to those who dare explore Edinburgh's hidden corners during the busier times of the year.
P for Princes Street Gardens
Once the location of the Nor' Loch, a filthy body of water that would take in half the Old Town's sewage, Edinburgh's Princes Street Gardens are nothing if not well fertilised. During the expansion of the New Town, the city was considering building on the southern side of the Gardens but eventually settled on a public park. Today the Gardens are mostly known for being a marvellous backdrop for the Festival Fireworks and Edinburgh's Hogmanay celebrations. However, numerous statues, monuments and the famed 1902 Floral Clock, the worldwide oldest of its kind, also enhance the beautiful scenery.