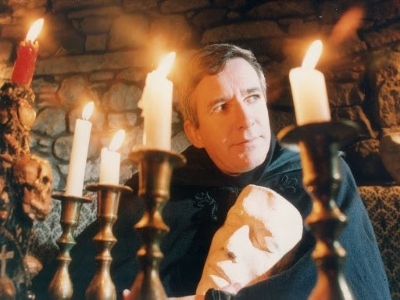 Co-founder Des Brogan continues his recollection of Mercat Tours through the years,
having walked us through how Mercat Tours was born in Part 1.
In November 1985, the Mercat Tours partners got together and evaluated our first tour season. This meeting would have some life-changing consequences, although we did not know this at the time. One partner decided to pull out and so that left three of us to consider the best way forward.
The few months of trading did not give us the 'pocket money' we had originally anticipated, since overall income from the Edinburgh History and Ghost Tours was low. In fact, the profits only ran to a celebratory meal for the four of us and our wives. Given the impact that the frequent tours had on our summer holidays and domestic lives, it was only right that our partners got a share of the rewards, since they had been left literally 'holding the baby' during what should have been family time! What was left over from the profit of that first season went towards advertising and marketing for 1986.
This became another new world for us. As teachers, we had plenty of skills regarding delivery and content of stories. Our unique proposition was that we were the only company run by graduate historians delivering guided Edinburgh Ghost Tours and History Tours and as such, we could guarantee quality, value, expertise and authority.
Advertising and marketing, however, was a different story. Before we could advertise, we had to ensure we had the resources to fulfil demand.
Bringing in reinforcements
One big issue we identified early on was that we could not sustain daily tours, morning and evening, with only the three of us – we would need to recruit other guides.
It was a matter of principle that we would only employ people who knew what they were talking about and so in the first instance we looked to fellow history teachers to help us out. The incentive was the opportunity to tell the story of Edinburgh – which they were good at – and at the same time earn some cash for family holidays!
While we were successful to some extent in recruiting a number of our friends, that did not help us staff the daytime tours, since other teachers would also be working at their 'real jobs' during the school day.

Consequently, we decided to recruit university students or retired teachers to man the Royal Mile and New Town daytime tours. Advertising in the University History Departments and in local newspapers, we were successful in selecting a small band of enthusiasts who we deemed to share the same values as ourselves. Thus we attempted (and I think, succeeded) to maintain the quality of delivery to which we aspired.
Recruitment brought its own challenges and I became responsible for developing a training programme which covered content, delivery and customer care. Furthermore, having employees meant a concomitant involvement with tax and PAYE.
The business was beginning to become more complicated.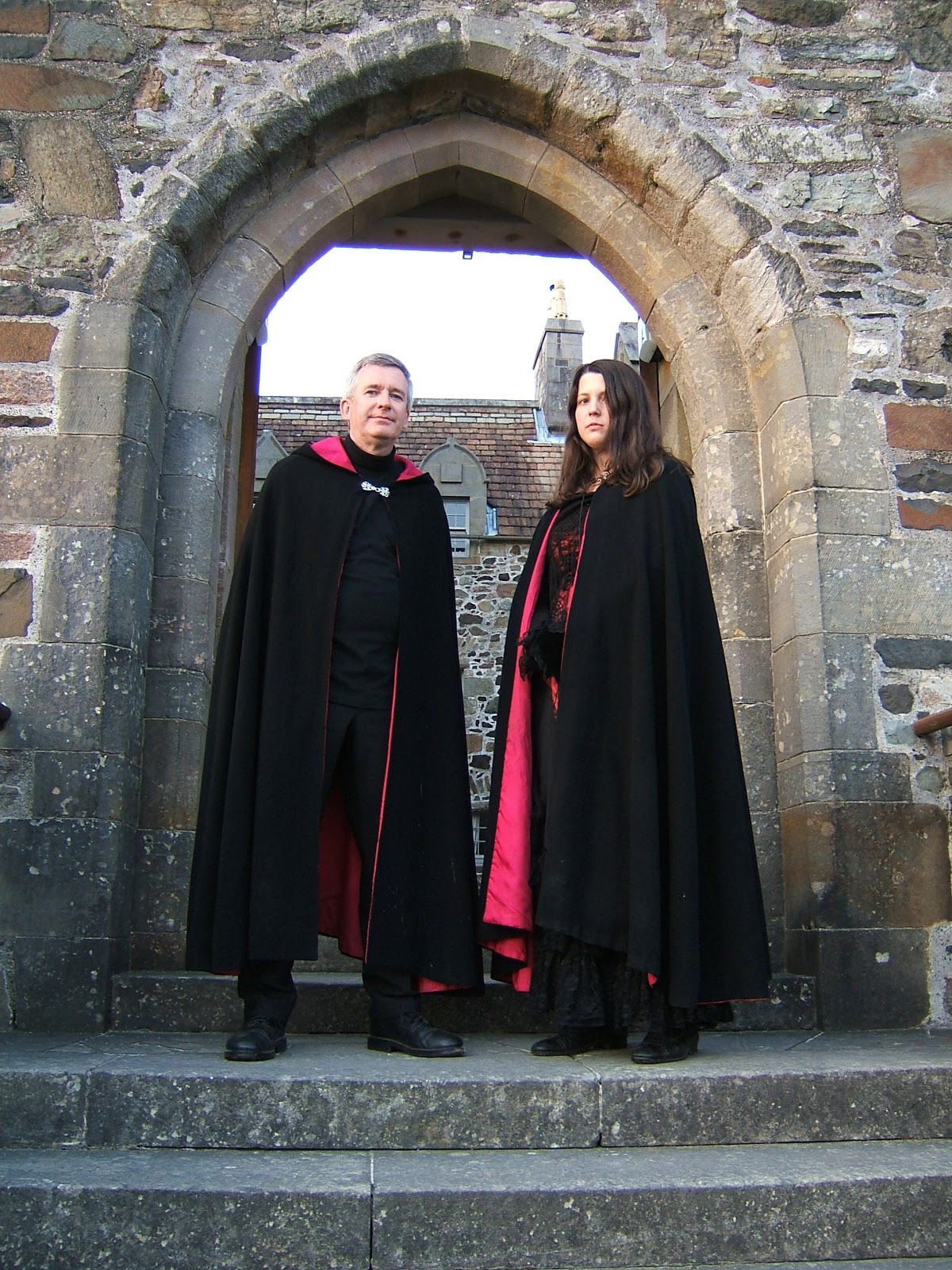 Mercat Tours' USP for Edinburgh Ghost Tours
The tours began in May and ran until November 1986. Footfall increased and the ghost tours were proving to be the most popular. However, we began to encounter for the first time the reality of business – competition. Other individuals looking at our small groups thought 'I can do that', and set up walking tours companies as well.
It was really quite galling to see others copying our routes and stories and capturing reasonable numbers! It was even more galling to encounter people on our Edinburgh Ghost Tours who came several times – not because they enjoyed the tours per se – but because we were effectively training them to carry on as guides in their own businesses!
It became a matter of importance, therefore, to make the point that we were the only professional, graduate historians on the Mile, and this was the central thrust of all our advertising in the early years of the business.
We were fortunate in our relations with Tourist Information and Edinburgh Marketing organisations, as they acknowledged that Mercat was providing a unique brand and a quality of service second to none.
In these early days of Mercat Tours, we were greatly supported by the Edinburgh people, since many took advantage of this uniqueness of staffing and delivery. Many locals had never gone on an Edinburgh walking tour before, and became 'visitors in their own city', as they came on our guided history and ghost tours.
Indeed, our best advertising was a result of the locals who recommended Mercat to their own friends and family who visited. Similarly, bed and breakfast outlets and hotels increasingly sent visitors on our tours.
I remember on one occasion, a hearty American arrived with his family for an evening Edinburgh Ghost Tour. He said to me, "Is your name Des? I'm from Texas and my brother said when you hit Edinboro you MUST do a Mercat Tour! Just ask for Des…"
Another tourist gave us an excellent advertising slogan which we used for several years on our fliers. At the end of the Ghosts and Ghouls tour we would take the group to the Tolbooth Tavern in the Canongate and supply them with a beer or a nip of whisky. One happy traveller wrote in our souvenir book, "I laughed, I cried, I drank my fears away."
Each year, the business grew and our skills as businessmen improved, as we learned by trial and error. By 1990, Mercat was well established.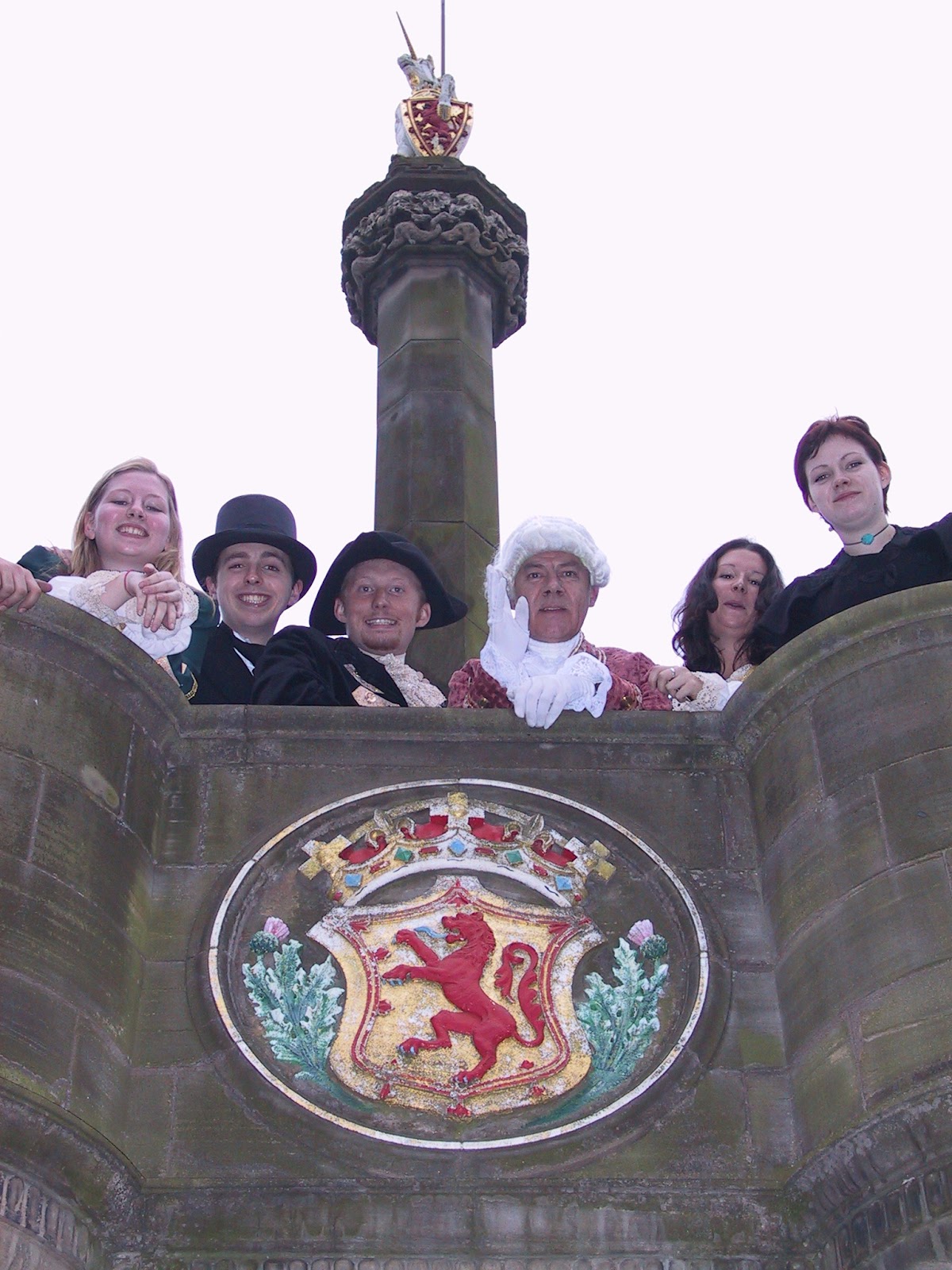 As businesses grow, they also change
Those first five years had brought many changes:
The Tours had developed; some new routes were devised and some old ones dropped.

Another of the remaining trio of partners left to concentrate on his teaching career.

We employed over a dozen guides, and tours now ran all year round.
But there were also tensions and problems:
I was still heavily involved in History Education in Scotland and in addition, was in a senior position in school as an Assistant Head.

The administration of the company by day was still run from an answering machine in my home.

The business was demanding more and more attention if it was going to develop.
The question was now, what do I really want to be – a full-time teacher or an entrepreneur? Stay tuned for Mercat Momentum – the next blog in our 'Tour of Mercat' series.
Curious to know more? Listen to Des and co-founder Frank as they remember some of the first moments of Mercat Tours.