Back to blog
A glimpse behind Edinburgh's doors
25th Sep 2015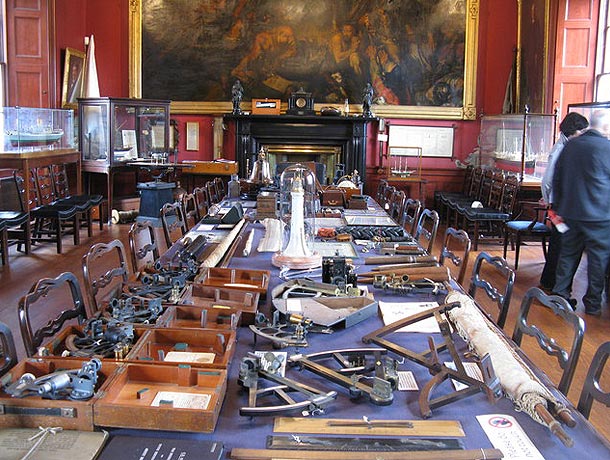 With the Festival now a dimming memory and the autumn chill beginning to settle, a strange sense of calm has arrived in town. We Edinburgh residents have started to venture back into the city, many of us having chosen to barricade ourselves in, away from the madness of the summer.
Edinburgh Doors Open Day is our annual treat for surviving the crazed summer months. For one weekend only, we have a chance to look around many of our incredible buildings normally not open to the public, the places we walk past every day in curiosity. Not only is it a great chance to indulge your nosey side, it's also completely free: perfect if the post summer budget is starting to bite. But with so many doors being thrown open and only one weekend to see as many as possible, here's Mercat Meg's top five must-see places worth getting out of bed on a Sunday morning for.
99 Kirkgate, EH6 6BJ (Sat/Sun 10-4pm)
Hidden away in Leith's maze of side streets is the 16th century Trinity House, originally created as a port of call for sailors in need (no pun intended!) Now it celebrates the rich history of Leith's seafaring heritage, and if you're lucky, you might even bump into Mercat's own Nicola and Ella, who'll be bringing the past to life in all its glorious detail.
St Bernards Well
Water of Leith near Saunders Place, EH2 6ES (Sun 11-4pm)
The beautiful Grecian temple style building in the stunning water of Leith may look like little more than a folly, but it served as a functioning well for many years, its pump being restored in 2013. Inside is a mass of mosaics and gaudy Georgian colour, topped off with no less than a gilded pineapple. Prepare to queue, however; this tiny gem draws huge numbers whenever the chance to see the interior comes around
55 Annandale Street EH7 4AZ (Sat 12-4pm)
Ever wondered where our local buses retreat to at night? It's hard to believe, but our local bus depot was once the Edinburgh Industrial Exhibition Hall, constructed in 1922, Even if it's not the most obvious of choices, this is a great chance to indulge your inner child (or your actual one) with an open top bus tour of the site, and a trip through the bus wash. Tickets ready for inspection please!
City Observatory
38 Calton Hill EH7 5AA (Sat/Sun 12-4pm)
The iconic William Henry Playfair building was our first observatory in the capital. Dating back to 1818, this is a rare chance to get a glimpse of the interior of a building with some of the finest views of the city, and beyond
Royal Botanic Gardens, Arboretum Place, EH3 5NZ (Sat/Sun 1-4pm)
Did you know that Edinburgh has the second oldest botanic garden in the world? It's changed location three times, and the Botanic Cottage was moved brick by brick from its previous site on Leith Walk, and rebuilt at the garden's current home. Built by John Adam and New Town designer James Craig, it's a fascinating step back 250 years in time.