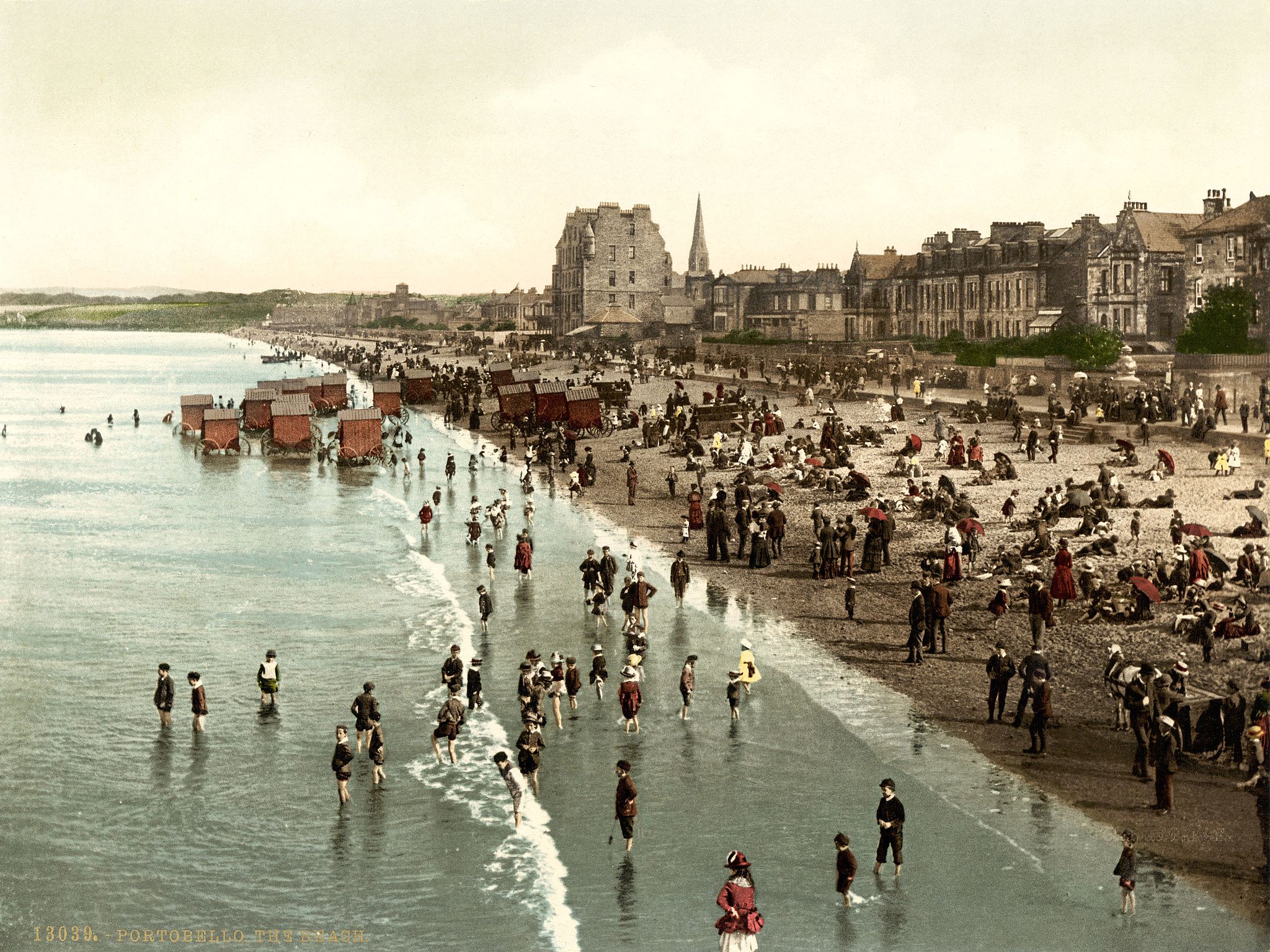 Holidays: they're the time of the year we plan for, save for, and many of us live for. It's the one time of year that we have freedom to do what we want to do, when we want to do it. It wasn't so long ago however that many of us certainly didn't have much choice as to when we took our holidays, and in some industries, that rule still applies. It's not just teachers that have to take their holidays at predetermined points of the calendar; joiners, builders, electricians and plumbers are still likely to take their break during the Edinburgh Trades holiday. Or if you're in Glasgow during the Glasgow Fair Fortnight and for parts of Northern England it's Wakes Week.
In the first two weeks of July (and the last two in Glasgow), tradesmen across the city would down tools and leave en masse with their families, often heading to coastal towns such as Helensburgh, Blackpool, Arbroath and Scarborough. Cases would be picked up in advance via British Rail vans to be delivered in advance to seaside bed and breakfast establishments. It gave the workers and their families the chance of freedom and fresh air often not available in the grim heartlands of shipyards, breweries and building sites. Often Edinburgh tradesmen were leaving the city, just as many would be arriving. Stirling's tradesmen seemed to favour Portobello – Edinburgh's own city seaside.
The Trades holidays grew from the introduction of compulsory holidays for workers in the 1930's, but their origins stretch back through the centuries. The Glasgow Fair can trace its roots back to the 12th century. Stalls would be placed around Glasgow Cathedral in an event that grew into a grand funfair over time. For the workers it was possibly the only day of true leisure time many of the workers had in the year.
But does it still happen? The surprising answer is yes. The tradition went into downturn when continuous production made having an entire workplace off on holiday simultaneously impractical, but you'll still find some tradesmen in Edinburgh hard to track down for the first two weeks of this month. And for all those holidaymakers arriving in Edinburgh, we have just the thing to introduce you to the best of this historic city.