Back to blog
On the Fringes of another crazy August
28th Jul 2016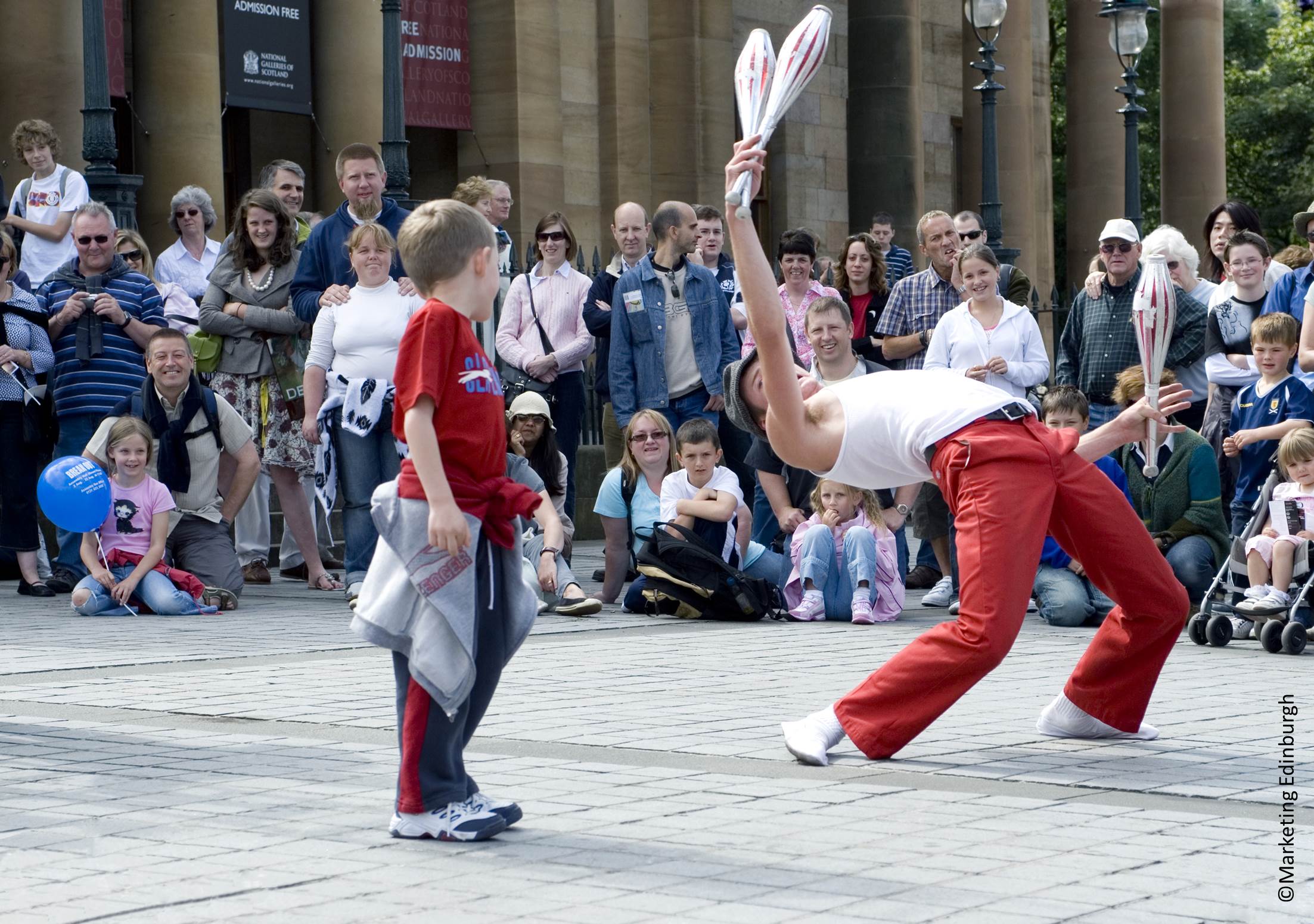 It's hard to believe it's been a year since the last Edinburgh Festival Fringe. As the jugglers, the drama groups and thousands of eager wannabees prepare to unleash their talent on the public, here are a few facts about the world's biggest arts festival:
There's a lot to see
No kidding! Never let it be said there'll be nothing to interest you: there'll be a whopping 50,266 performances in this year's festival. Last year saw a similar number performing with 2.29 million tickets sold (wowsers).
You saw them here first
Just because you haven't heard of many of the performers yet, prepare for many to become the big names of the future. The League of Gentlemen, Fry and Laurie, The Mighty Boosh and Emma Thompson are just a few of many names that cut their performing teeth at the Edinburgh Fringe.
The venues come in all shapes and sizes
Don't expect to find yourself in a theatre for a Fringe show. Past venues have included someone's flat, telephone boxes and taxis! Don't be shocked if the audience capacity equals the number of performers (or even less).
Expect the unexpected
Performers will go to great lengths for their shows. The long-running show 'This Belongs to Lionel Richie' saw comedian Barry Ferns legally change his name to Lionel Richie. And hold performances at the top of Arthur's Seat (another random venue).
It's super great for people spotting
Turn any corner in Edinburgh in August, and you'll bump into a famous face. From Nicholas Parsons in his trilby hat who can always be found around the Pleasance. Sarah Millican checking her phone on George Street. Paul Merton holding court at a picnic table. Or just that person you're sure you recognise from somewhere in a queue for the toilets. Celebrities are unavoidable. Keep your camera to hand (how else can you get the all-important selfie?).
You'll find a few Mercat faces
If you've been on a one of our tours, look out for some of our guides taking part. Our guide's talents stretch further than telling a chilling ghost story or two.
And finally
If you need a break from all the great madness – come visit our vaults. They're under the ground and you definitely will not get a flyer thrust into your hand (if you've been to the Edinburgh Fringe, you know exactly what we mean).
BUT MOSTLY
Make the most of the fabulous Fringe Festival as it celebrates it's 70th birthday. Get up early and go to bed late. There's so much on (see point 1) it's the only way to cram in as much as possible!