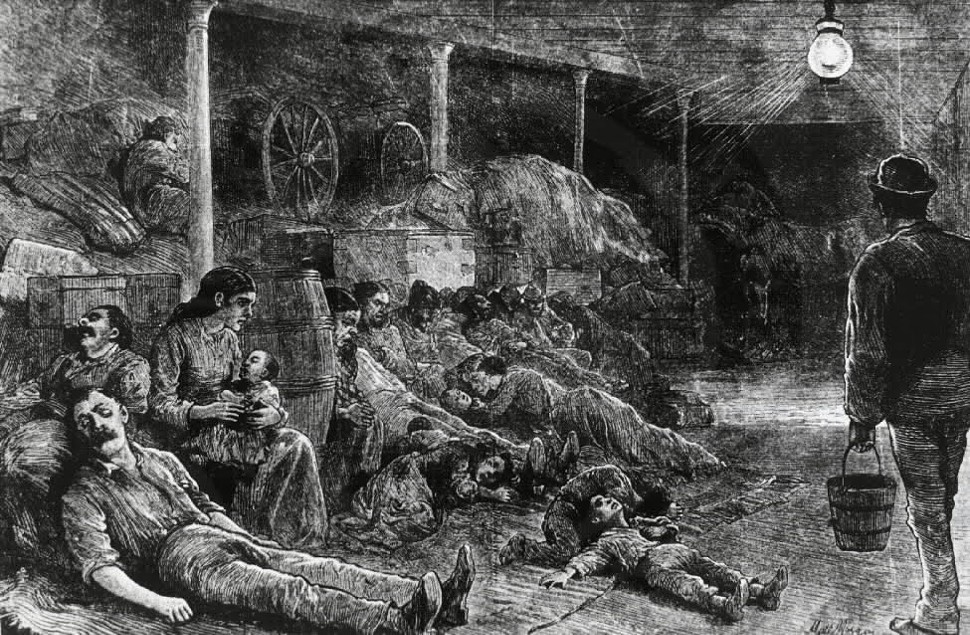 Edinburgh's streets, like those of any cities in the world, are not always spotless. We suffer as much as anywhere else with the occasional overflowing bin, the odd pigeon messed close, and the confusing mysterious single shoe abandoned on the streets after a big Saturday night out. But our city today, even at in its worst moments, is incomparable to conditions in times gone by.
Imagine a time when human waste was thrown from windows onto the streets below, the same streets in which children played, and food was prepared and sold. Edinburgh was the perfect breeding ground for disease, the topic covered in the National Library of Scotland's current exhibition, Plague!
The exhibition covers a wide range of contagions to hit our capital through the ages, but the one that draws the greatest fascination for many is The Black Death: plague. The disease hit Edinburgh twice, first in 1513, and again in 1645. Our overcrowded and filthy conditions provided perfect conditions for the disease to spread, and by the end of the 1645 outbreak, it is said that around half the city's residents had died, including around 3,000 in Leith alone. Families were supposed to signal infection within their home by displaying white sheets from the windows, which in turn would summon a visit from the infamous plague doctor...
Plague would never reach our city again after the 1645 outbreak, but it was by no means our last epidemic. Cholera broke out in Edinburgh in the 1830's, and again in 1849 and 1854. We may not have been throwing our waste from the windows by the time of the Victorian era, but little else had improved in the way of overcrowding or public hygiene. Who knows how long the outbreaks would have raged without the intervention of Dr Henry Littlejohn, Edinburgh's first public Medical Officer of Health. He scrupulously studied the links between our social conditions and hygiene standards, and began to make radical changes. It was under his instruction that our worst slums were cleared and replaced with better accommodation, our water supply was improved, and he would even patrol graveyards with stick with which he would test the depth of graves. Without his pioneering spirit, who knows much longer disease would have commanded our closes.
Plague! is at the National Library of Scotland until 29th May. Or why not come on our Secrets of the Royal Mile or Historic Underground tours to hear more about social conditions in Edinburgh?