Back to blog
Edinburgh Ghost Tours: The Broken Watch Face
16th Sep 2022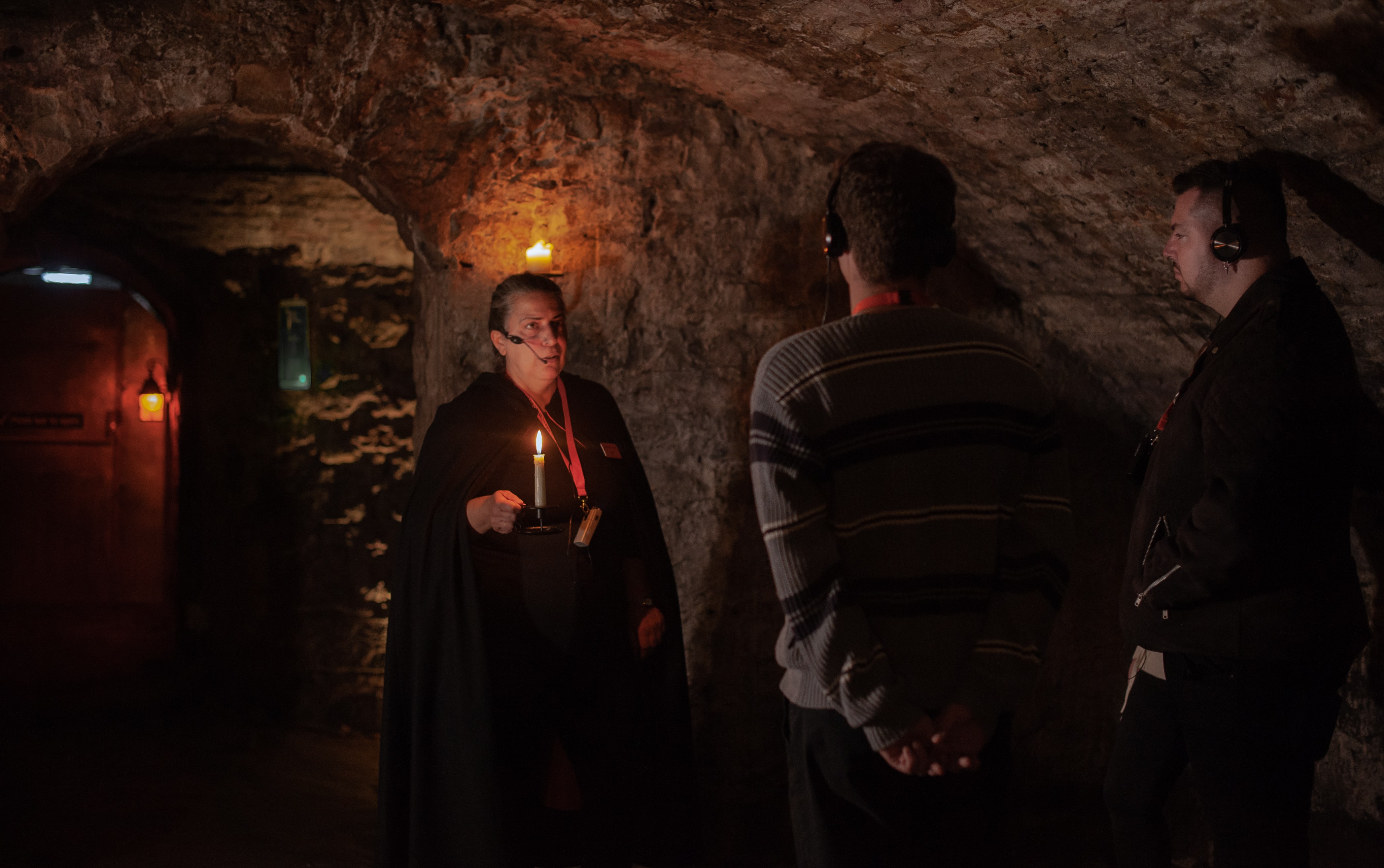 By Veni, Mercat Storyteller
As a ghost tour guide, you never know what you might experience. I began doing tours of the Edinburgh Blair Street Underground Vaults with Mercat Tours earlier this year. Since then, myself and some of the visitors on my tours have had a few intriguing experiences that we could not quite explain...
The Shadow In The Vaults
While leading one Edinburgh Vaults tour, I saw a shadow moving past and then behind me while all of the group were stood stationary facing me. I was fairly familiar with the vaults at this point and couldn't think of anything that would have created the shadow and the way it had moved.
Regardless, it felt inappropriate to interrupt the tour to mention it and potentially create panic, so I kept it to myself and continued.
I was surprised, however, at the end of the tour when one visitor approached me to say she had seen a shadow pass by me in that very same room, at the same time that I had. It was reassuring to know that someone else had witnessed it and yet unnerving at the same time – what could it have been?
The Broken Watch Face
During another tour, two guests had an odd experience. It was an ordinary tour until we entered the final room of the vaults and a woman was suddenly startled. I asked her what had happened and if she was ok, she replied that she had felt something pull on her hair and yet there was no one stood close to her. A man, who I assume to have been her husband, comforted her and reassured her that there was nothing there.
I offered her the option to head back upstairs, but she decided to continue with the group. The rest of the tour went smoothly, but the couple returned to the Mercat Cross later that day to tell us of another strange thing they'd noticed – the glass face of the man's watch had cracked! He claimed it had been intact earlier that day before descending into the vaults and couldn't remember hitting it against anything.
So, what do you make of these occurrences? A mysterious shadow, a broken watch face, and a pull on the hair. There could always be a rational explanation, and while it's easy to be sceptical, there are some things that certainly make you wonder...
Intrigued? Why not join us on an Edinburgh ghost tour too, or sign-up for our fortnightly newsletter for more blogs like this one.