Back to blog
Edinburgh Ghosts & History: Broadsides
5th Jan 2023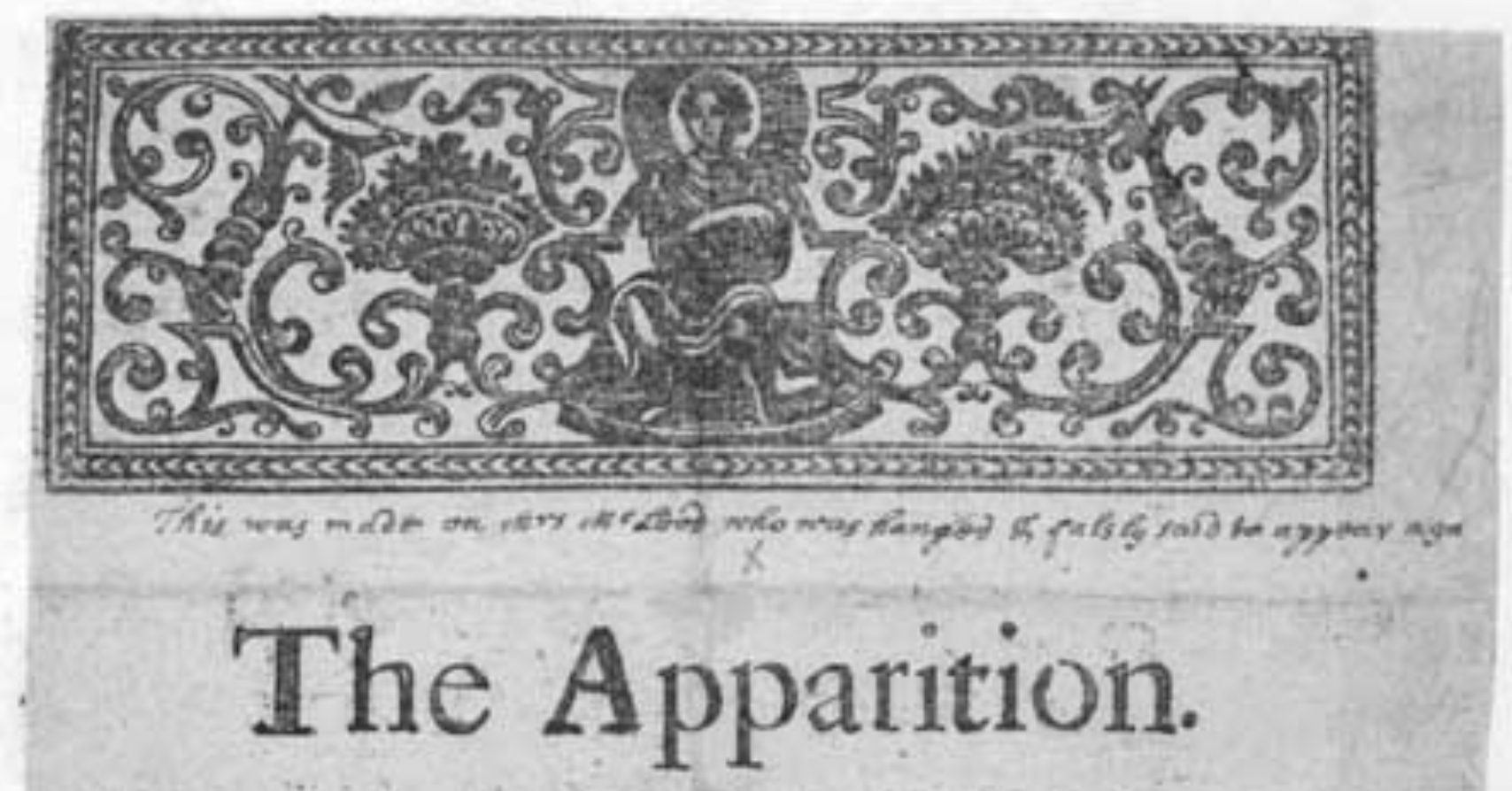 There are many ways to get the latest news in 2023, from social media, to our TVs and radio, but how did people receive news in the past?
There are a few answers! Depending on the type of news and period, between the 1650s-1910s a common way to receive the latest going-ons in Scotland was via sheets known as broadsides.
These were singular sheets with writing on one side, often on display in public locations or sold by 'hawkers'. They were originally developed to share very specific announcements, such as official notices, royal proclamations, and acts.
However, their popularity grew and from the 17th-century they became the source of news for all kinds of topics, from politics, to crimes, pop culture, and even... ghosts!
Ghosts in Edinburgh's Broadsides
That's right, during this period, if you saw or experienced something otherwordly it could become a key piece of the day's news and the National Library of Scotland's archive has several broadsides detailing interesting accounts reported by Edinburgh's locals.
One event took place at a farmer's house in Colinton. A local reported hearing strange noises inside but was unable to identify the source even after they and others examined the entirety of the house and nearby wells. The broadside states how one man almost got brave enough to fight the puported ghoul, but ran away in fright once he heard the mysterious sounds.
It wasn't just ghosts, Scottish folklore was written about in broadsides too. In one such encounter discussing events that took place on the High Street, a woman mentions Brownies, a type of hobgoblin once believed to come out at night and do various chores or farming. Not too nefarious, who wouldn't want to wake up in the morning with everything put away?
However, the discussion about the hobgoblins takes a very serious tone, with the narrator stating they are aware hobgoblins are now moving to 'more favourable parts of the globe' but blaming the folkloric creature for a couple of very human sounding 'supernatural' encounters, including a figure in a white blanket that extinguished a candle.
If you'd like to read more Edinburgh broadsides, you can search the National Library of Scotland's full collection here.
Interested in discovering more of Scotland's past? Join us for a five-star ghost or history tour, we hope to welcome you soon!