Back to blog
Gorgeous and To Die For - Scotland's Greatest King
9th Sep 2013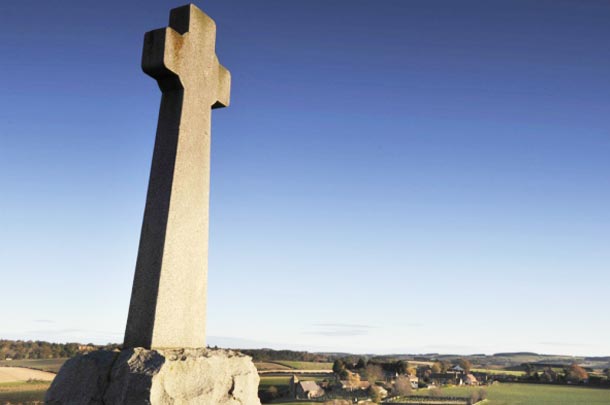 I owe Mercat Tours many things: years of gainful, varied and at times downright bizarre employment, the ability to bellow like an elephant and a rather fabulous wardrobe of little dresses in any colour as long as it is black. But what I owe them most of all is that it was at Mercat that I discovered the man who was to be the love of my life. There is only one slight problem: he has been dead for 500 years. Yes, September 9th marks the 500th anniversary of the battle of Flodden, where in the space of a couple of hours 10,000 Scots lost their lives, including the gorgeous to-die-for James IV.
James was a popular and well loved king. His 25 year reign was a golden age for Scotland during which it became a key player on the European stage. He spoke many languages, including Gaelic; the last King of Scotland to do so. James was interested in many things: he practiced the setting of limbs and founded the Royal College of Surgeons. Dentistry fascinated him; in fact he would pay people so that he could extract their teeth. He commissioned the largest warship in Europe and paid - in huge amounts of whisky - a priest who was attempting not only to turn base metal into gold, but also to fly.
Women fell for this charismatic and charming man. He had many mistresses and several illegitimate children. He married Margaret Tudor, sister of Henry VIII. Unlike Henry, James treated his women well and, also unlike Henry, James never grew fat. He was - and remained - a fit and active man, a great lover of chivalry and a brave fighter.
It is perhaps not suprising that nobody in Scotland wants to talk about Flodden, its greatest defeat at the hands of the auld enemy. It is however fit and proper to commemorate this historic event, a real tragedy in Scottish history and to celebrate the life of arguably Scotlands greatest king, James IV.
Brave, clever, charming, impetuous, charismatic and reckless; a true renaissance prince and so much more interesting than that fat old Henry VIII. But then, I am biased.
Farewell Jamie, your ever-devoted Nicola x