Back to blog
James Braidwood: fanning the flames of change
15th Sep 2016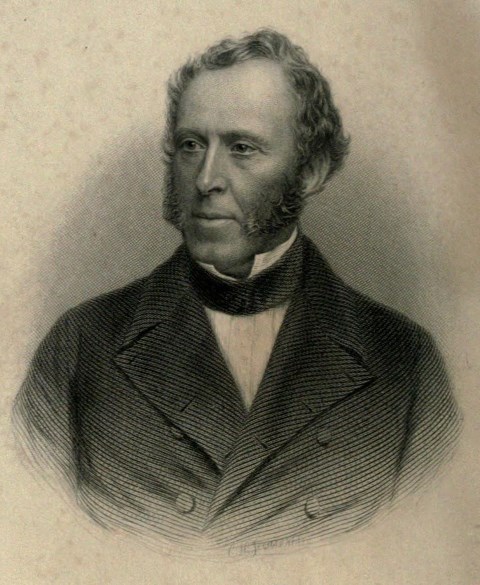 There are so many things we take for granted in our modern world, none more so than the emergency services. We are safe in the knowledge that when misfortune happens, help is only a phone call away. But what of the time before such things existed? And how did they come into existence? The fire service can place its foundation right here in Edinburgh and at the feet of one incredible man: James Braidwood.
The Edinburgh that James Braidwood was born into was an accident waiting to happen. Tall, overcrowded buildings, often extended upwards with wooden top floor accommodation, was a hugely dangerous formula in a world where the only source of heat was an open fire. A stray spark, or an overturned oil lamp could mean disaster, not just for one household, but for hundreds of others living around them.
Braidwood was born in 1800, and began his career as an apprentice to his father's building firm, learning invaluable skills about structural engineering that would stand him in good stead for his first career move. In 1824 he was made Master of the Fire Engines, and had been in the job little more than two months when he was faced with Edinburgh's Great Fire: the worst fire in the city's history. The fire spread rapidly through the tall buildings of the Mile, trapping residents in their homes and resulting in 135 deaths. When the fire reached the spire of the Tron Kirk it was so ferocious it was said to have exploded like a firework, melting the bell of the church.
Determined that no such tragedy would be allowed to happen again, Braidwood went about establishing the first Municipal Fire Service. He employed tradesmen as firemen bringing with them knowledge of buildings: plumbers, carpenters and roofers, as well as ex mariners, fearless of heights, or risks. In 1833 he moved to London and established the London Fire Engine Establishment, which eventually became the London Fire Brigade. All of his expertise was still not enough when he faced the Tooley Street Fire in London. He died, aged 61, fighting one of the largest fires of the nineteenth century, when a wall collapsed, trapping him underneath. Such was the public and professional reaction to his death that his funeral procession stretched for a mile and a half behind his coffin.
His name may not be a household one, but if you're coming on one of our tours, look just beyond our starting point at the Mercat Cross, and you'll see a figure on a plinth, holding a fireman's helmet. This statue of Braidwood was erected in 2008, and still he watches over us, silently guarding our safety. You can hear more of the origins of the fire brigade daily on our Historic Underground tour.