Back to blog
Edinburgh History, and the Story of John Nicol
29th Jan 2021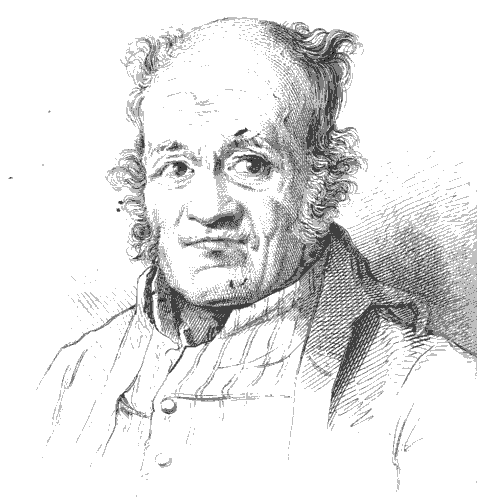 Sometimes, love can strike in the most unlikely of places.
Written by Mercat Tours Storyteller Simon Bendle
Take John Nicol, a Scottish sailor, born in Edinburgh in 1755, who went to sea as a young man after reading Robinson Crusoe.
Twenty-five years of adventure followed which saw Nicol twice circle the globe, visit China three times, and fight with Nelson at the Battle of the Nile.
But it was while serving as a steward aboard a ship called the Lady Juliana in 1789 that the gods of love unexpectedly smiled on him.
The Lady Juliana was a convict transport bound for the recently established penal colony of Port Jackson – better known today as Sydney, Australia.
This was no ordinary convict transport though – it was carrying female criminals, 226 in total, sent to Australia to address the shortage of young women in the new settlement.
And John Nicol was no ordinary 18th century sailor – a modest, considerate, sober man; "rum, sodomy and the lash" was not his thing at all.
So when the Lady Juliana's cargo of "harmless unfortunate creatures" boarded her in chains, Nicol tells us his heart bled.
And when he was instructed to remove their shackles, his eyes fell on 22-year-old Sarah Whitlam – convicted of stealing clothes – and it was love.
"She was a native of Lincoln," Nicol later recalled, "a girl of modest reserved turn, as kind and true a creature as ever lived.
"I courted her for a week and upwards, and would have married her on the spot had there been a clergyman on board…
"I had fixed my fancy on her from the moment I knocked the rivet out of her irons upon the anvil."
By the time the Lady Juliana had reached Sydney in June 1790 – after a grim 309-day voyage – the happy couple had a son, and Nicol had resolved to give up the navy and settle with his new family.
But, sadly, this was not meant to be.
Nicol's captain would not release him from his contract and – after just six weeks in Sydney – he was forced to sail on to China with his crewmates.
The poor man would never see his beloved Sarah Whitlam, nor his infant son, again.
How did John Nicol's story become a part of Edinburgh history?
By the 1820s – in his sixties now – Nicol was living as a pauper back in his native Edinburgh; too old to work, too proud to beg, surviving on potatoes and tobacco.
But, happily, there is one final twist to this intrepid sailor's remarkable life story.
While shuffling along Edinburgh's cobbled streets one cold spring day in 1822, he was approached by an eccentric book-binder called John Howell, who had heard his story and wanted to publish it.
The result was "The Life and Adventures of John Nicol, Mariner", a wonderful little volume whose modest success brought Nicol an income and saved him from the poor house.
Today "The Life and Adventures of John Nicol, Mariner" offers us a rare insight into 18th century life at sea and the brutal world of penal transportation.
It also serves to remind us – on this rather sad and sombre Valentine's Day – that while the world can be a cruel and terrible place, amid all the horror we can always find love.