Back to blog
Looking for Something to do this Winter? Coorie in for Winter Tales, and support Grassmarket Community Project
4th Dec 2020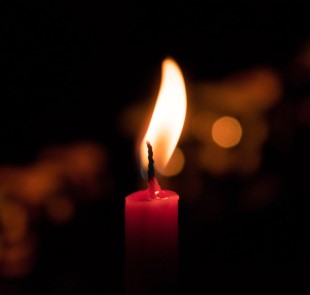 Here at Mercat Tours, we've been hard at work finding exciting new ways to embrace the warmth and spirit of Christmas – sharing, gathering and making memories! If you're looking for something to do this winter, we've got just the thing.
Mercat Tours is premiering a series of storytelling videos, taking viewers on a journey to Edinburgh's darker past.
The series, dubbed "Courie in for Winter Tales", will see a new 10-minute story released every Thursday, in time for the weekend, with a special, free story for Hogmanay. You are invited to subscribe to the five stories on our website, and tune in for a new virtual story each week!
You will receive a link to each story, and you can view it as many times as you like. You can even host a zoom call and watch it with friends and family in separate households!
These winter tales include the origins of Johnny One-Arm; Des Brogan's Tale of the Blinking Corpse, as well as marriage, infidelity and romance in 1800's Edinburgh… just to name a few!
The subscription is £15, and 50% of the ticket price will be donated to Mercat's local community partner, Grassmarket Community Project. Mercat has a longstanding friendship with the project, which has been providing homeless people with access to various aid and helpful services since 1982.
It's with this in mind that people are urged to support such an important cause at this time of year, which has been further affected by the pandemic.
Mercat Tours Managing Director Kat Brogan said: "We wanted to keep making connections with our team, locals and visitors and we've trialled virtual storytelling in recent months."
"Our famous tales are told by our award-winning storytellers and we hope that families, virtual gatherings and communities can enjoy these winter tales, together safely.
"We're inviting everyone to 'courie in' with blankets, mince pie, dimmed lights, candles and a mulled wine, if you're inclined.
"It means a lot that we can be thoughtful about others at this time of year, especially those who need our support such as our friends at GCP."
Grassmarket Community Project CEO Jonny Kinross added: "We are delighted that Mercat Tours has chosen us, as the local Edinburgh charity. This financial support is needed now more than ever."
"We have supported over 250 of our most vulnerable this year through the pandemic and lockdowns. This has included people who are homeless, rough sleeping, the elderly, people with a disability or experiencing mental or physical health issues. Many of our members are the most isolated and excluded and COVID-19 has hit them worse than any other group in the city.
"Christmas is a particularly difficult time for those we support – when people face a deep sense of loneliness and loss of hope. Thanks to Mercat and its customers' support, we will be able to reach out to people, offer practical support, kindness and hope at this most challenging time."
Courie in for Winter Tales provides you and your loved ones with something to do this winter. Subscribe to your virtual "Coorie in' for Winter Tales" experience here.