Back to blog
The Latest Grassmarket Community Podcast
11th Dec 2020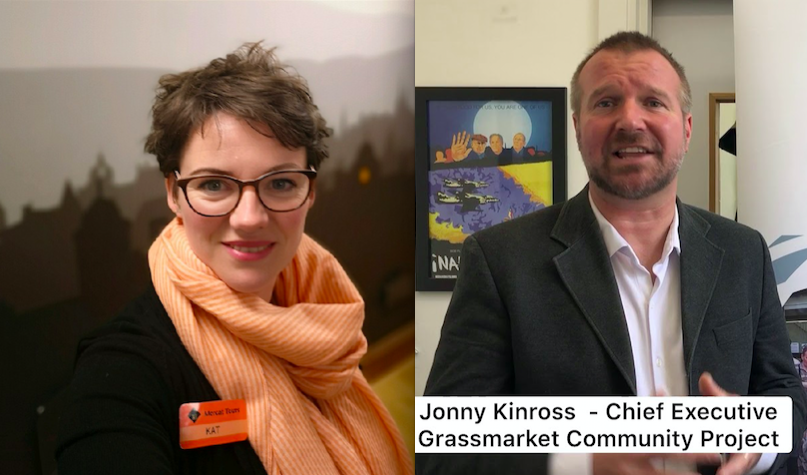 Mercat Tours has maintained a very close relationship with Grassmarket Community Project for many years now.
In the latest #GrassCuttings podcast, GCP Chief Executive Jonny Kinross chats with our own Managing Director Kat Brogan about how this partnership started, and its resilience in difficult times.
What started as a search for tables and chairs to furnish our Megget's Cellar flourished into an unwavering long-term commitment to helping the good people at Grassmarket Community Project provide much-needed support to Edinburgh's less fortunate.
"We love (and always have done) being at the heart and soul of the Old Town, with our pals at the Grassmarket Community Project nearby, and relishing the opportunity to welcome visitors from all over the world to enjoy Edinburgh," says Kat Brogan.
"Jonny has been such a support over the years, particularly the last six months, because it's been quite a journey that we have been on."
The podcast also offers an insight to our Mercat House in Birnam, and the annual Burns Supper. While we use Mercat House for many purposes, hosting members of the GCP for Christmas and several other occasions throughout the year is perhaps what we are most proud of.
As a family business, Mercat Tours adopts its own unique approach to showing good corporate citizenship in the Edinburgh community. As Kat puts it, "It's in our DNA".
Listen to the full podcast here: https://bit.ly/2KfUE4E