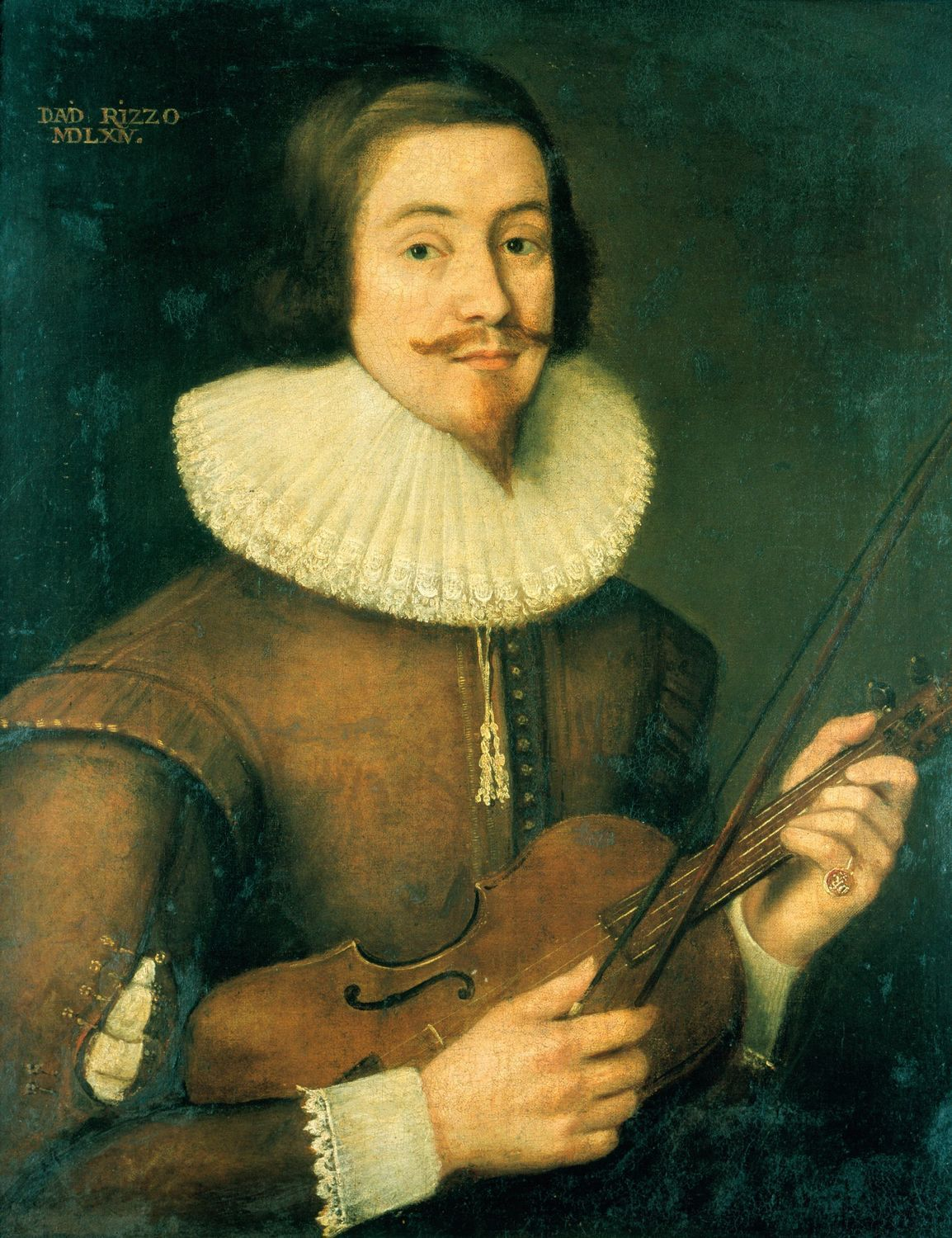 David Riccio is famous in Scottish history as the secretary of Mary Queen of Scots. He was murdered in her presence at Holyroodhouse on the evening of the 9 March 1566. Riccio was born in Turin, Italy in 1533. As a result of his education, Riccio was a man of letters and an accomplished violinist.
Like other young educated men of provincial origin, Riccio travelled to better himself and was employed as a notary at the Court of Henry II in Paris in 1557. It was there that he first met Mary.
Mary had been queen of Scots from 1542 when at the age of ten days she succeeded her father, James V as monarch. To cement an alliance with France against England, Mary was betrothed to Francis, the dauphin of France and married him in 1558. A year later her husband succeeded as Francis II, Mary was now also queen of France and it is here at the French court that she first meets Riccio. Within a year however Francis was dead and succeeded by his younger brother as Charles IX.
Mary's mother-in-law Catherine de Medici did not want Mary to stay and suggested it was better for her return to her Scottish kingdom. Mary did this, landing at Leith on the 9 August 1561. Riccio followed her. He was employed by the Venetian ambassador and travelled to Scotland as part of his entourage. He quickly got himself back into Mary's employment and became her personal Secretary and was very often in her company.
Mary made a disastrous second marriage. The marriage to her first cousin, Henry, Lord Darnley was made for purely dynastic reasons. Darnley was, like Mary, a grandchild of Margaret Tudor and therefore also in line to the English succession. He was a notorious womaniser, addicted gambler and drunkard. He was also upset that Mary would not recognise him as King. In her eyes she was the monarch, he was the Prince Consort. Mary had political issues. She was a Catholic queen in a protestant country and some of the protestant lords saw a way of removing her and placing the dissolute Darnley in her place. By doing this they would easily dominate him and rule Scotland.
Darnley developed a jealous hatred of Riccio and a plot was hatched to murder him in front of the queen whilst they were together at Holyrood. On the evening in March 1566 Riccio was with the queen and her ladies in waiting when Darnley and some of the dissident nobles burst into her private room, dragged Riccio out and stabbed him to death. It was a brutal death – Riccio was stabbed 56 times. Mary was six months pregnant at the time and it was hoped that the shock of the event would kill her and the baby. It did not. The assassins took Riccio's body and buried it in the old Canongate Kirk. Years later, George Buchanan the tutor to James VI, told of how Mary had Riccios' body disinterred and reburied in her father's tomb in Holyrood Abbey. Unfortunately, the tomb was desecrated in 1689 and the exact position is no longer known accurately.
You can find out more about David Riccio and Mary Queen of Scots every day on our Treasures of the Old Town, which culminates at the Palace of Holyroodhouse, the site of Riccio's murder. It is said you can still see the bloodstains on the carpet in the outer chamber.