Back to blog
Another Chapter in Edinburgh History: The World's First International Rugby Match
8th Mar 2021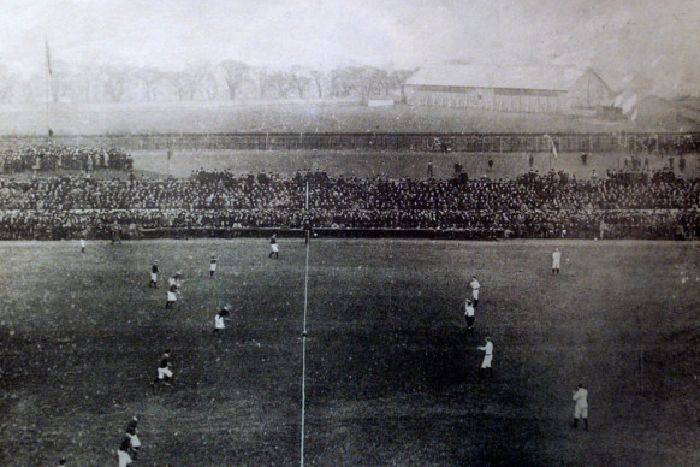 With the Six Nations underway, what better time to look back and reflect on the first international rugby match ever played?
Written by Mercat Storyteller Mark
It was 27th March 1871, at the playing fields off of Raeburn Place in the Stockbridge area of Edinburgh. The competing teams were, of course, Scotland and England. The English wore white as you would expect, while the Scots had for whatever reason chosen to wear brown. But the emblems on the shirts would have been familiar to modern eyes – the rose for England and the thistle for Scotland.
A crowd of 4000 had turned up to see the historic clash – a far cry from the 60,000 capacity crowds we see at Murrayfield today (in non-Covid times, of course). England were the clear favourites going into the match, with most commentators remarking that their players looked bigger, stronger and more intimidating. It was thought the Scots didn't stand much of a chance.

The game kicked off just after 3 o'clock, with the home support offering thunderous backing to their team. The game itself was much more even and closely fought than most had expected, the action swinging back and forth as each team pushed for a breakthrough.
The final result surprised everyone: 1-0 to Scotland. But wait a minute – how can a rugby score be 1-0?
The scoring system in those days was different, with only conversions counting towards the final score. The word "try" is a legacy of this – each touchdown gave that team a "try" to score. Scotland had two tries and one conversion, England one try and no conversions – hence the 1-0 scoreline.
And so, the International Rugby Union was up and running with a famous victory for Scotland – the way things should be, of course. The sport has changed a great deal since then, but it can trace its roots back to that momentous day in Stockbridge.
To access more intriguing Mercat Tours content, please subscribe to our newsletter: http://bit.ly/MTNLetter​