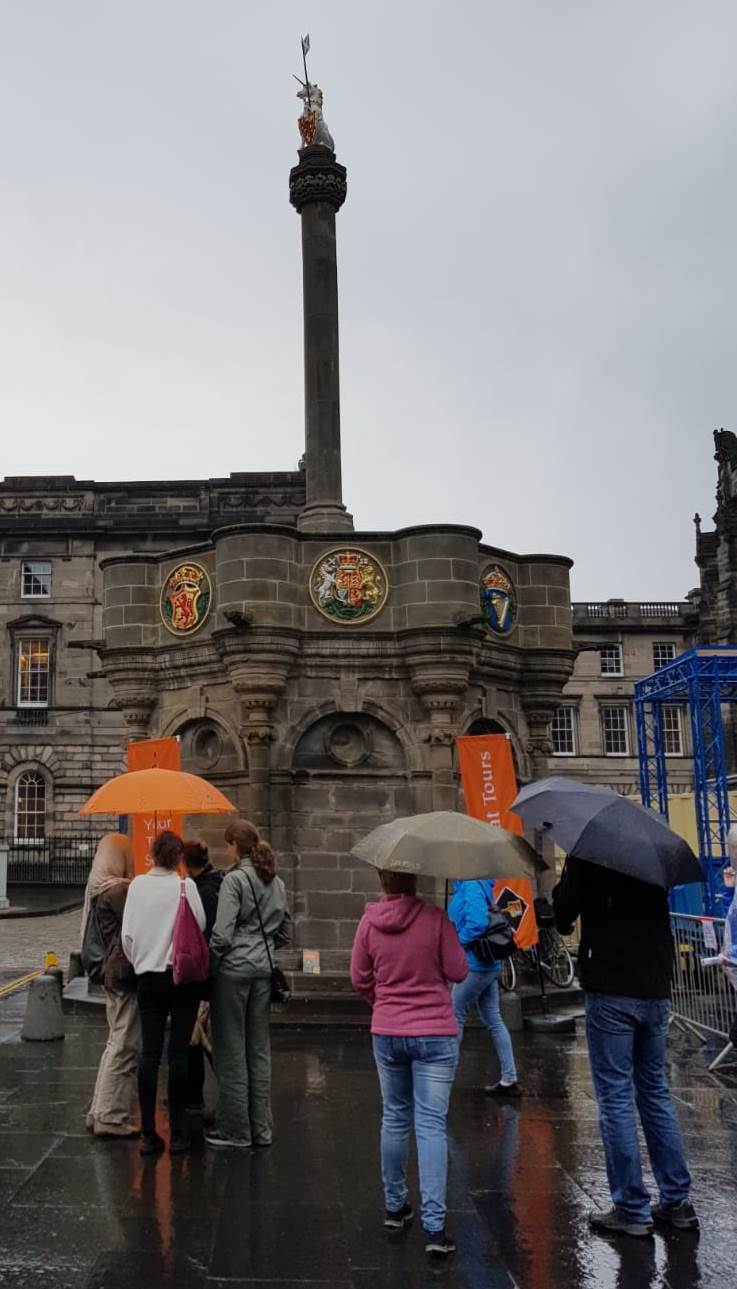 We've made it to the end of our A-Z of Edinburgh and what a journey it has been! Time to finish off by looking at letters W-Z:
W for The White Hart Inn
With 732 public houses Edinburgh provides everything for a good night out. In fact, there's more to some of the city's establishment than meets the eye. Built on historic locations and centred around historical characters,places like the World's End Pub, The Royal Oak and Maggie Dickson's offer a free history lesson in addition to a pint or two for everyone interested.
Established in 1516 The White Hart Inn is probably Edinburgh's oldest pub, with parts of the building dating back to the foundation date. Throughout the centuries it welcomed such esteemed guests as Robbie Burns and his Clarinda, said to have shared Ae Fond Kiss on the premises, and famed "bodysnatchers" Burke and Hare on the prowl for their next victim.
X for Xmas Shenanigans
Christmas in Edinburgh can be a time of peace and quiet for many. With choir concerts, carol singers and beautiful Christmas services in St. Giles Cathedral and Canongate Kirk, Edinburgh's Old Town offers a time and place for reflection and contemplation.
However, for those who prefer more a lively celebration of Christmas the advice is to head over to the New Town. From Christmas Markets in East Princes Street Gardens and George Street, to Giant Advent Calendars, the Christmas Tree Maze, Ice Skating Rink and various rides and attractions, the New Town becomes a dazzling, shimmering array of Christmas Spirit.
Y for Yearly rainfall
"The rain is raining all around, it falls and field and tree" Robert Louis Stevenson once wrote in a poem and he wasn't wrong. Due to the Gulf Stream's warm winds, Scotland's climate is unwaveringly mild with an average temperature of 15°C (59°F) in the hottest month, July, and 3°C (37°F) in the coldest month, January. Consequently, rain is something to be expected when travelling the country throughout the year.
Edinburgh's wet season lasts from July to February, while the months from February to July are statistically the driest. The city experiences an average rainfall of 668 mm (26.3 in) per year. Considering London's 594 mm (23 in) that seems like a lot, but Paris isn't far behind with 619 mm (24 in) and compared to Vancouver's 1167 mm (46 in) or New York's 1200 (47 in) there's a good chance visitors might not need their brolly (umbrella) after all. And in the end yesterday's rain is tomorrow's whisky, as they say.
If the rain does decide to make a visit while you're in Edinburgh why not escape it by joining us on an underground tour such as Historic Underground or Ghostly Underground?

Z for Zeppelin Air Raid
The evening of Sunday, 2nd of April 1916, saw the first ever air raid conducted on Scotland. Two German Zeppelins had reached the Firth of Fourth, making their way into the city of Edinburgh via Leith.
Shortly before midnight the first bombs were dropped over warehouses and tenement homes, the first of 24 both incendiary and high-explosive bombs in total which destroyed parts of Lothian Road, the Grassmarket, the Mound and even Castle Rock. 13 people lost their lives with a further 24 injured and the damages amounted to the equivalent of £12m in today's money.
A flagstone in front of the White Hart Inn still commemorates the event that also saw the first ever militaristic use of Edinburgh Castle's One O'Clock Gun. Fully aware that the blank ammunition would not be able to damage any of the zeppelins, it was nevertheless fired in a defiant attempt to scare the attackers off.