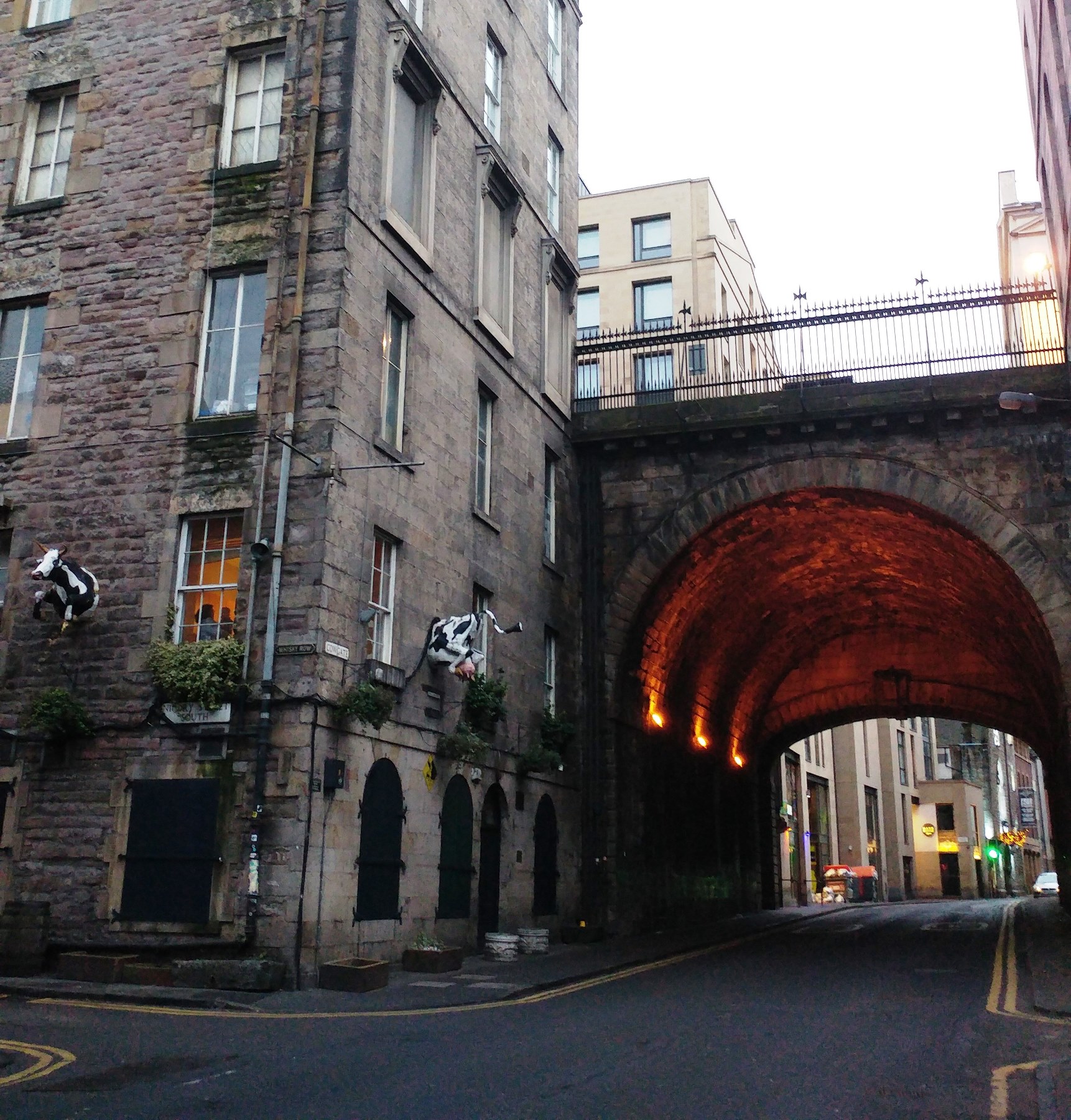 Our latest blog continues our alphabetical walk through Edinburgh with stops at K, L and M!
K for Kilt
Derived from the Old Norse word kjalta, kilt means "to tuck" and while the exact origin and age of the great kilt is debated to this day, it came to well-known use in 16th century Scotland. Mostly associated with the Jacobite cause it would not have been worn by most Scots and was even outlawed by the Highland Dress Act for 35 years. However, with the rise of Scottish Romantics and the Celtic Society of Edinburgh, chaired by Sir Walter Scott, the kilt returned as a symbol of Celtic and Scottish culture. By the way, the only ones exempt from the Highland Dress Act were Highland regiments who, known as a "hardy and intrepid race of men", wore kilts in combat until 1940. During the First World War the Black Watch had even earned themselves a lovely nickname "Ladies from Hell".

L for Little Ireland
From noble residences and palaces in the 16th century to an overcrowded slum in the 19th century, the Cowgate has a multi-faceted and often overlooked history. Originally it takes its name from being used as a road for cattle and sheep to be taken to the Grassmarket and sold. In the 19th century, however, a new nickname arose for these lower parts of Edinburgh's steep streets: Little Ireland. Living in utter poverty some 13.000 long-forgotten families housed amidst filth and vermin in single-room dwellings. Today one particular name remains remembered, that of James Connolly. Born in 1868 in Edinburgh's Cowgate, the son of Irish Catholic immigrants went on to shape the political history of his country and was eventually executed for his role in the Easter Rising of 1916.

M for Moubray House
Edinburgh has no shortage of listed buildings, but Moubray House is not just one of the oldest buildings on the Royal Mile, it is also one of the oldest occupied residential buildings. Originally on the edge of the City of Edinburgh, it is often overshadowed by its more famous neighbour: John Knox House. However, with its foundations laid in 1477 it has a few years on its colleague. One of its famed inhabitants was none other than writer Daniel Defoe. Coming to Edinburgh in 1706 he was more than a mere journalist and novelist. Faithfully spying and reporting on the goings-on surrounding the proposed Union of Parliaments, he was tasked with doing his utmost to secure the success of the treaty.