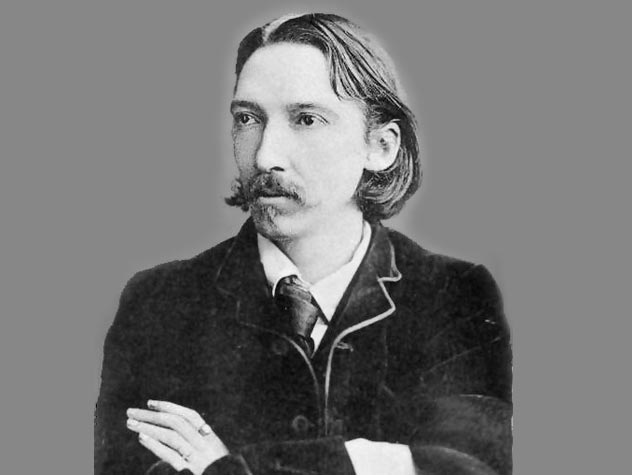 Next up on our alphabetical tour of Edinburgh is Q-S:
Q for Queen Margaret's Chapel
For centuries the majestic structure of Edinburgh Castle has overlooked Edinburgh from its volcanic throne. It is home to the now oldest building in the city, erected by David I. in the 12th century in memory of his mother, Saint Margaret of Scotland. As wife of Malcom III. she was one of the first and most influential Roman Catholic Queens of Scotland, dedicating much of her life to prayer and charity.
The Romanesque chapel fell into disrepair and disuse during the Protestant Reformation, however, its restoration in the 19th century was supported by Queen Victoria herself. Today the chapel is not just open to visitors but also used for baptisms and weddings.

You can visit this historic building on our Secrets of the Royal Mile Tour if you include Edinburgh Castle!
R for Robert Louis Stevenson
Edinburgh is a city of writers. From Sir Walter Scott and Arthur Conan Doyle to Ian Rankin and JK Rowling, many have been inspired by the city's history and magical, mysterious atmosphere.
Born to a family of lighthouse designers and engineers, Robert Louis Stevenson was not exactly destined to become a writer and it is no surprise that his passion for storytelling - while at first nurtured by his father - eventually led to a lot of dispute between father and son.
Nowadays Stevenson is regarded as one of the finest novelists Scotland has to offer and his story can be explored in the National Writers' Museum in Lady Stair Close. Dedicated fans of Kidnapped, The Strange Case of Dr. Jekyll and Mr. Hyde and Treasure Island may also want to pay his childhood home in Heriot Row a visit.
S for Surgeon's Hall Museum
Surgeon's Hall may not seem the most obvious choice in Edinburgh's plentiful museum-landscape, but for the not so faint of heart it is a true treasure trove. The fascinating pathological collection includes human tissue and bone samples, an impressive dental collection, numerous body parts and medical equipment.
Visitors can explore the rich history of Edinburgh's medical faculty and its connection to bodysnatchers and Scotland's first official serial killers Burke & Hare, find out who Arthur Conan Doyle based his famous detective Sherlock Holmes on and how the Edinburgh Seven, Edinburgh's first female students, defied endless abuse of their peers and fellow citizens to obtain their medical degrees in 1870.