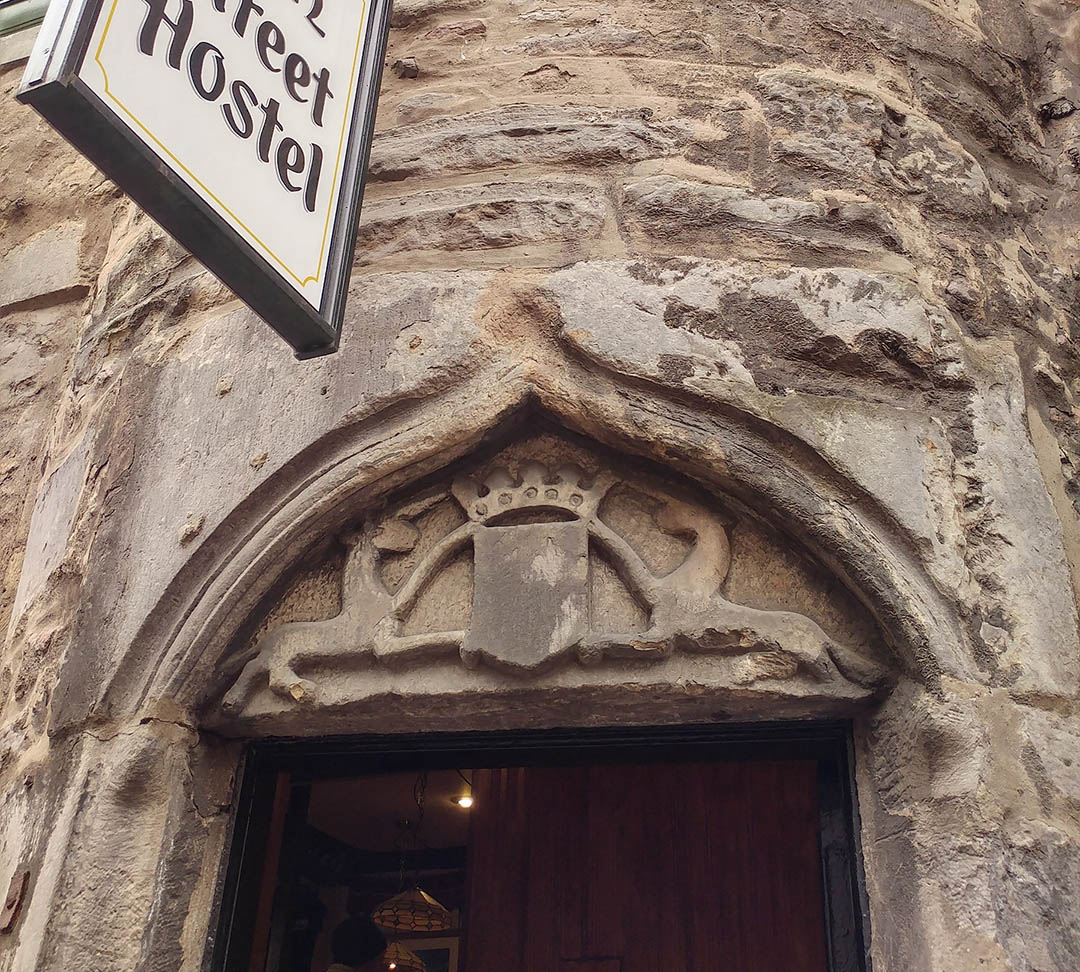 We're almost at the end of our A-Z of Edinburgh! This time we will be looking at letters T-V:
T for Tattoo
While the soothing sound of bagpipes can be heard throughout the year in Edinburgh's City Centre, every August the Royal Edinburgh Military Tattoo takes things to the next level. Since its first public show in 1947 over 14 million people have seen the immaculate performances of pipers, drummers, dancers and artists of national and international military bands.
One of the most asked questions about the Tattoo naturally refers to the origin of its name, which is neither an ancient gaelic word nor has anything to do with inked skin. Tattoo is in fact a shortened version of the Dutch phrase "doe den tap doe" ("turn the taps off") which was the closing time cry for inns and bars in the Low Countries of the 17th and 18th century. It was often accompanied by a regiment's Corps of Drums.

U for Unicorns
One might chuckle at the notion of Scotland using the unicorn as its national animal but while the 21st century tends to associate the unicorn mostly with rainbows and glitter, the unicorn in folklore has a much more varied and impressive backstory: Proud, strong as well as benevolent and protective of fellow beasts it embodies chivalrous values like no other creature.
According to 17th century antiquarian Alexander Nisbet's "A System of Heraldry" the unicorn and its horn's healing powers are not just held in great esteem by other animals, it would also "rather die than be brought to subjection". In Babylonian folklore it is also depicted as the lion's natural enemy, however since the Union of Crowns in 1603 both unicorn and lion now share the spotlight on the UK's Royal Coat of Arms.
There are unicorns hidden all over Edinburgh's Old Town! Why not try and find some when joining us for our historical Secrets of the Royal Mile and Treasures of the Old Town tours?
V for Vaults
Edinburgh is a city built on itself. Densely populated for many centuries visitors will be amazed to find out just how much history some inconspicuous looking streets are hiding. One excellent example is South Bridge.
Built from 1785 to 1788, the bridge was meant to connect Edinburgh's Royal Mile with the newly expanded South Side . However, while in passing South Bridge seems to be a regular street rather than a bridge, looking beneath the surface exposes 19 arches, hidden by tenement buildings and elevated street levels on both sides. Within these arches lie several dozen vaulted chambers and passageways, some of which can be explored in their barely altered state with experienced history and ghost tour guides. However, considering how many of the Vaults are still used by bars and pubs they also lend themselves to a more laid-back approach to historical research.
You can visit our very own vaults, the Blair Street Vaults on any of our ghost tours and our Historic Underground tour!