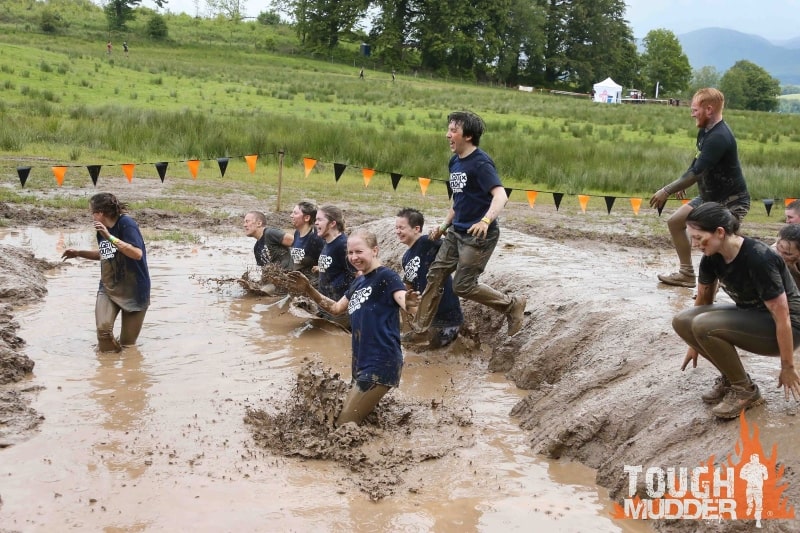 On the 16th June, 7 of Mercat Tours most brave and willing took part in Tough Mudder 5K at Drumlanrig Castle in Dumfries to raise money for LGBT Youth Scotland. It was indeed tough, and it was indeed muddy, but they made it through the 5K and all 13 obstacles. The team enjoyed it so much that they are even considering going back next year to face the 10K.
So far, the team have raised over £100 in donations and more are coming in. It's a great effort for the first fundraising to support our Charity of the Year.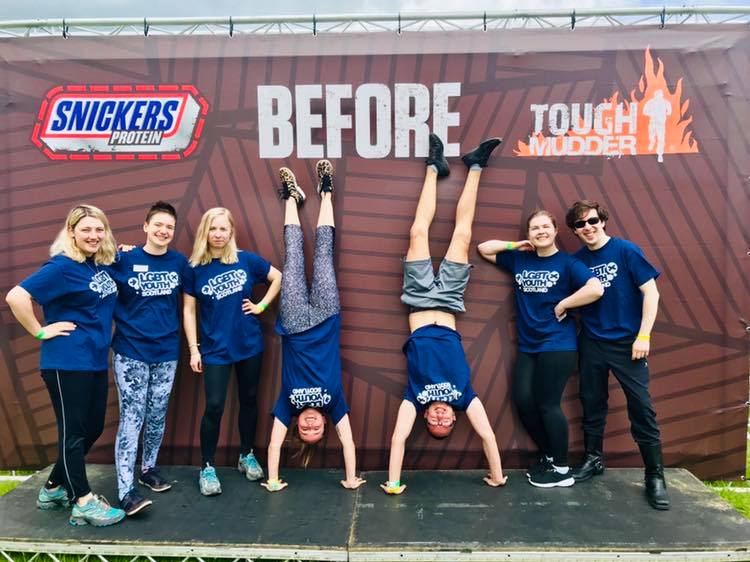 The Mercat Mudcats looking positive before the run!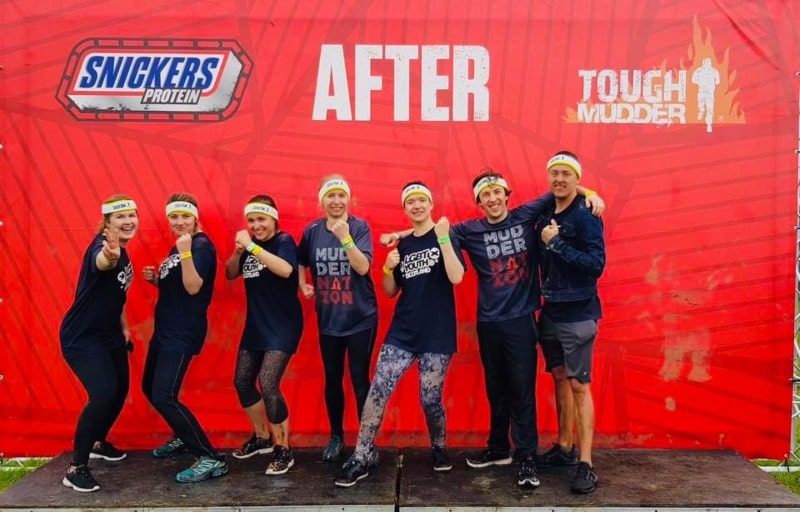 The Mercat Mudcats after the run looking muddy and wet but still smiling!
Over the year we hope to continue to support LGBT Youth Scotland through more fundraising, building awareness of the charity and supporting through storytelling workshops and much more.
It is also Pride Month and Pride Edinburgh is taking place on Saturday 22nd June – we shall be there to support so look out for us at the Mercat Cross and come and chat to us to learn more about how we're supporting the charity.