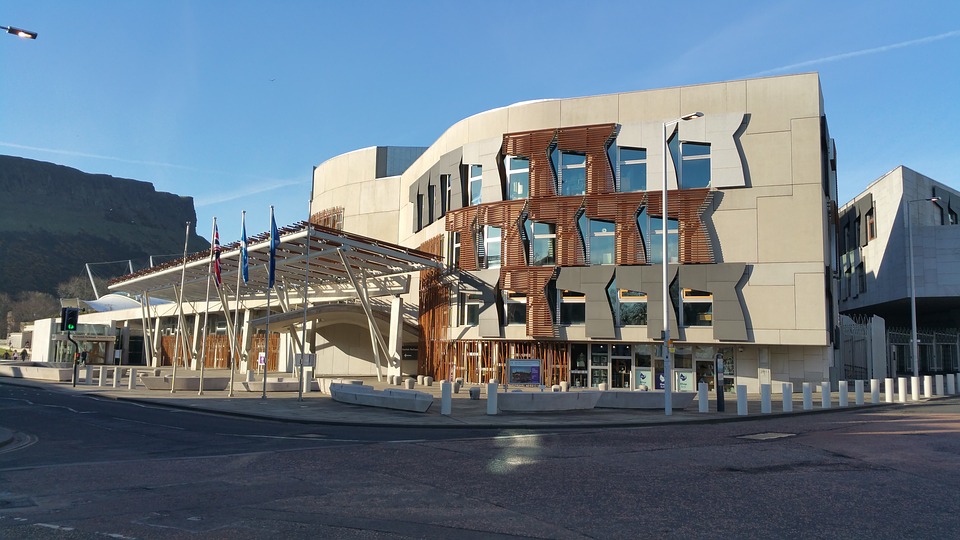 Elections. Love or hate the political diatribes and debates that have surrounded us lately, they're hard to avoid. May in Edinburgh is a hotbed of political activity, and the further down the Royal Mile you walk towards the parliament, the more intense the fervour becomes.
As relatively modern as the Scottish Parliament may be, it sits in an area entrenched in political history, no more so that can be found in 1707. The signing of the Treaty of Union - the document that joined Scotland and England to create Great Britain. The treaty was bound in controversy. Scotland was almost bankrupt, having lost tens of thousands of pounds in The Darien Project; a failed attempt to colonise areas of South America. The treaty would provide a financial bailout, but most of the money was to be given to members of society who were already incredibly rich. Rumours of blackmail and bribery rang up and down the closes of the Old Town. The situation escalated, from muttered unhappiness to a full-scale chase scene through the Old Town that would have put the Keystone Cops to shame.
When the Edinburgh mob heard the news, they surrounded the signees, forcing them to evacuate the building in which the document was due to be signed, and flee for their lives down the Mile. They stopped wherever they felt was safe, resulting in the document being signed in some of the most unlikely locations in the city. It was partially signed in a summer house at Moray House in the Canongate, and also in a basement that still remains, on the corner of North Bridge, and the Royal Mile. These days that basement contains the ladies toilets for an Italian restaurant; it's doubtful that many people realise that where the state of a nation was once met out!
It's ironic that the Treaty of Union is so entrenched in the lower part of the Royal Mile, the Canongate, where our parliament now sits. The document ended a parliament in Scotland for over 200 years- who knows if the Edinburgh mob could ever have imagined a parliament in Edinburgh would once again be the centre of election fever.
If you want to find out more about the history of the beautiful Canongate, join our tour, it takes place every weekend!