Back to blog
5 Things to do in Edinburgh in January
6th Jan 2022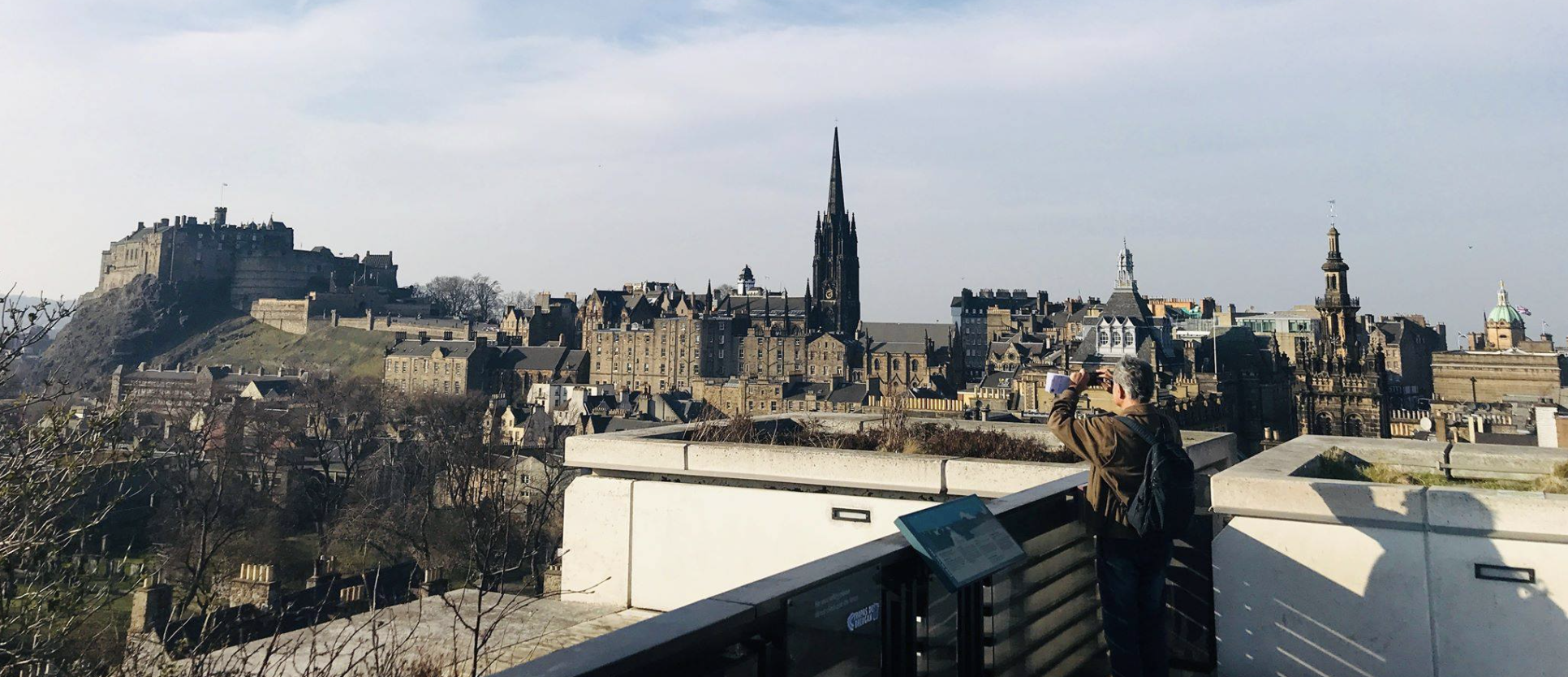 By Simon Bendle, Mercat Storyteller
The festive season may be over. Edinburgh may be chilly. But there are still plenty of great things to do if you visit our magnificent city in January. Here are five of our favourites:
1) Hogmanay
Christmas was abolished in Scotland during the puritanical 17th century and, incredibly, didn't become a public holiday here till 1958. The result? People just moved the party back a week to New Year's Eve, or Hogmanay as it's known in Scots. Covid precautions will be in place this Hogmanay of course. But all sorts of great live music events, fireworks and a party in Princes Street Gardens have still been planned to ensure Edinburgh is the place to kick off January 2022 in style. Find out more and buy tickets here: https://www.edinburghshogmanay.com/whats-on
2) National Museum of Scotland
The National Museum of Scotland opened its doors for the first time back in 1866 – and it has been welcoming visitors from around the world ever since. It houses thousands of fascinating objects, from rare archaeological finds to the stuffed body of Dolly the Sheep, the first mammal cloned from an adult cell. If you're a fan of gory history, don't miss the Maiden, an early Scottish beheading machine built long before the guillotine in France. Entrance is free. The building itself is magnificent. It's the perfect place to while away a cold January day.
3) Pubs and taverns
Edinburgh's historic pubs, meanwhile, offer the perfect spot to while away a cold January night, nursing a warming dram of whisky perhaps, or a glass of Edinburgh ale. There are so many atmospheric watering holes in Scotland's capital it's tough to know where to start. Sandy Bell's, in the Old Town, is known for its thriving traditional music sessions. The beautifully preserved interior of the Abbotsford Arms, in the New Town, has changed little in a century. Scotland's national poet Robbie Burns is said to have whet his whistle at the ancient White Hart Inn in the Grassmarket.
4) Curl up with a good book
Books have always been central to Scottish culture. So make sure you bring a good one for your chilly January trip to Edinburgh. "A Work of Beauty", by Edinburgh-based writer Alexander McCall Smith, tells the story of Scotland's capital with affection and wit and loads of beautiful photos and drawings. "Dark Heart", by Douglas Skelton, offers an insight into the city's black underbelly. Or you could go for a classic like "The Strange Case of Dr Jekyll and Mr Hyde", by Edinburgh's master storyteller Robert Louis Stevenson.
5) Mercat Cross
Edinburgh's magnificent Mercat Cross – or market cross – stands in the heart of the Old Town, beside St Giles' Cathedral. This is where our ghost and history tours begin, and from where we take our name. Noisy fairs and outdoor markets were once held here. Condemned prisoners were once dispatched here. Important public proclamations are still made here. While today's structure, featuring eight brightly coloured coats of arms, is of Victorian origin, there has been a Cross in this area since at least the 14th century. A perfect spot to soak up Edinburgh's history.
You can also join us on our tours, whether that be for ghosts or history! We hope to see you in 2022.