Back to blog
Things to do in Edinburgh in June 2022
2nd Jun 2022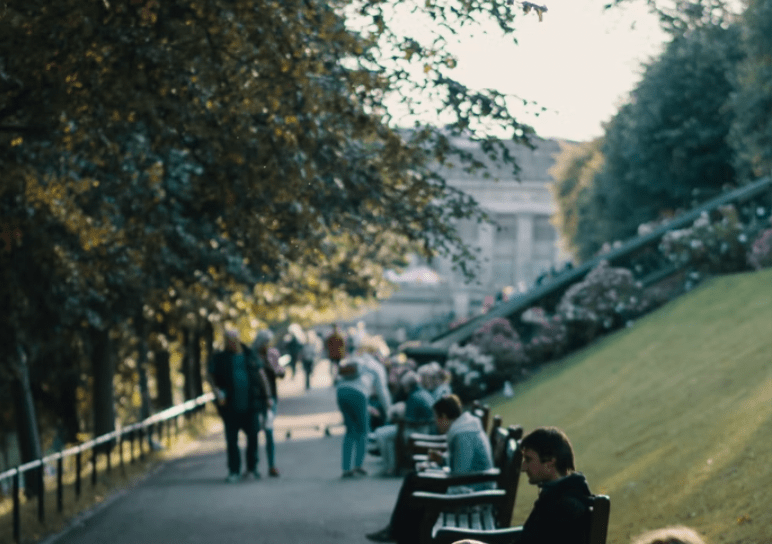 Summer is just around the corner! Will you be in Edinburgh this June? If the answer is yes then you're in luck. There's plenty of things to do in Edinburgh in June - the question is how many can you fit in?
Let's start off with some of the main events!
Celebrate The Queen's Platinum Jubilee
Queen Elizabeth II is officially the longest reigning monarch of the United Kingdom with 70 years of service. Aged 96 as of 2022, she ascended the throne at age 25.
The event is marked by a rare four day long bank holiday in the UK and there's plenty to do! How much do you know about Scotland's royal history? You can learn all about it and visit Edinburgh Castle and the Palace of Holyroodhouse with fast-pass entry on our Secret's of Edinburgh's Royal Mile and Treasures of the Old Town tours.
Princes Street Gardens will also host a special event on June 5th in celebration featuring live music and a parade with a specially decorated Jubilee floral clock in the garden's west end.
The Royal Highland Show
It wouldn't be June without the famous Royal Highland Show! The annual event has been running for 200 years and showcases the best for farming, food, and rural life. A great day out for all the family - and the perfect opportunity to admire some fancy Scottish cows.
Learn more or book your tickets for June 25th or 26th here.
Enjoy the start of Edinburgh's Summer Festivals
The Meadows Festival: June 3rd - 4th
The Meadows festival will return this year after a 2-year hiatus. Located a walking distance from the city center the festival has things for all the family including live perfomances, stalls, a dog show and more! Check it out here.
Family Fun Festival - Newhailes House: June 3rd - 5th
June brings yet another fun family event to the historic Newhailes House just in time for the bank holiday weekend. Enjoy Highland Dancers, live music, and delicious food from the food and beverage stalls.
Learn more here.
Hidden Door Festival - Royal High School: June 8th - 18th
The Hidden Door Festival is a great way to show your support of the arts and creative talent. Located within Edinburgh's Royal High School on Calton Hill, every room features a unique display or act to keep you entertained. Plus, there's more outside on the venue's outdoor stage and a front terrace that provides great views over the city.
See what's on and get your tickets here.
Big Top Festival- Royal Highland Centre - June 12th - 25th
Running alongside the Royal Highland Show, Big Top is another festival for the music fans with big acts across a range of genres including Biffy Clyro and 50 Cent!
Learn more about the event and acts here.
Masterpieces from Buckingham Palace
Masterpieces from Buckingham Palace is providing the opportunity to enjoy some of the greatest paintings from the Royal Collection, with works by Rembrandt, Van Dyck, Rubens and Artemisia, which will all be temporarily on display at the Queen's Galleries at The Palace of Holyroodhouse on multiple dates across June.
Book tickets here.
More art-related events
There's more ways to support the arts this June! Exposed 22, is a free to enter photography exhibition from June 1st-9th, showcasing the work of local students. Plus, Van Gogh Alive which brings to life the famous painters artwork in a fully-immersive multi-sensory experiece on Lothian Road throughout the month as well.
Visit the Witchcraft Market in Leith
Love all things other wordly? Well you'll be glad to know that our five-star vaults ghost tours run all year round! There's also plenty of other ethereal experineces to enjoy in Scotland's capital such as the Witchcraft Market. Running on June 12th in Leith, the market celebrates the summer solstice. You can find the market on at other times of the year too, celebrating different themes depending on the season.
Get more details here.
That's all from us! Did you find something on the list that interests you? We hope you have a wonderful time in Edinburgh and hope to welcome you on one of our tours soon.
Join our e-mail newsletter to get the latest insights on what's happening in the city to your inbox. Plus, chances to win prizes, tickets, and more!