Back to blog
What Do You Do At A Whisky Tasting?
20th Apr 2023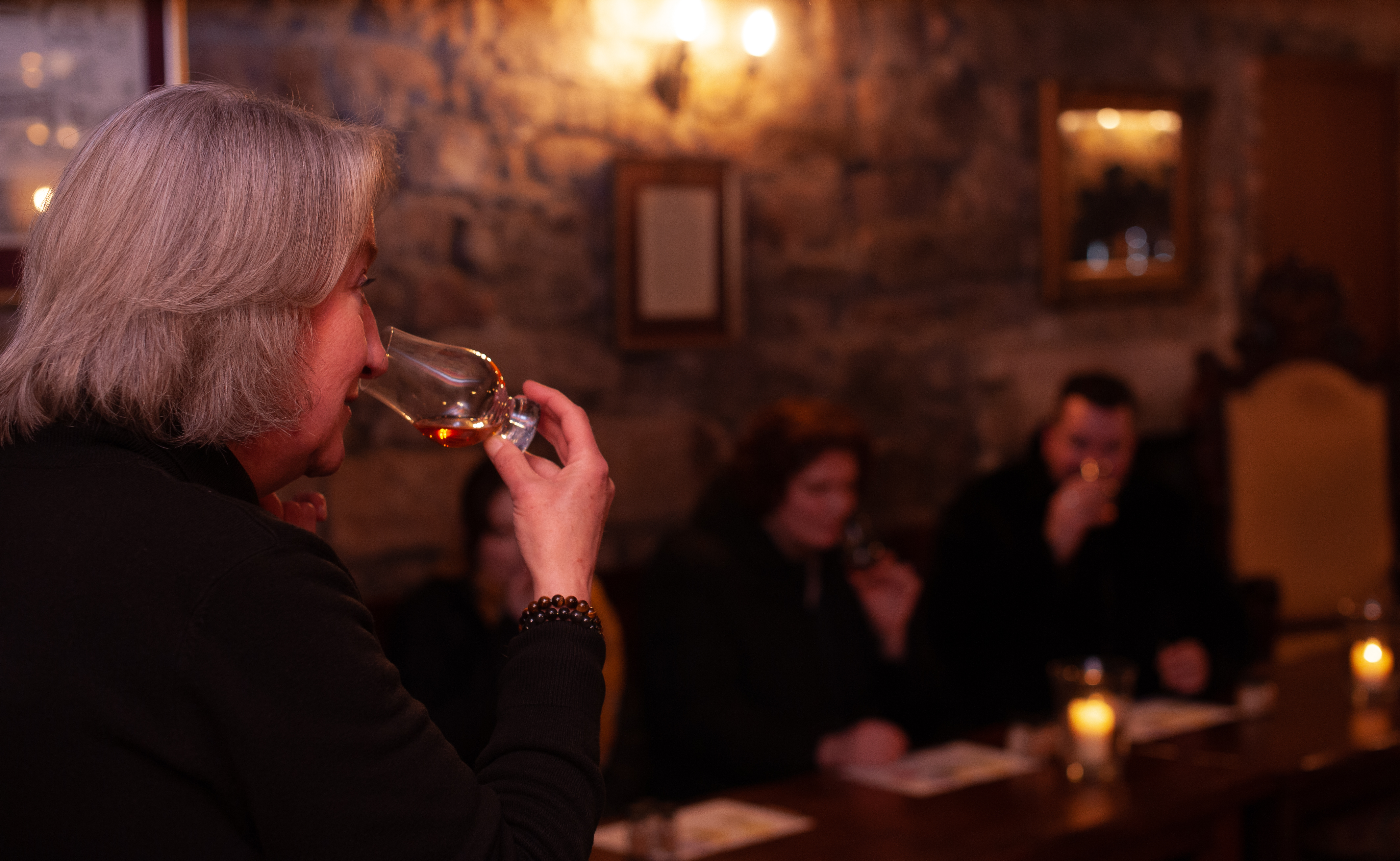 Whisky, also known as the water of life, is Scotland's national drink and is on the must-try list of many visitors to Edinburgh.
One of the best ways to familiarise yourself with Scotland's whisky is by partaking in a whisky tasting!
What happens at a whisky tasting we hear you ask? At a tasting you'll try some of the whisky varieties for yourself and learn more about the drink's production and history. Consider it your first step to becoming a whisky connoisseur. Let us share with you some of the specifics.
1. You'll Learn About The Whisky Regions
On your Whisky Tour & Tasting you'll learn about and try whiskies from a variety of regions. There are five main whisky regions in Scotland; The Highlands, Lowlands, Campbeltown, Islay, and Speyside.
Whiskies from each of these locations can have their own unique notes and undertones. Whisky from Speyside, for example, is said to be more fruity; while Lowland whiskies are known for being lighter and smoother with notes such as toffee and cinnamon. If you're looking for a smoky whisky, then the Islay region whiskies may be the perfect option for you.
Highland and Campbeltown whiskies on the other hand cover a greater variety of flavours and provide something for all whisky enthusiasts.
2. Discover How Whisky Develops Its Flavour
Now that we've covered the different regions, let's discuss what gives whisky its unique taste - which is another topic you can learn on our Whisky Tour & Tasting. Whisky production is complex and a variety of methods can be used in its creation, resulting in a unique range of flavours.
Peat: Whiskies with smoky undertones are usually achieved using the smoke from peat (a traditional fuel) to flavour the grain during the malting process.
Barrels: The type of barrel or cask whisky matures in have a huge influence on the flavour, from the type of oak used for the cask, its previous contents and even its size! American oak barrels can create vanilla and butterscotch undertones, while European oak barrels can add spice.
Location: Because wooden barrels are porous the location in which a whisky is matured can also impact its flavour. Whisky matured in seaside towns is often said to be saltier for this reason.
At our whisky tasting we'll show you some of the ingredients and what they look like.
3. Learn Whisky Nosing
Much like people nose wine before drinking it to detect the different notes, the same is true of whisky! Learning to smell the undertones present is all part of the fun of a whisky tasting. On our five-star whisky experience, we use tulip shaped Glencairn glasses that channel the smell of the whisky to aid the nosing process. Will you be able to detect all of the flavours just by smell alone? After our Whisky Tour & Tasting you may be able to do just that.
When better to enjoy a whisky tasting than during whisky month itself? Join one of our award-winning Storytellers and whisky experts this May to learn more about its past, discover your favourite type of whisky, and more. Your friends and family won't believe it when you return as a whisky connoisseur. Book your Whisky Tour & Tasting with one of our expert Storytellers today.