Back to blog
5 Things To Do In Edinburgh: Easter Weekend 2023
6th Apr 2023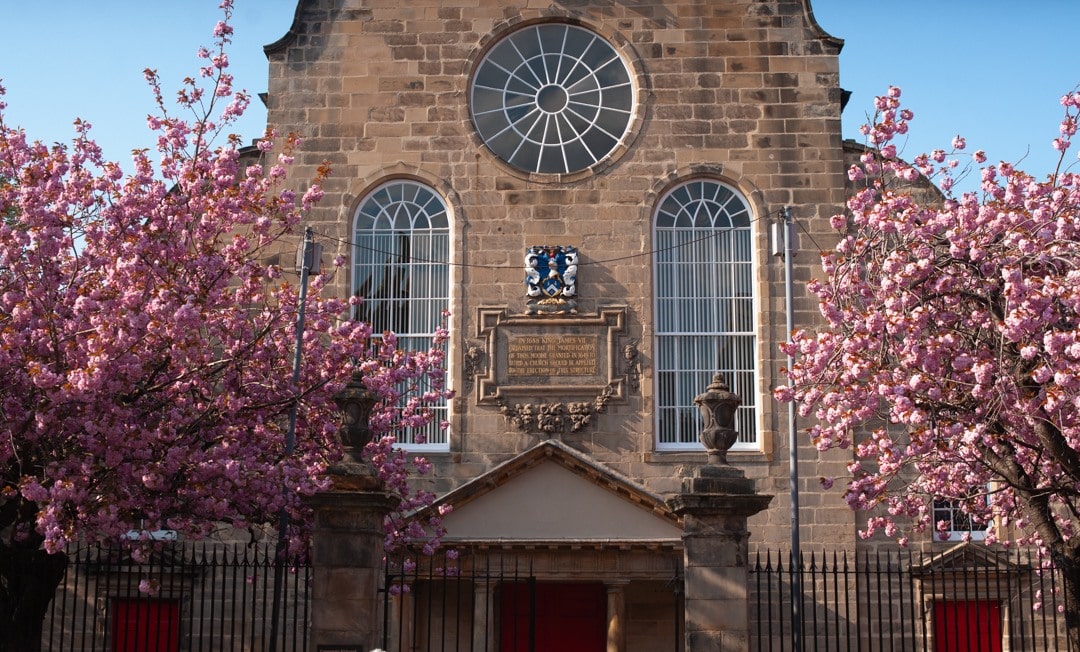 Looking for things to do in Edinburgh over the Easter Weekend? Scotland's capital has plenty of family-friendly events, walks, and more for you to experience as the flowers blossom this Spring. In this blog we'll be sharing some of the top five!
1. Take an Edinburgh History or Ghost Tour
As a UNESCO world heritage site, Edinburgh is brimming with stories of times gone by. Why not get out in the fresh air this Easter Weekend and follow in the footsteps of those who came before? Our Secrets of Edinburgh's Royal Mile tour is the perfect way to learn more about key historic figures like Mary Queen of Scots, Robert Burns, and Adam Smith. Plus, you can add on fast-pass entry to the magnificent Edinburgh Castle, where many key events that shaped Scotland took place.
Of course there's also plenty of dark history lurking in Edinburgh's shadowy underground! On our family-friendly Ghostly Underground tour, you can delve into the tales of those who once lurked beneath the city as you explore The Blair Street Underground Vaults with one of our award-winning storytellers.
2. Easter Weekend Lunch at Edinburgh Zoo
Spring is a great time for a family trip to Edinburgh Zoo with thousands of animals, from flamingos to zebras, there's plenty to see and learn. This Easter Weekend Edinburgh Zoo are hosting a special two-course lunchtime roast at the Zoo's Mansion House. Tickets are £50 and include Zoo entry so that after enjoying your meal, you can explore and get to know more about the great variety of animals that reside there.
3. Visit The National Museum of Scotland
As history enthusiasts, we couldn't not mention a visit to the National Museum of Scotland! Plus, it's so close to us that you could easily fit it around one of our walking tours. Get to know the history of Scotland through the museum's intriguing collections this Spring and discover items once belonging to Mary Queen of Scots, Robert Burns, Robert the Bruce and plenty of other figures from Scotland's past. Of course, you can also learn about some of the more recent events, such as Dolly The Sheep, who was cloned in 1996 and is now featured as a replica 3D model as part of an exhibit on the museum's ground floor.
4. See The Botanic Gardens
With flowers blooming everywhere, Spring is the perfect time to visit Edinburgh's Botanic Gardens, which host one of the largest plant collections on Earth! This April they are hosting a special Springtime trail, where children can follow the Botanics Magpie as she works on building her nest. Those who complete the trail will win a sweet Easter treat from Mackie's of Scotland.
5. Explore Aboard Royal Yacht Britannia
The Royal Yacht Brtannia served the Royal Family for a grand total of 44 years and dates back to 1953, having sailed around 1 million nautical miles in total. Once aboard, visitors can explore the Yach'ts five decks, which include the crew's quarters, state apartments, a saililing exhibition and more. Food and drinks are also served in the Yacht's Royal Deck Tea Room which provides wonderful views for diners. Britannia's sister ship, Fingal, also contains a restaurant and is located just a few minutes walk away.
If you're visiting Edinburgh this Easter weekend, why not join us on a five-star history tour in the fresh air and discover more about the city and Scotland's fascinating history? Plus, sign-up to our newsletter for exclusive offers and more things to do in Edinburgh straight to your inbox.