Back to blog
Why Are So Many Ghost Stories Set in Winter?
24th Nov 2022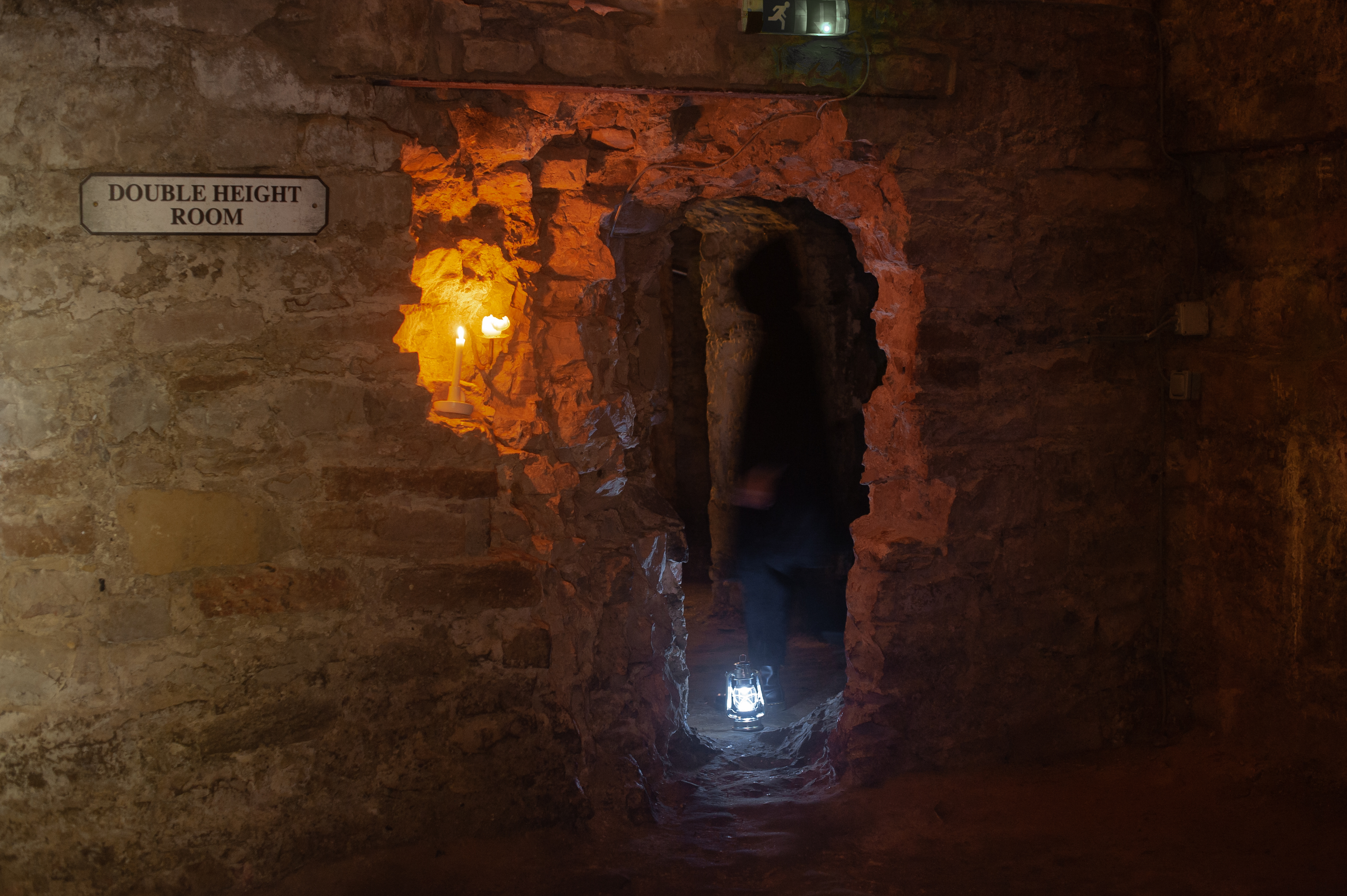 If you were to picture the location of a ghost story in your head, you'd likely imagine a dark, cold night! Cold weather and a low fog – seem like the perfect recipe for a crisp winter landscape. Or, if you're like us at Mercat Tours, the perfect recipe for making ghost stories just that little bit spookier.
The shorter days and darker nights are the perfect time to truly immerse yourself in a good old Scottish ghost story, especially on our Ghostly Underground tour. Despite what you might think, things don't only go bump in the night; they go bump all hours of the clock here in the capital. Our Edinburgh Ghostly Underground tour takes you on a trip to the past with a walking tour of the Blair Street Underground Vaults, which, if you aren't already familiar, are the longest and deepest set of vaults in the city.
We have exclusive access to these, and this winter, we've teamed up with VisitScotland for their Great Days Out initiative to offer special 10% discounts to visitors attending the 1pm booking of the Ghostly Underground tour. This offer is on until March and is only redeemable on bookings made via phone, so make sure to quote the words 'Ghostly Winter' when you book to ensure that you don't miss out.
Now to get into the important stuff – why is it that ghost stories are so synonymous with wintertime?
It's Part of Our Winter History
Winter ghost stories have such an enduring appeal because they're a long standing tradition! History shows that ghost stories date back to ancient times, with one of the oldest surviving stories dating back to the 8th century. In short, the tale is about a Scandanavian prince who fights a monster known as Grendel, who travels across the land in the winter fog like a shadow.
Perhaps not as scary as what we're used to seeing on our screens nowadays, but spooky nonetheless! In fact, winter ghost stories have made such a lasting impact on our winter culture that some of the most well-known Christmas songs even reference them, including Andy William's 'It's the Most Wonderful Time of the Year' which talks about "marshmallows for toasting" and "scary ghost stories".
The Ghosts of Christmas Past
Whether you're familiar with the original introduction of this character or the Disney version featuring Donald Duck, the Ghosts of Christmas Past is a ghost tale synonymous with the winter season and of course, Christmas in western culture. Even if you haven't read or watched a film adaptation, we're sure you know a 'Scrooge or two – you might even be a bit of a 'Scrooge yourself.
The Victorian era is where many of our Christmas traditions began, including Christmas cards, crackers, trees and even the necessary roast turkey. Not only this, but the Victorian era was also where the mainstream became accustomed to the idea of something more sinister lurking beyond merry cheer. No thanks to Dickens, of course.
If you don't know the tale, the character from his novel A Christmas Carol, Ebenezer Scrooge, is visited by the Ghosts of Christmas Past and forced to face some hard truths about his life. Not particularly jump-scary, but indeed psychologically thrilling!
We hope that's given you some chilling inspiration for booking a winter break in Edinburgh. To learn more about how you can redeem your 10% off on our 1pm Ghostly Underground Tour, visit VisitScotland's website here!