Back to blog
5 Edinburgh Gardens To Visit This Spring Break
27th Feb 2023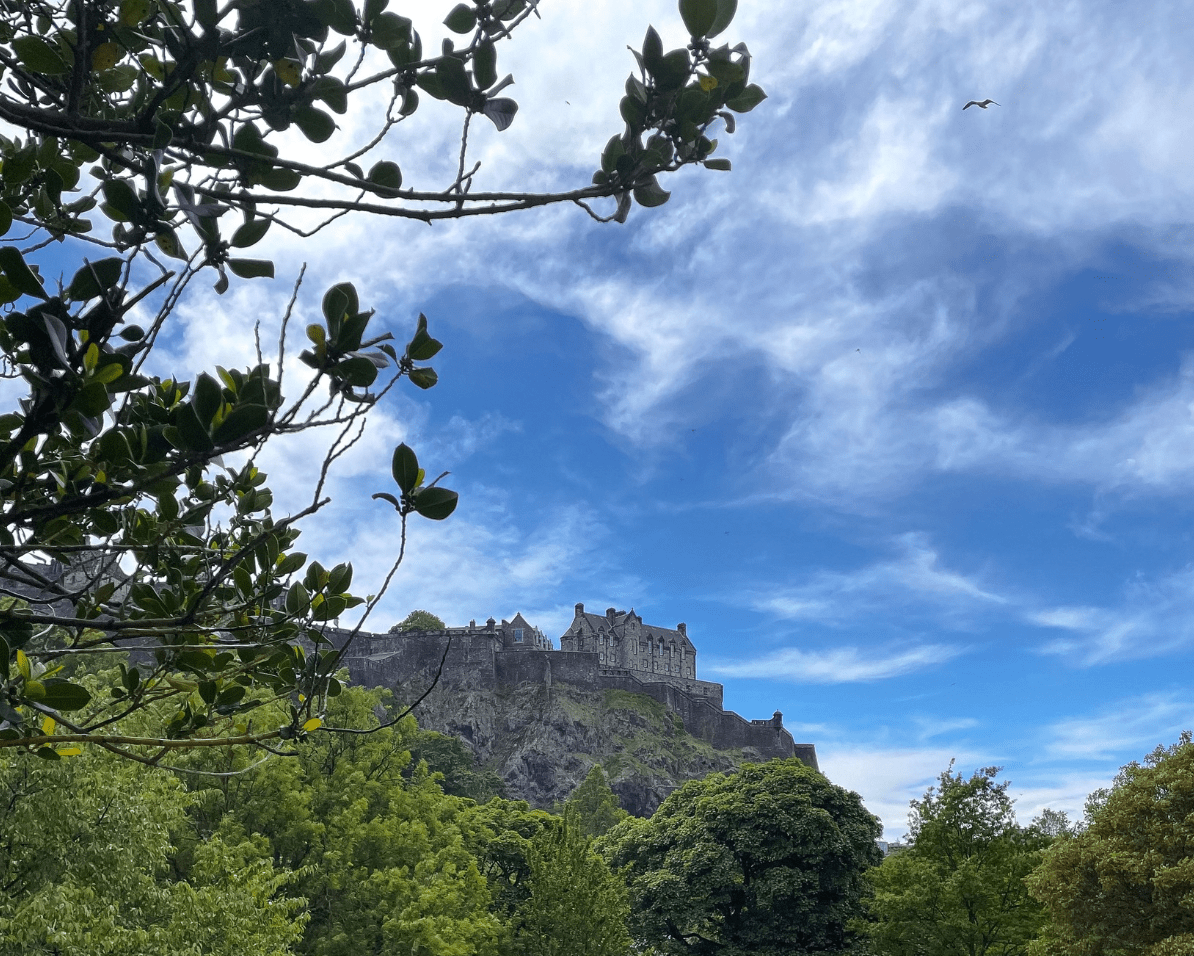 Crocuses and daffodils are sprouting all around Edinburgh and the days are becoming lighter, all signs that spring and Spring Break are just around the corner (yippee)!
Did you know that Edinburgh is visually the greenest city in the UK? It boasts plenty of idyllic and historic gardens for visitors to enjoy a leisurely stroll, book, or spot of lunch.
So, while we wait for spring to fully bloom here are five of the city's gardens to visit this Spring Break.
1. Dr Neil's Garden
You may have heard of Arthur's Seat, but did you know about the hidden garden located on its lower slopes? Tucked away where the Seat's slopes meet Duddingston Loch, the Garden is a hidden oasis of tranquillity in the heart of Edinburgh, filled with colourful flowers, exotic plants, and stunning views of the city that make it the perfect spot for a peaceful afternoon stroll. It was founded in the 1960s by Drs Nancy and Andrew Neil and is maintained today by the Dr. Neil's Trust in their memory.
2. Dunbar's Close
Located not too far from our Mercat Cross, Dunbar's Close is located in the Canongate section of the Royal Mile. Unlike some of the city's other closes, its exterior is plain stone and rather unassuming. However, if you take the opportunity to follow its cobbled path you'll be in for a treat; a stunning 17th-century style garden! So, if you're walking Edinburgh's busy Old Town this spring and feel the urge to escape the hustle and bustle, why not pay Dunbar's Close a visit?
3. Lauriston Castle Gardens
Lauriston Castle Gardens are located on the outskirts of Edinburgh but are well worth the visit. The gardens are part of the Lauriston Castle estate, a 16th-century castle that was transformed into a stately home in the 19th-century. The grounds are home to a beautiful walled garden and a Japanese garden complete with a pagoda and water features. The gardens also offer stunning views of the Firth of Forth and with its beautiful surroundings and rich history, Lauriston Castle Gardens are a must-visit for nature lovers and history buffs alike.
4. Princes Street Gardens
We couldn't write a list about Edinburgh's gardens without mentioning one of its most renowned; Princes Street Gardens. Located along the capital's busy Princes Street, these gardens host the Scott Monument and the Ross Fountain, as well as providing brilliant views of Edinburgh Castle. Visit in April and you'll likely be greeted by a brilliant bright pink display of cherry blossoms too.
5. The Royal Botanic Gardens
If you're visiting Edinburgh this spring, don't forget to make a stop by the city's Royal Botanic Gardens which were founded in 1670. The world-renowned garden features a vast collection of plants from around the world, several greenhouses, a Victorian palm house, and a rock garden. Plus, they have plenty of events running through the year too!
If you're visiting Edinburgh this spring, why not join us on a five-star history tour in the fresh air and discover more about the city and Scotland's fascinating history? Plus, sign-up to our newsletter for exclusive offers and more things to do in Edinburgh straight to your inbox.