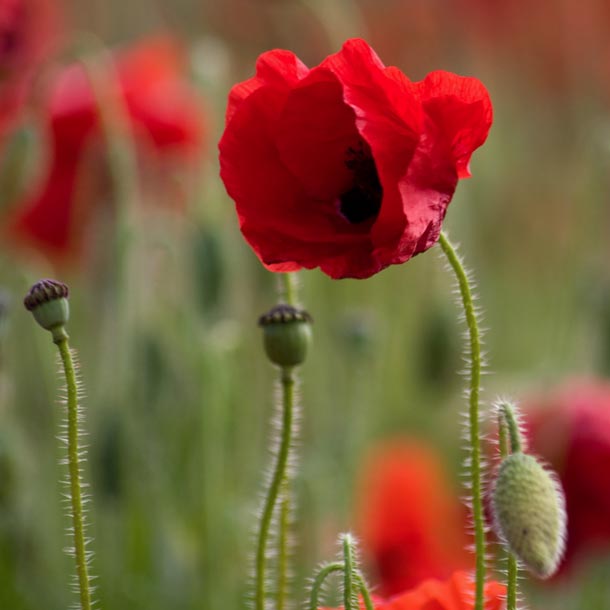 By day three of the Mercat Tours International Battlefield Experience, students are ready to enter Ypres. They have learned what it cost to attack and defend the city and are ready to relish the delights of Belgian chocolate, waffles and ice cream. The entry into Ypres is usually made to the strains of 'Scotland the Brave', through the Menin Gate; the great memorial arch to the missing.
But Ypres is in lock down due to a European summit. We have to walk in from a distance.
However, the third St Modans Pals Battalion have a secret weapon.
Callum, the regimental piper. Well over 6ft. And in a kilt.
Having been given clear directions by Dan my Driver, or – as I prefer - Navigation Officer (my lack of geographical sense being legendary amongst MTI guides and Bibby's coach drivers), we are ready to march on Ypres.
With bemused Belgians staring, we march, following Callum's pipes, past security cordons, cones and barriers. The police treat us with respect, even managing to move a car and barrier to allow us past. 'Scotland the Brave' rings out as we enter Ypres' main square watched by press, TV crew, police, passers-by with men in suits talking frantically into their mobile phones in anticipation of the imminent arrival of European leaders. WE arrived instead. Callum then marches the pals into the chocolate shop for some well-deserved rest and recuperation.
Later that day we return to Ypres to attend the 8pm Last Post public ceremony. Once more led by our kilted regimental piper, we march right through the Menin Gate. With approximately three thousand in attendance, we discover there is no piper playing during the ceremony. We manage to negotiate Callum on the bill; I do believe there would have been a riot if they had refused him.
His rendition of 'Flowers o the Forest' is hauntingly beautiful.
Our St Modan's Pals then meet a 90 year old World War II veteran, Ken; it is his birthday and his son has taken him to Ypres, somewhere he has always wanted to visit. The Pals clamour shake Ken's hand and his face lights up like a Christmas tree. We then make our way back to the coach; I manage to go the wrong way with 37 teenagers following me but Dan deals with my frantic phone call with calm and good humour. There is not a dry eye on the coach; in my case there is a face smeared with eyeliner and mascara.
The job of a Mercat International guide is very simple - to pass the torch of remembrance from one generation to the next.
All I can say to the third St Modan`s Pals Battalion is - job done.
Nicola, still reeling...