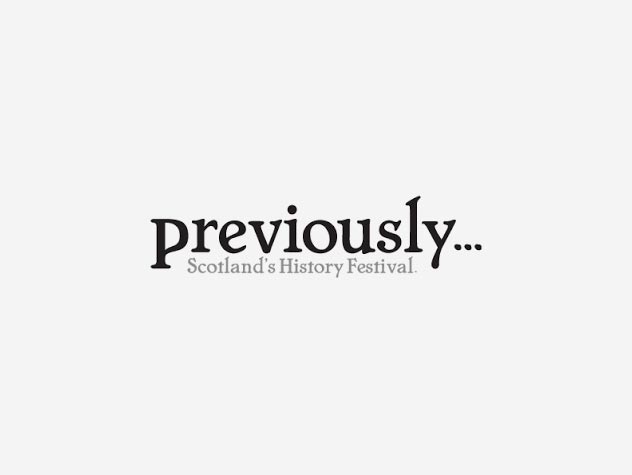 If you believe that festival season in Edinburgh starts and ends in August, think again. We've plenty of events happening to get you through the dark Autumn days, the next being the History Festival: a celebration of the good, the grizzly, and downright fascinating past of ours.
From the 18th to the 22nd of November there's a plethora of events to excite the history buff in you; and certainly plenty to lure you off the sofa and into the cold outdoors.
With Mercat Tours belief that history is a damn good story that deserves a damn good telling, it's only fitting that we're taking part in proceedings this year. Our Historic Underground tour is in this year's programme, and it's the perfect opportunity to explore the rich and tangled history of the Blair Street Underground Vaults, with barely a mention of a ghost (although we can't guarantee that they won't make an appearance, even if we do have a stern word with them first!)
But beyond the Vaults, the festival is a great way for locals and visitors alike to explore our past. Amongst the highlights are graveyard tours of two of our less visited but hugely interesting burial grounds; Dean, and Warriston Cemeteries. There's also a tour around the beautiful Dean Village, our oasis of calm in the heart of the city, and storytelling events to suit all interests. Why not go and see The Flyting? It's a dramatic retelling of a war of words in 1508 between William Dunbar and Walter Kennedy that descended into a verbal battering, complete with 16th century swear words!
There's also a huge range of talks from historians happening in locations around the city. Why not take a trip into the dark world of witchcraft, or hear about the often overlooked role of women in history. There's also a chance to learn of the tragic circumstances of the Gretna Rail Disaster, that cost the lives of scores of soldiers on their way to the trenches of the First World War.
Even if you don't consider yourself an historian, why not give an event a try? You might just find there's a lot more to our past than you realised. History doesn't have to be dry and stuffy. Give it the right telling, and it can come to life, before your eyes.
Details of all events can be found at www.historyfest.co.uk