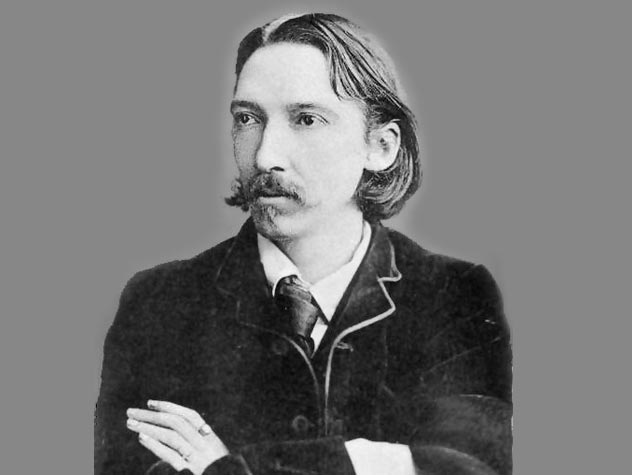 Edinburgh's literary history is a well documented, long trodden road. The list of luminaries that have graced our streets is vast: Sir Walter Scott, Muriel Spark, JK Rowling and Ian Rankin are just a handful.
Every year we pay our respects to an author regardless with a particular fondness here: Robert Louis Stevenson.
Robert Louis Stevenson's life is no rags-to-riches tale. Born into privilege as a member of the Stevenson engineering and lighthouse building dynasty, he grew up in Heriot Row in Edinburgh's New Town. His childhood days were frequently spent in Queens Street Gardens, playing with boats on its pond with his nanny, Alison Cunningham. His life from childhood onwards was blighted with illness, causing him to retreat into an introspective, frequently bed-ridden world of imagination. Those childhood experiences were to inspire some of his greatest works, indeed some of the finest of the nineteenth century. Treasure Island, Kidnapped, and The Strange Tale of Doctor Jekyll and Mr Hyde are amongst his works still on the public conscience today. Although his life was brief (he died, aged just 44) his legacy is huge, and we still celebrate his birthday on November 13th as Robert Louis Stevenson Day.
This year's event covers more than just one day, however. From 9th-15th November there's something happening for every Robert Louis Stevenson reader, from the casual browser to the hardened aficionado. His childhood home will be open for afternoon tea if you fancy warming yourself by the author's fire with a steaming brew and a dainty sandwich. If you require something a little stronger than Darjeeling, why not try The Hush Hour: a chance to curl up in a cosy pub with a cocktail and like minded souls, all reading the great man's work. For a real treat, there's a rare chance to visit the University Of Edinburgh's Anatomical Museum at night, to explore the themes in Stevenson's work relating to crime, and to see, amongst other exhibits, the anatomical skeleton of the mass murderer, William Burke.
Even if you're a complete newcomer to Robert Louis Stevenson, why not try out an event and see what whets your appetite? You may just find some hidden treasure, on an unexpected literary island.
Our 'Man of Letters' blog shares more Robert Louis Stevenson history.