Back to blog
Celebrate the Chinese New Year with us
24th Jan 2019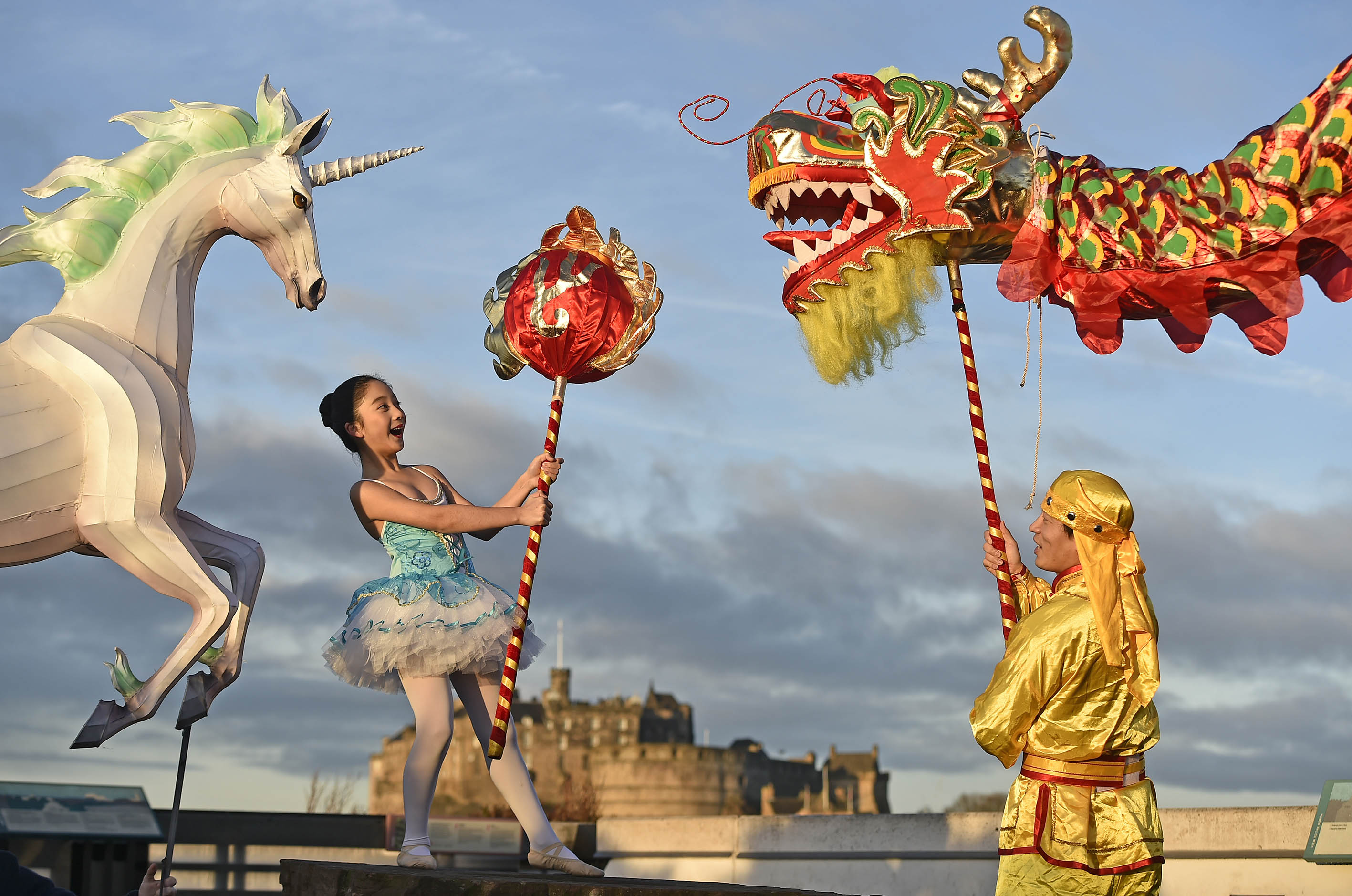 February 5th marks the start of the Chinese New Year, otherwise known as the Spring Festival.
Chinese New Year is a celebration of the New Year according to the lunar calendar, so the date differs each year and each year is attributed to an animal from 12-year cycles of the Chinese Zodiac. 2019 is the Year of Pig.
The pig is known for being hard-working, focussed, trusting and social. The personality of the pig is seen throughout the history of Edinburgh in ways and places you may not know. If you would like to know more about this then you can join our tour A Royal Mile Special: Chinese New Year to discover its secret.
Chinese New Year comes with its own legend, 'Nian':
Once upon a time, there was a monster called Nian. It came out to hurt people and other animals during the New Year. People soon began to discover that red decorations such as lanterns and couplets as well as loud noises could scare the monster away. To beat Nian, every family started hanging up red decorations at home and using firecrackers during the New Year period.
Thus, the origin story of the Chinese New Year and the festival soon becomes the most important time for families to gather and celebrate together.
The lead up to the celebration is filled with traditions:
Red envelopes containing money are exchanged between family and friends as an expression of good luck and affection.
We have also prepared special red envelopes for those who join us our tours during our Chinese New Year celebrations this February.
People clean their homes to sweep away any bad luck from the old year and make way for good luck and to put up decorations.
Our Blair Street Office will be decorated especially for Chinese New Year with red lanterns!
The biggest event of Chinese New Year's Eve is the dinner. Families gather around the TV to watch the New Year's Gala event on CCTV (China Central Television).
Don't forget the fireworks! China produces 95% of the world's fireworks!
We wish you a Happy Chinese New Year! 新年快乐!