Back to blog
January at Mercat Tours - some of your photos
29th Jan 2019
Here at Mercat Tours we love to see your photos - they let us know what you thought of your walking tour and let us see what you experienced!
Here's a selection of wonderful photos shared with us this week over on Instagram.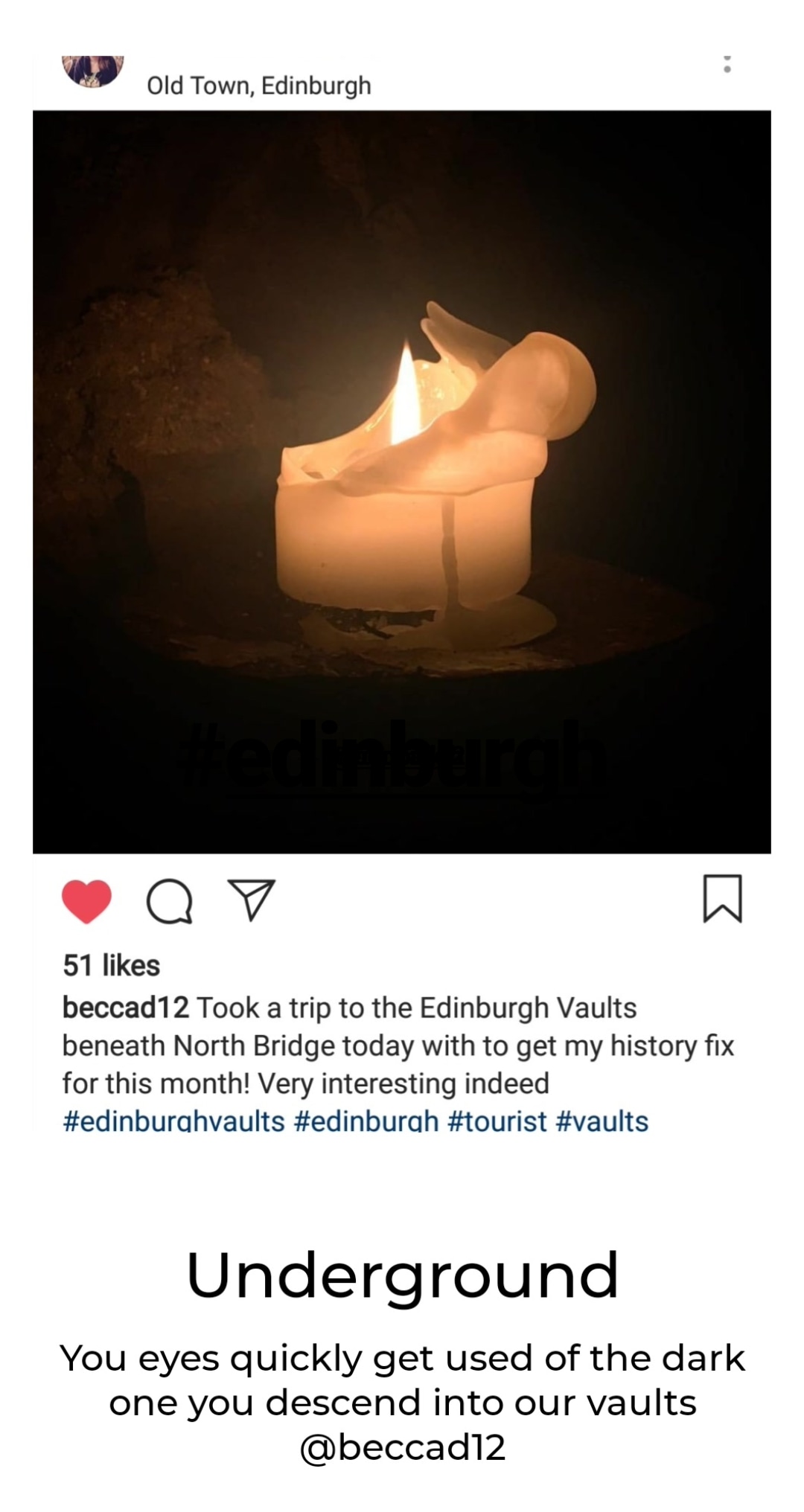 We love this photo of a lonely candle - once you descend into the Blair Street Vaults on one of our tours, you'll quickly need your eyes to adapt to the change in the light! And of course, your body will need to adapt to the change in temperature and atmosphere (especially on our ghost tours!).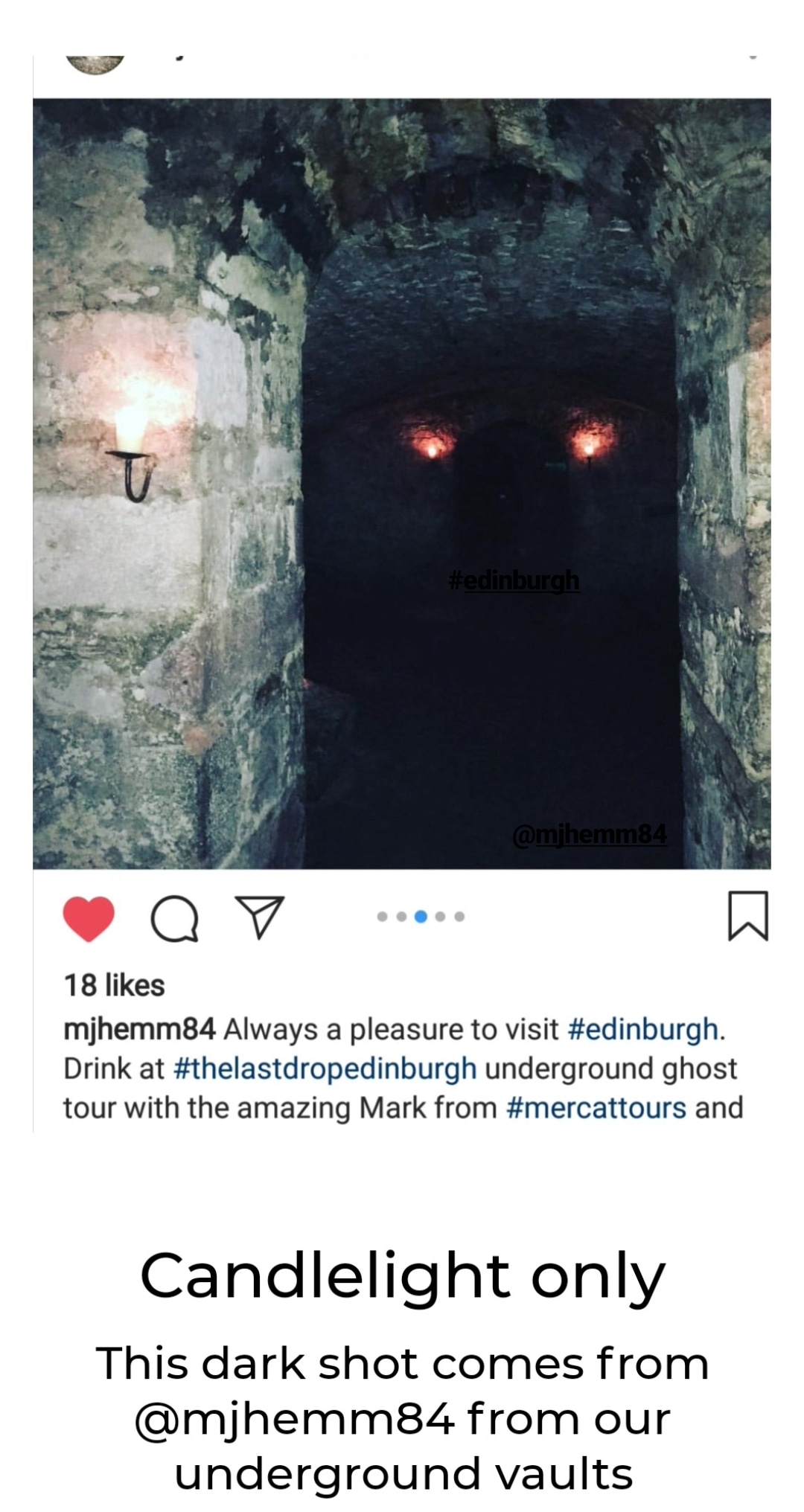 The Underground Vaults in Edinburgh can prove tricky to photograph! As you can see there is very little electrical light so your camera needs to rely only on candlelight. The candles in the distance almost look like sinister eyes!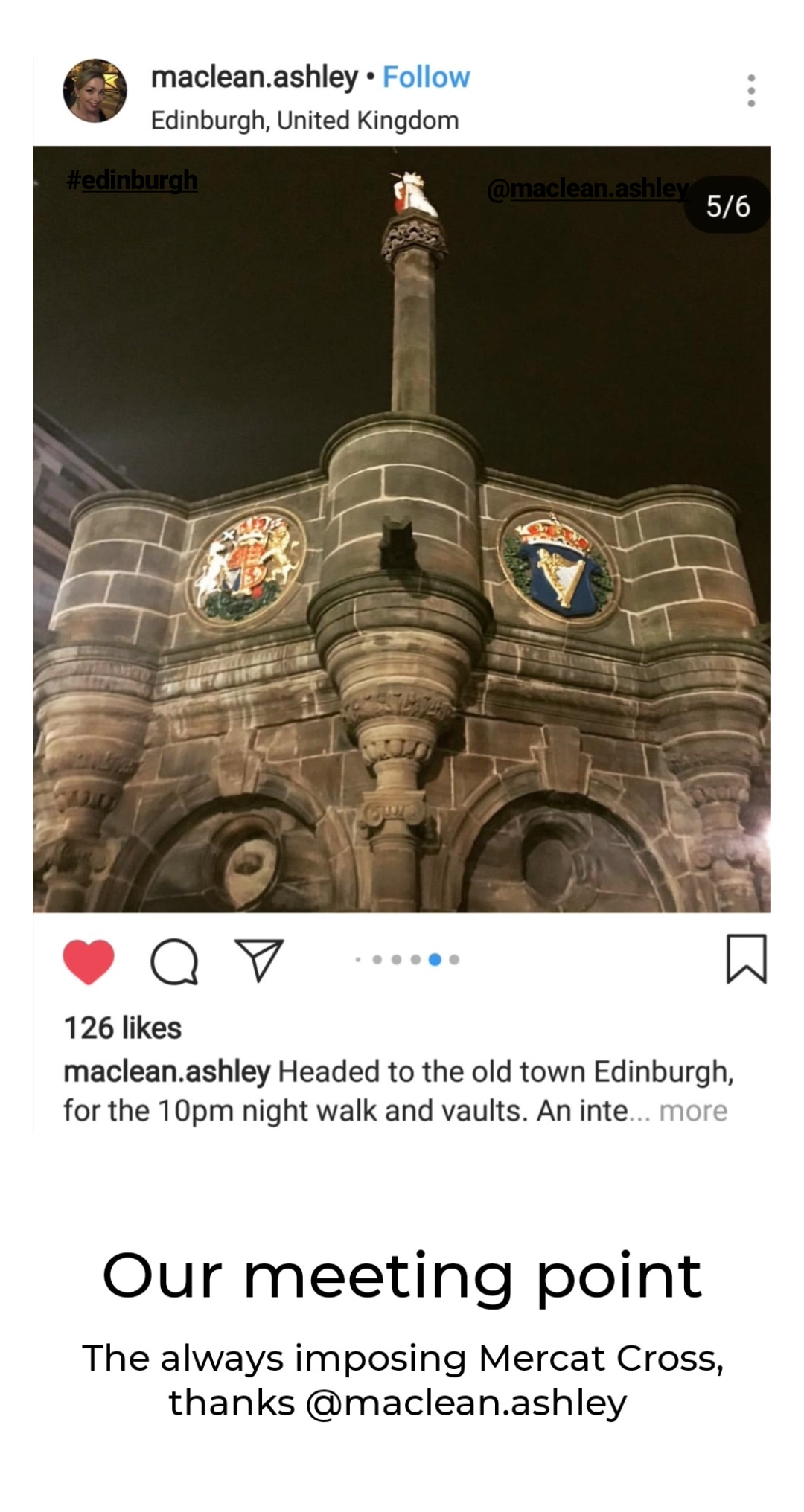 Now, this view will be very familiar to those of you that have joined one of our tours. It is the mighty Mercat Cross. It takes pride of place on the Royal Mile and pride of place as the starting point for every single one of our walking tours in Edinburgh - see you there!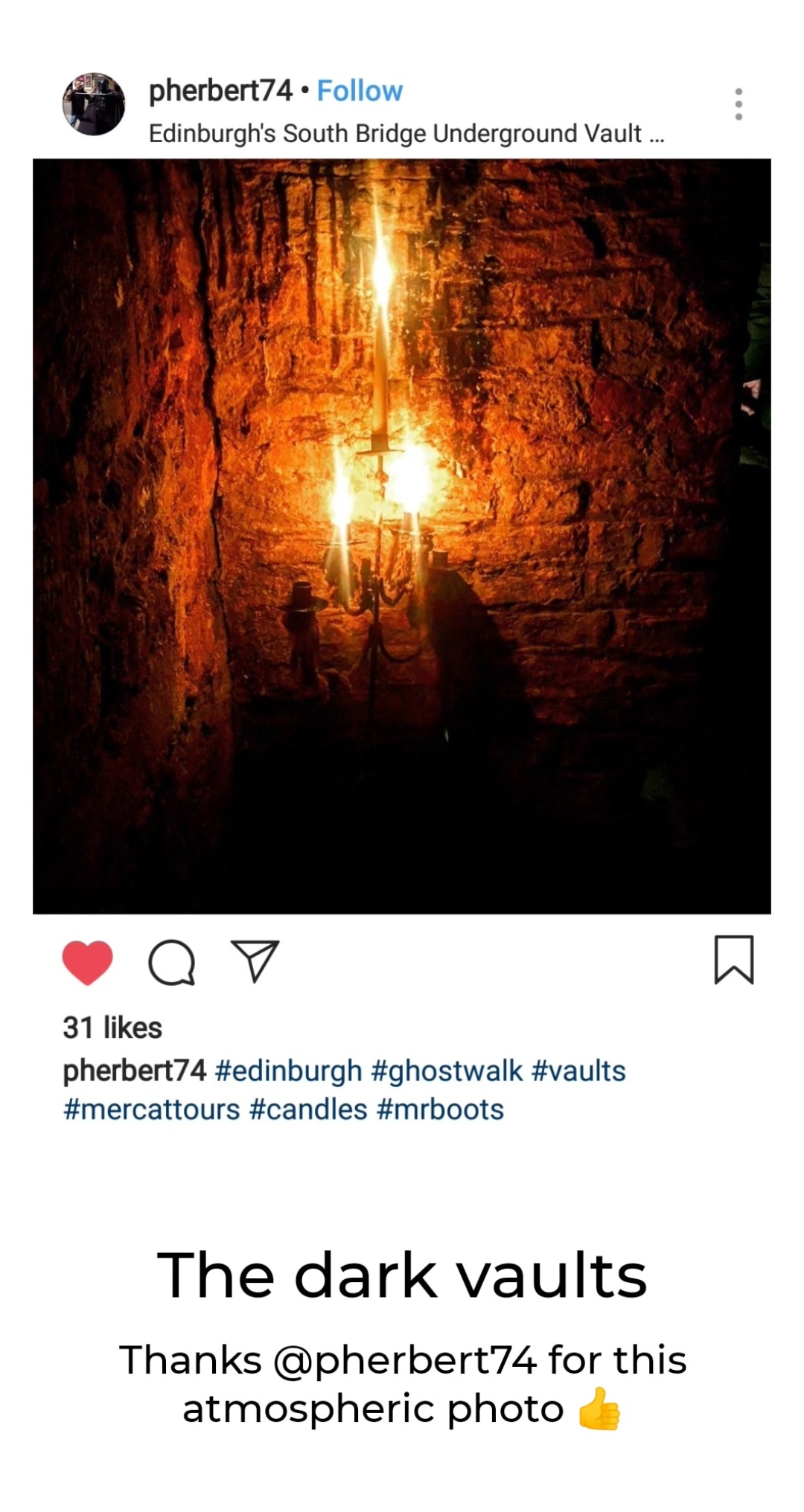 Another photo from our dark Underground Vaults. This candelabra always makes for a striking image!
Remember if you would like your photo to feature use #mercattours - look forward to seeing all your pics!