Back to blog
Ebenezer Scrooge – fact or fiction
8th Dec 2017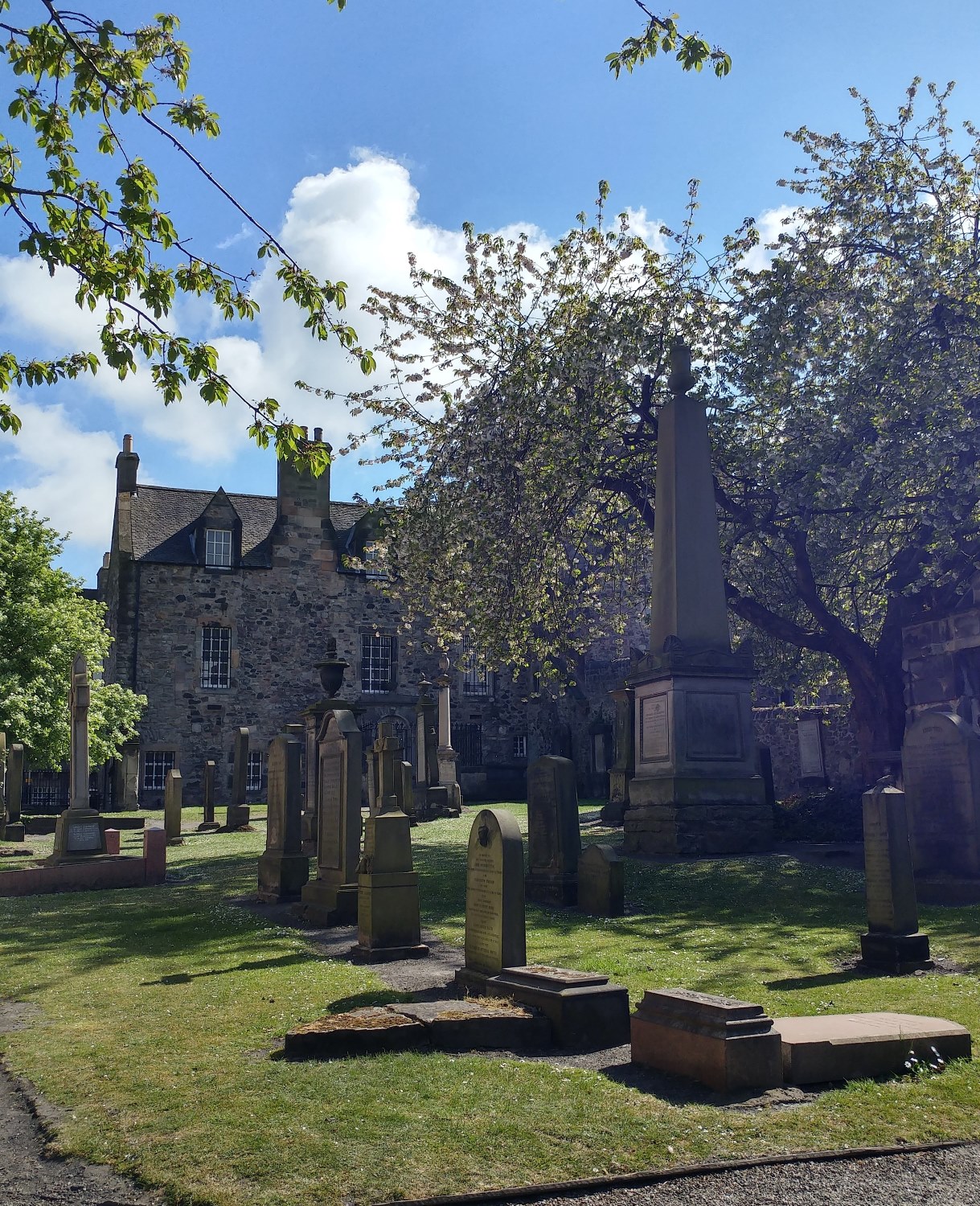 Christmas! The season of goodwill, fine food and wine and, let's be honest, presents. But, it is also a time of the telling of ghost stories and, of course, that is something close to our hearts here at Mercat Tours and, like most people, our thoughts turn to that most popular ghostly tale of the 19th century, one of the finest works of Charles Dickens, A Christmas Carol.
You may not be aware, but Scrooge is based on one of the most colourful characters of early 19th century Edinburgh. He was a wealthy merchant and great nephew of Adam Smith. Ebenezer Lennox Scroggie was a wealthy vintner and meal man (a corn merchant) and as is customary in Scotland when he died his trade was etched on his gravestone for all to see.
In 1841 Charles Dickens was visiting Edinburgh on a lecture tour and during his free time, he took himself for a wander around Canongate Kirkyard. He paid his respects at the grave of Adam Smith but it was when he turned away he noticed an unusual inscription on a gravestone set just below that of Smiths, it read "Here lies Ebenezer Lennox Scroggie, A Meal Man". What Dickens saw was "A Mean Man". He was shocked by this and it is said that he couldn't get the thought out of his mind that a man should be remembered in this way. In 1843 he immortalised Scroggie in his novel, A Christmas Carol.
However, the real Ebenezer could not have been more different from his miserly, mean spirited alter ego. As a vintner, he won the contract to supply the Royal Navy with rum. He enjoyed life to the full and apparently loved the ladies too. This often led him to trouble with the authorities in the Church of Scotland.
But, there was one particular incident involving the Church of Scotland that sticks out more than any other. It is said that he brought a debate at the General Assembly of the Church of Scotland, to a halt when he pinched the bottom of the Countess of Mansfield. This could be an urban myth of course, it would be unusual for a woman to be attending the General Assembly at the time, but as always with urban myths, there is very often an element of truth to them, who knows!
It was after the publication of A Christmas Carol that the name Ebenezer, which had been very popular, suddenly dropped its popularity as parents became reluctant to name their new-born bundles of joy after such a mean man!
Today visitors from all over the world come to visit the site of Ebenezer Scroggie in the Canongate Kirkyard, but alas they are always disappointed as unfortunately his gravestone was lost during some redevelopment during the 1930's , but we always like to think he is there in spirit, having a chuckle at one of the greatest misunderstandings in literary history.