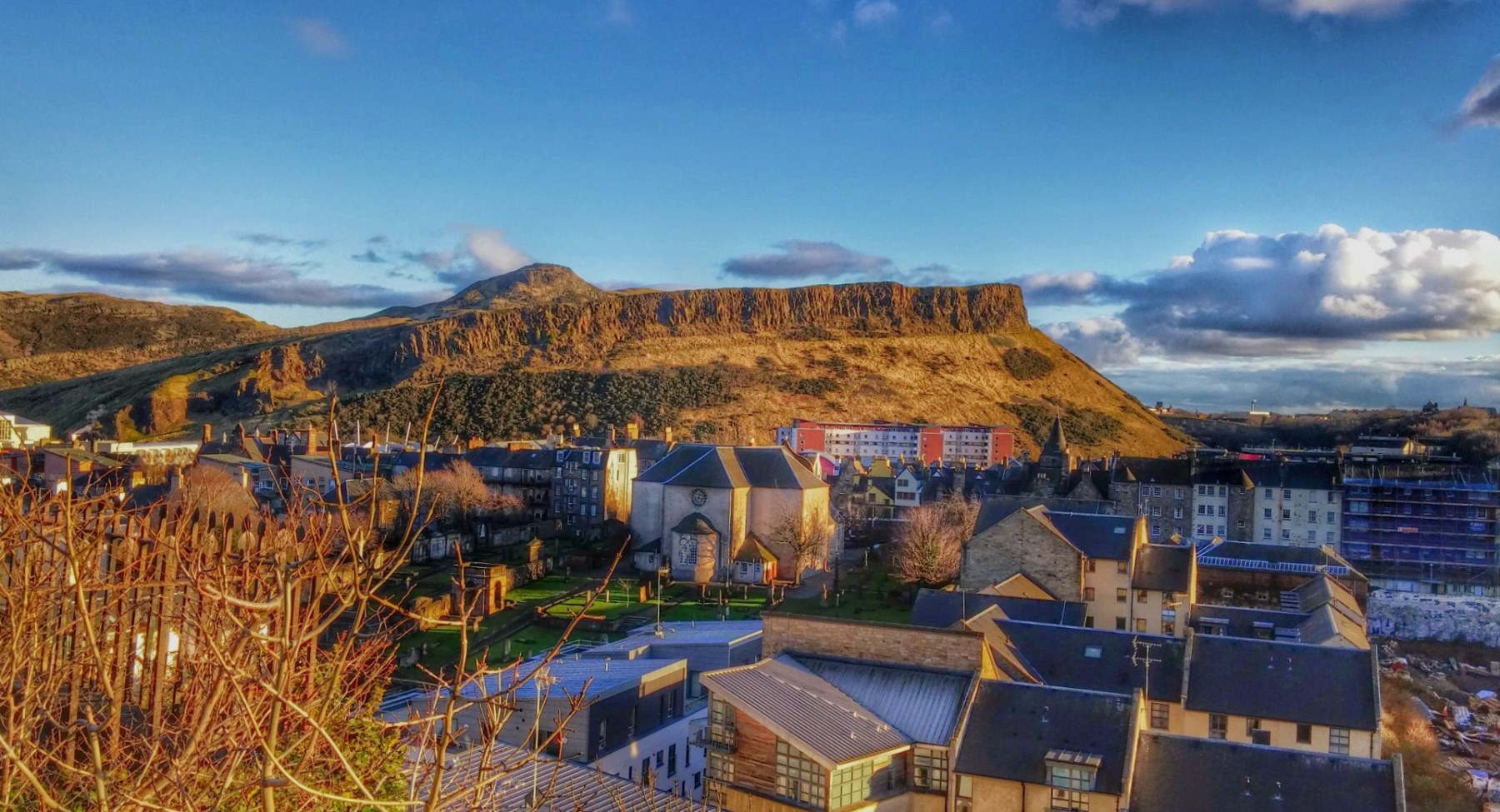 The perfect start to 2019 - we want to share some insider knowledge with you! We often get asked about the hidden gems in Edinburgh and our favourite places. Here's what our fab guide Alun has to say about the city.

I find that if I ever have a spare couple of hours in Edinburgh I gravitate towards a little café in the Tollcross area. It's known as the Forrest Café, a transplant from its previous incarnation on Forrest Road. This charming bohemian eatery is a haven from the usual chain restaurants and is a not-for-profit social enterprise, staffed by a great gang of volunteers from all walks of life. Expect eclectic music, a warm welcome and plenty of nourishing well-priced food.
From there it's only a few steps to the Meadows, the gem in Edinburgh's garland of public parks. It may not be the biggest or the most manicured park in town but it's a firm favourite for the locals. The wide-open spaces and tree-lined walk-ways are filled with people playing sports, fire-spinning, jogging, tight-rope walking and doing acrobatics. The Pavilion café is located at the end of Jawbone walk, one of the paths radiating out from the heart of the Meadows. Here you can enjoy a revitalising hot drink before continuing your exploration of our wonderful city.
No visit to Edinburgh would be complete without a hike along the Salisbury Crags, often overlooked when visiting Holyrood Park, dwarfed as they are by Arthur's Seat. The Crags have a special place in history as it was through observing the nature of its rocks that the great James Hutton formulated the theory of plate-tectonics. Hutton was a key figure in the Scottish Enlightenment amongst such noted names as Joseph Black and David Hume. Walk along the Radical Road that foots the cliff or brave the tops of them for spectacular views.
From Holyrood Park a brisk walk will take you past our parliament and on to Jacob's Ladder, a steep staircase that starts you climbing Calton Hill. This monument covered hill rises up above the surrounding city, encircled by stunning series of homes masterminded by William Playfair. This is arguably the best view in Edinburgh as you can take in the full majesty of the New Town, Holyrood Park and the jumbled whale-back of the Old Town as it rises to meet the castle. One of Scotland's first parks, this space has been used by the community for centuries to host tournaments, political rallies and even pagan fire festivals.
Before you know it you've spent all day exploring our glorious historical city. Maybe a brief disco-nap is in order before an evening of local music, single malts and perhaps one of the many walking tours on offer at Mercat Tours.