Back to blog
4 Edinburgh Authors You Should Know
5th Mar 2020
Many great authors have hailed from Edinburgh, in both the past and present. It's no wonder that the Scottish city was once known as the Athens of the North. In this blog post, we're sharing the stories of four Edinburgh authors, their lives and their most famous publications. Read along and maybe you'll want to read a few of their books yourself.

1. Adam Smith (1723-1790) genre: philosophy and economics
While Adam Smith was originally from Fife, he lived out his later years in Edinburgh. He was a renowned Scottish economist, philosopher and author best known for his book The Wealth of Nations. It was one of the world's first books containing collected descriptions of what builds a nation's wealth.
Smith's roots began in philosophy. For a long time, he would have largely been considered a philosopher as opposed to an economist. He studied social philosophy at Glasgow University where he would later become a professor. He also delivered public lectures at the University of Edinburgh. His book, A Theory of Moral Sentiments, although not spoken about as much today, was Smith's first publication which brought him notoriety. The book was so popular that many students travelled from far and wide for the sole purpose of studying under him. He toured Europe as a tutor and it wasn't until this part of his career came to an end that he wrote The Wealth of Nations.
Both of his books are still well worth reading and The Wealth of Nations is still a classic in economics today. After his travels, he settled in the Canongate area of Edinburgh. He is commemorated nearby via this statue on the Royal Mile. After his passing, he was laid to rest in the Canongate Kirk which we visit on our Doomed, Dead and Buried tour. Despite the great legacy he left behind, Adam Smith is said to have expressed sorrow on his deathbed for having not achieved more. If only he knew that his work is still often referred to today.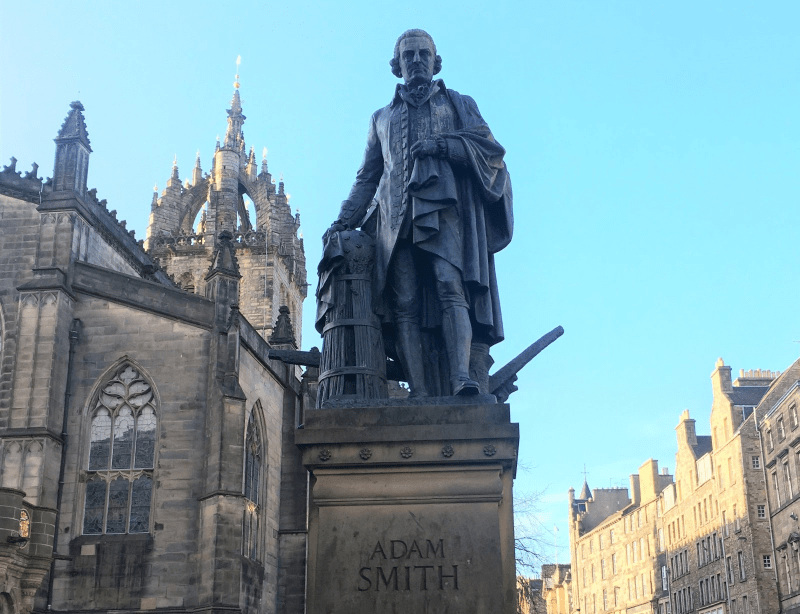 2. Dame Muriel Spark - (1918-2006) genre: fiction and autobiographical
Muriel Spark was originally born Muriel Camberg in the Bruntsfield area of Edinburgh. She married and had a son but soon found out her husband was prone to violent outbursts and left him. Not long later, WWII began and Muriel took up work as a spy for its entirety.
After this, she began writing and published roughly a novel a year between the 1950s and mid-1970s. She also wrote plenty of short stories, plays and essays during this time. One of her most successful novels was The Prime of Miss Jean Brodie. It was labelled by Time Magazine as one of the hundred best English novels from 1923 to present, placing at number 76 on their list. The book is about an Edinburgh school teacher who chooses a group of six female pupils she labels as elite. The teacher gives them a unique syllabus based on her personal life. The girls begin to stand out from the other students but there's later a twist.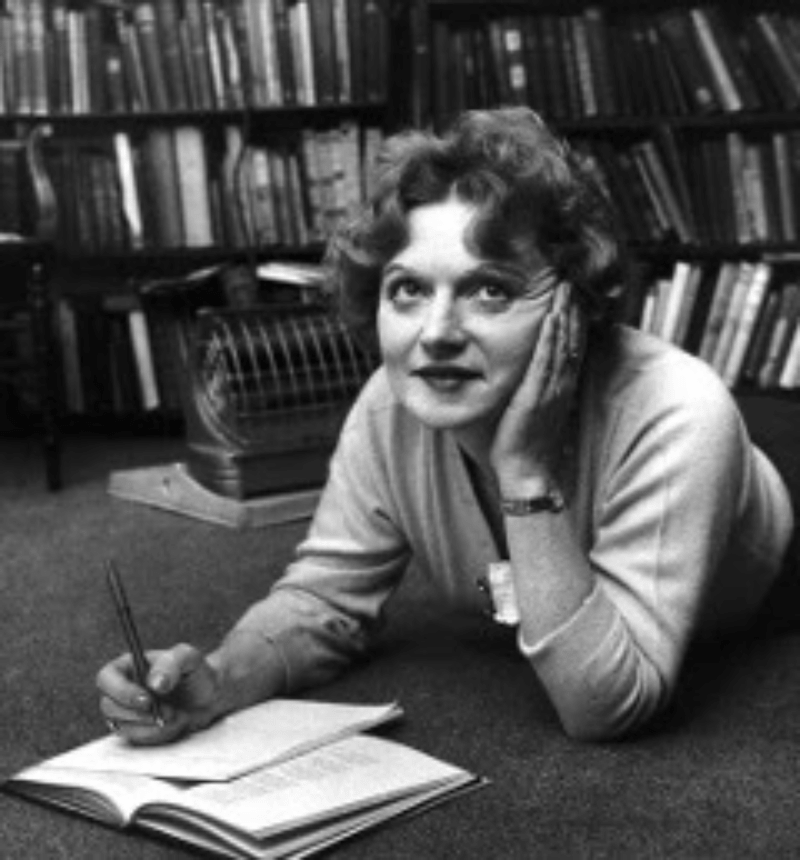 3. J.K. Rowling (1965-present) genre: fiction
J.K. Rowling is the pen name of Joanne Rowling, author of the Harry Potter books which have sold over 500 million copies. The series is the best-selling in history! Rowling's story is an inspiring one. She was a researcher and secretary for Amnesty International. While on a delayed train in 1990 she came up with the plot for her book.

The following years would be trying for her. Rowling's mother passed away, her first child was born and she divorced. This uncertain time caused her to relocate to Edinburgh to be closer to her sister. She lived in relative poverty until her first book Harry Potter and the Philosopher's Stone became a hit. Her life is said to be a true example of rags to riches after Rowling went from having very little to being a billionaire. However, she has humbly donated so much money to charity, that while still wealthy, she no longer holds billionaire status. The Elephant House Cafe just off of the Royal Mile has become famous for being one of the key places Rowling wrote parts of her books.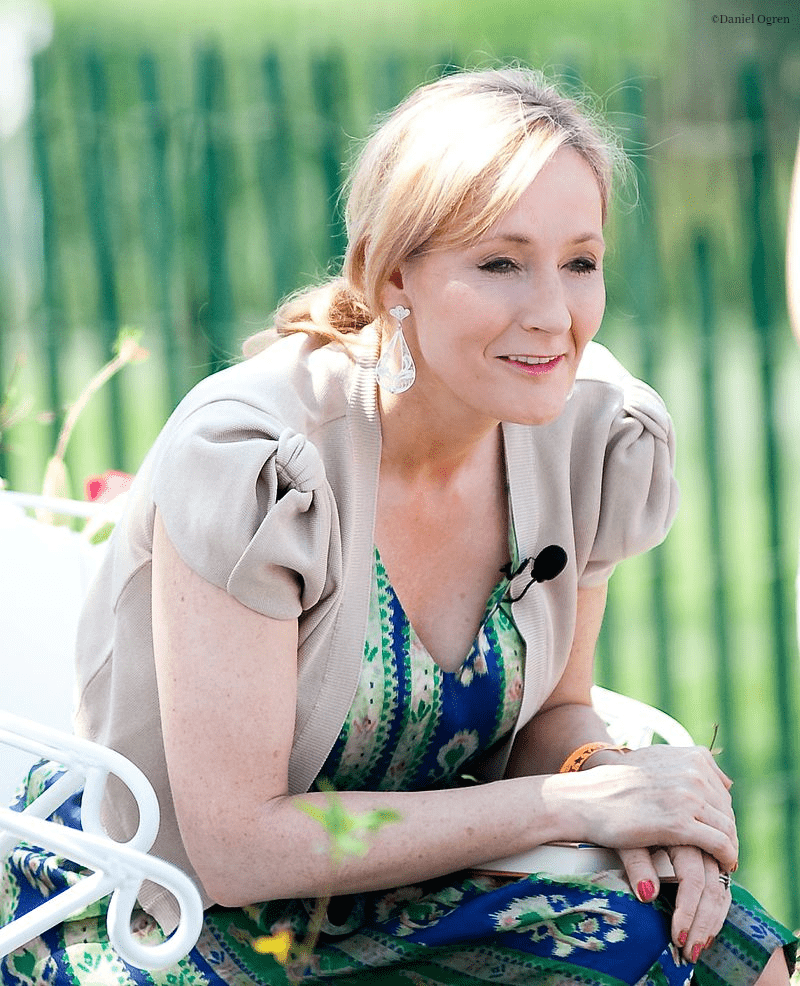 4. Robert Louis Stevenson (1850-1894) genre: fiction
Robert Louis Stevenson from Edinburgh was a prolific writer despite suffering from poor health for most of his life. He travelled far and wide in defiance of his health issues. His most well-known pieces of work are Jekyll and Hyde, plus Treasure Island which featured his renowned pirate character, Long John Silver.
He later settled in Samoa where he passed away aged only 44. He is the 26th most translated author in the world to date. You can find several memorials to Robert around Edinburgh, including a stone simply engraved with his initials, RLS, in Princes St. Gardens.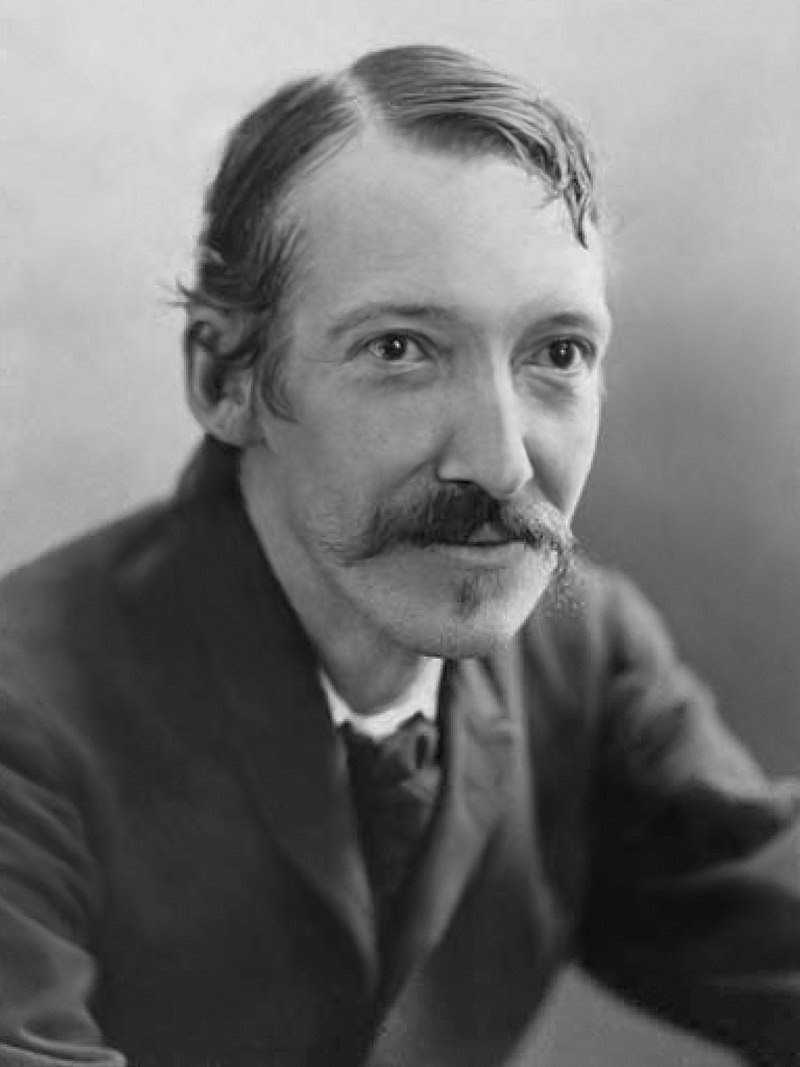 We hope the stories of these great authors have been of some inspiration to you! Looking for a writing prompt? Maybe one of our tours can spark your imagination.